2021? It's a wrap! And although many of us are eager to leave the dumpster fire that was 2021 behind, we thought it'd be fun and important to take a look back at the year that was in the world of femtech. Our Weekly Femtech Insider Brief has been at the center of our work since our launch in 2019, so what better way to reflect than to take a look at the headlines, that got thousands in our industry thinking, talking, founding and funding last year.
Without doubt 2021 has been a difficult and trying year for many, but looking back: It wasn't all bad. And putting together our yearly round-up below, we'd say overall we have a lot or reasons to be celebrating the many things we as a community have achieved over this past year. All of us here at Femtech Insider are grateful to be serving you, a group of innovators who are pushing the boundaries for women's health every day – thank you for all you do! We wouldn't be here without you.
But now, without further due: Here's a year of femtech as documented in Femtech Insider newsletter headlines! We truly hope you enjoy our little "Femtech Rewind"!
See you all in 2022 – we can't wait to share all your progress and success throughout the upcoming year!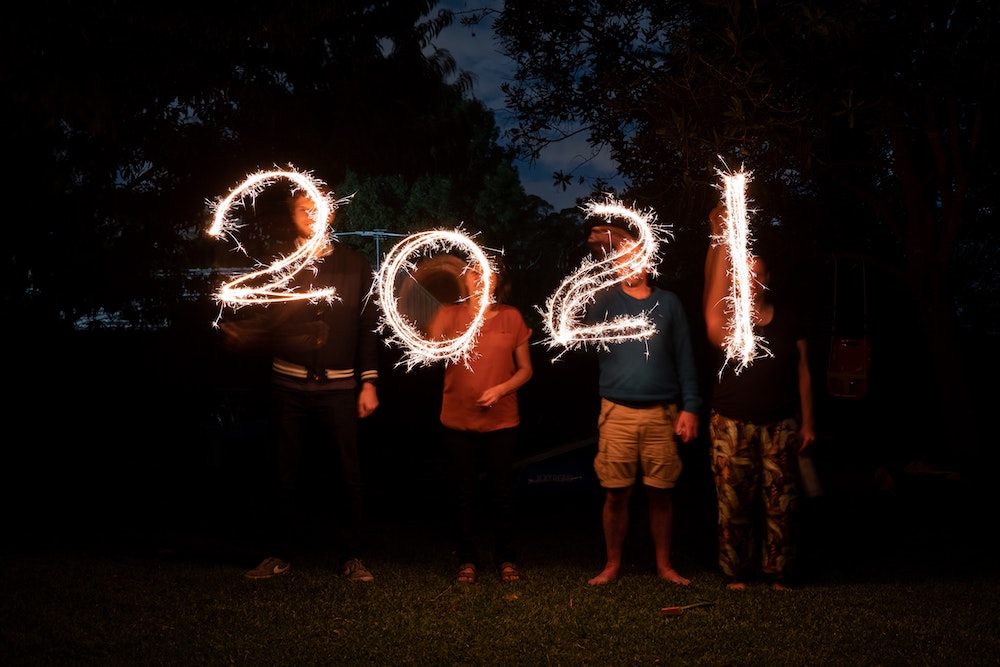 January 2021
Jan 7: OvaryIT launches; Hologic's shopping spree; Juliana Notari's vulva sculpture; Lips launch
Jan 14: BioAesthetics $5M Series A; Lioness' new research platform; Willow, Bellabeat & Thinx launch new products; DiMe's IMPACT launch
Jan 21: Tia launches in L.A.; Mae's platfrom for maternal health; Nuvo seeks FDA approval; The Medical Student Forum on Female Sexual Health
Jan 28: Queen V is acquired by Reckitt Benckiser; Eli's $1.5M seed round, Hims & Hers goes public; Aavia's $2.5M seed round & launch
February 2021
Feb 4: Garmin unveils 'Lily'; Hertility, Major Care & GLISSANT launch new products & services, Halogen's new $21M Fund; Safer Childbirth Cities
Feb 11: Expectful raises $3M; Dame Products' $4M seed round, Investment for SteelSky Ventures; Inner Circle Launch
Feb 18: Nest's $2.1M seed round, MiMark receives €1.5M from EIT Health; Ava's fertility tracker gets FDA clearance; Evofem's new DTC marketing campaign
Feb 25: Adjuvant Capital's $300M Global Public Health Fund; Nike's "Menstrual Cycle Power" Campaign; Elvie & HeyMama Partner for Glass Ceiling Day
March 2021
March 4: Marani Health raises $3.7M; Syrona Health's new Endometriosis App; MavenRx Launch, Clue receives FDA Approval
March 11: Fresh capital for INNOVO; Jubel Health & LactApp launch new apps; Nabta Health plans expansion; Tech4Eva Femtech Accelerator
March 18: Lia's flushable pregnancy test; Oula's first in-person clinic; Global Women's Health Index; FemTech Summit
March 25: Amboy Street Ventures launch; DotLab's non-invasive endometriosis test; joni's crowdfunding campaign; Laerdal Million Lives Fund
April 2021
April 8: Merck acquires Alydia Health; Cleo's Series C; Béa, Yoppie & Awkward Essentials raise seed rounds; Gabbi's pre-seed round
April 15: French Femtech startup Nabla raises $17M; Abortion on Demand; Peanut's #RenamingRevolution; Embr Labs launches Wave 2
April 22: Tulip & Adyn announce seed-rounds; Willow, Renovia & UroMems add later-stage funding; Rosy spearheads a new femtech community campaign
April 29: New funds for Ruby Love, Womaness launch; Rhia Ventures' New CEO
May 2021
May 6: Sera Prognostics' Series C; Bone Health Technologies raises $2.5M; Mastercard invests in Kasha, Merck's Organon Investor Day
May 13: Alife Health's $9M seed round; electronRx & LiquidGoldConcept receive grants; Orchyd's launch
May 20: Ro acquires Modern Fertility; Femasys $40M IPO; JunoDx's raises $25M; UK Women's Health Strategy; Kindbody 360 launch
May 27: CBD startup Prima raises $9.2M; #menopossibilities; Lips crowdfunds on Wefunder; Femtech in SEA; VIMPROs in Europe
June 2021
June 3: Overture IVF's $15M Series B; Ark Surgical raises $2.1M; EmmeRx; Proov's New Patent; FDA Approval for MYFEMBREE
June 10: Rae's $9.5M Series A; Organon Launch; Tia goes Phoenix; #VulvaTalk Campaign; Fertility Focus launches OvuFirst
June 17: Kindra's $4.5M seed round; Organon acquires Alydia Health; #NoApologiesPeriod; Allara Health raises $2.5M
June 24: Stork Club's $30M Series A; Brilliantly Warm & Guided by Glow Launch; Women Who Tech's New Femtech Grant; Boston IVF Adopts TMRW
July 2021
July 1: Kindbody raises a $62M Series C, AOA Dx's $2.5M seed round; MysteryVibe launches Pleasure Finder on Google Assistant; Hertility raises €4.8M
July 8: Mammogen's $2M seed round; Kindbody goes Austin; Bia Care launches a virtual clinic for menopause; Maven's new CMO
July 15: Pharmavite acquires Uqora; Evvy's $5M seed round; Natural Cycles receives FDA clearance; Kindbody's new mobile clinic; Brigham-Wyss DxA
July 22: TMRW raises $105M; Owlet goes public; House of Wise's $2M seed round; maude raises 5.8M; WellNested is acquired
July 29: Elvie's £58M Series C; Oova Kit launch; Materna Medical, Peppy & her1 announce Series As; Nurx gets into urgent care
August 2021
Aug 5: Cayaba Care's $3.2M Seed Round; AthletaWell Launch, Vira Health, Veera Health & Juno Medical Raise Seed Funding
Aug 12: Elektra Health's $3.75M Seed Round; HUED Raises $1.6M; L'Oreal Partners with Clue; Ketish Launch
Aug 19: Labcorp acquires Ovia Health; Maven earns unicorn status; Carrot Fertility's $75M Series C; Health in Her Hue's $1M pre-seed round
Aug 26: Lovehoney & WOW Tech merger; pumpspotting's $1.15M seed round; Always' new period tracking app; Poppyseed Health raises $1.6M
September 2021
Sep 2: Lovehoney & WOW Tech merger; pumpspotting's $1.15M seed round; Always' new period tracking app; Poppyseed Health raises $1.6M
Sep 9: Keleya's €3M Series A; SimpliFed and Renalis raise pre-seed rounds; Joyance Partners' new fund; kegg and Elvie add funding
Sep 16: Tia's $100M Series B, Flo raises $50M; Mae's $1.3M Pre-seed Round; #AccessIsFreedom; Babyscript's Series B
Sep 23: Seven Starling's $2.9M seed round; Alpha Medical's $24M raise; Elvie Stride launch; Lisa Health receives R&D grant
Sep 30: Ease's $1.3M seed round; Lisa Health partners with Mayo Clinic; Men and Menstruation; Cocoon launches with $26M
October 2021
Oct 7: Tuune raises $4.6M; The Lowdown's $800K pre-seed round; From Olympic Champion to Femtech Founder; Bone Health Technologies' $2.7M Pilot
Oct 14: Guud's €350 pre-seed round; Minerva Medical files for IPO; Ruby Love Founder Crystal Etienne launches CaJE, Babyscripts partners with Nuvo Group
Oct 21: BIOMILQ's $21M Series A; Naytal raises a £300K pre-seed round; Hologic acquires Bolder Surgical; CCRM Fertility partners with TMRW
Oct 28: Everly Health acquires Natalist; Alloy Health raises $3.3M; Contraline's $10,7M Series A; Scaling Oky in the Indo-Pacific Region
November 2021
Nov 4: FemTec Health Launches with $38M & 3 Acquisitions; Needed raises $5.8M; Organon & Flat6Labs New Femtech Accelerator; Sofinnova Partners' New Fund
Nov 11: Forth raises £1.6M; Antiva's $31M Series D; Illumigyn raises $33M; Raydiant nabs $5M for clinical research
Nov 18: Marani Health raises $7.6M; Dame settles with the MTA; SOS's $3.4M seed round; MobileODT supports Indian cervical cancer screening campaign
Nov 25: Helaina's $20M Series A; Rosy raises $2M; CooperCompanies acquires Generate Life Sciences; Kindbody's 10th fertility clinic
December 2021
Dec 2: Edgewell acquires Billie; Babyscripts adds $7.5M to its Series B, FDA clearance for Therapixel's MammoScreen 3D; Flex launches a Reusable Disc
Dec 9: Nuvo files for IPO; Proov raises a $9.7M Series A; Hormona wins Slush's Pitch Contest; Aquafit launches in the EU
Dec 16: Cooler Heads raises $1.5M after FDA Clearance; Babies on the Blockchain, Womanizer's 'Pleasure Fund'; Hims & Hers new Medical Advisory Board
Dec 23: Clue raises €16M; Organon buys Forendo Pharma; Univfy adds $6M in Series B funding; Cross-Border Impact Ventures; Femcy is acquired by Eve World
And that's it!
We hope you enjoyed this little trip down on memory lane as much as we have and just in case you don't know: Always feel free to send your news, pitches, updates and tips to editor@femtechinsider.com!