Every Thursday we send out a curated newsletter on "all things femtech and women's health innovation". This is the latest edition. If you're interested in subscribing, you can do so at the bottom of this page.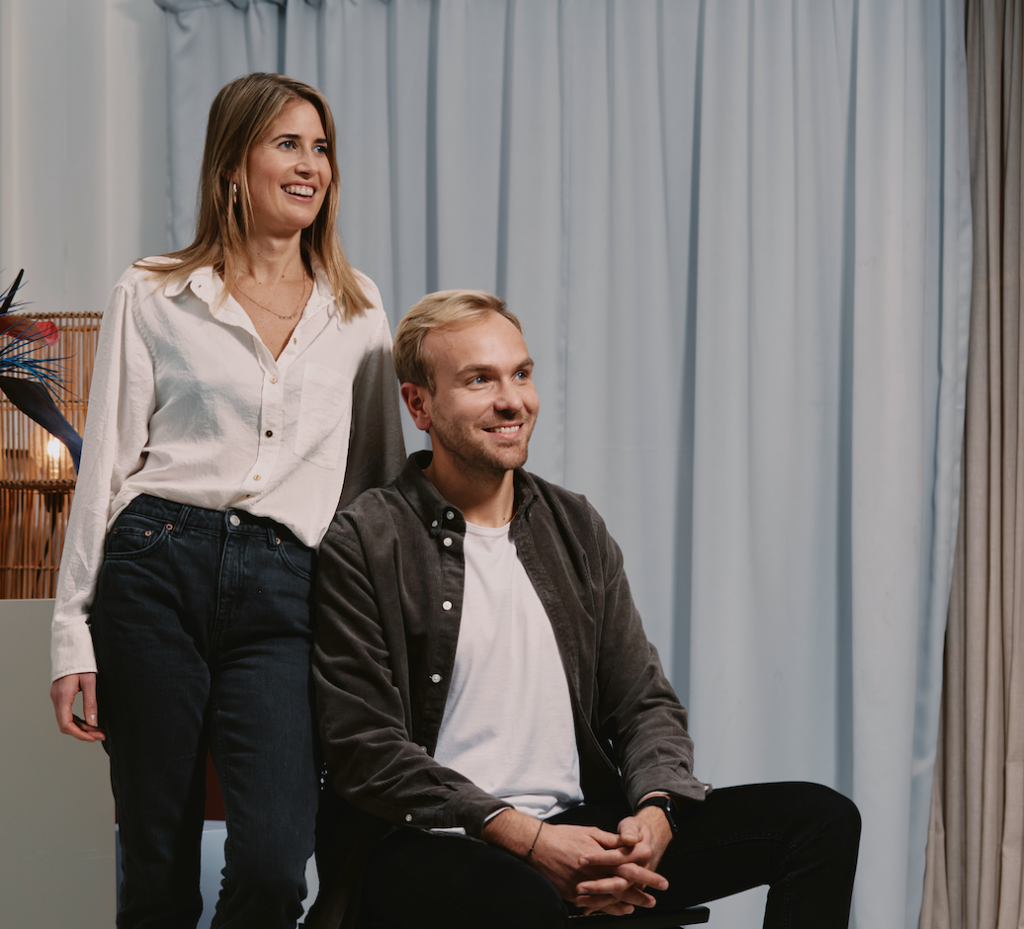 Highlights
Guud launches with €350K in pre-seed funding to grow its platform for menstrual health.
Medtech company Minerva Surgical files for IPO.
The Mom Project, a career platform for moms, raises $80M to invest in growth.
Sexual health company HANXlaunches a new online contraceptive pill service in the UK.
Ruby Love founder Crystal Etienne launchesCaJE, a New VC firm to support African American female founders.
Pregnancy app Babyscripts partners with Nuvo Group to deliver a comprehensive remote pregnancy care solution.
Organon receives FDA clearance for technological updates to the JADA system, a medical device to control postpartum hemorrhage.
PEOPLE's new 'Me Becoming Mom' Podcast explores IVF, surrogacy, pregnancy loss and more together with celebrity moms.
MysteryVibe's new reserach suggests medically-designed vibrators can be highly effective for period pain.
---
This newsletter is sponsored by

Skillshare offers classes to spark your creativity. Unlock a passion, side hustle or new professional skill with thousands of classes in design business and more.
Exclusive Offer: Get 12 Months of Skillshare Premium for 40% Off.
Join 8 million creators around the world. Learn by doing. Learn with others. Learn for the future.
---
Events
It's been a long time in the making but we're finally kicking off our very own Femtech Insider Event Series and would love for you to join us!
"Menstrual product stigma has a significant bearing on market logic", explained Louise Klintner, PhD in a recent post about her research on our blog.
For our first event on October 26, 2021 we are joined by Louise, who now works as Advocacy and Communications Specialist at philanthropic investment portfolio The Case for Her. We will discuss the business impact of stigmatization in women's health, talk about the origins of stigmatization, when and how destigmatization actually occurs and what role organizations, including entrepreneurs, can play in affecting institutional change.
👉 Get your ticket for the event here. Our Inner Circle Members attend for free.
To get an overview of all upcoming events, check out our events calendar.
---
In the Know
Femtech Trendwatch: Femtech UK on the Rise, Psychedelics & The State of Women in the Workplace (Femtech Insider)
The 25 Hottest UK-based Early-Stage Startups in London and Beyond (Femtech Insider)
National Herpes Awareness Day: "Women Need Solutions, Not Shame." (Femtech Insider)
Twitter mourns educator Dr. Nadia Chaudri, a Neuroscientist and Professor, who shared her experience with ovarian cancer (MobiHealthNews)
In a Banner Year for VC, Women Still Struggle to Get Funding (Wired)
How virtual reality can be used to treat anxiety and PTSD (Mashable)
The challenges of raising capital for business owners in the femtech industry (Forbes)
Societies that treat women badly are less stable (Economist)
Period Care Needs to be Inclusive of All People Who Menstruate (Byrdie)
A Medical Career, at a Cost: Infertility (New York Times)
These incredible safe spaces are helping Black women and non-binary folk heal trauma (Cosmopolitan)
'Everybody was telling me there was nothing wrong' (BBC)
Why women need greater transparency over fertility choices (Harper's Bazaar)
---
👩‍💻 Hiring? Let us help!

Our good old job board has served our community well over the past two years, but now it's time for us to step it up a notch. As some of you may have already spotted last week, we soft-launched our new job board in cooperation with Pallet.

The new board makes it easier to find a job or promote a role:
Those hiring can add their roles for free or book "Featured Listings" in our newsletter and get their roles promoted on our social channels.
Those looking for jobs can stay in the loop and get notified about new jobs, that match their criteria via email.
We're really excited about this new addition to our offering and hope it will be helpful for companies and job seekers in our community!

Launch Promo: Get 10% off Featured Listings using the code FEMTECHINSIDER
---
Who's Hiring?
Guud is looking for a Content Lead.
Nurx is hiring a Senior Product Designer.
Equip is looking for a VP of Patient Access.
The Pill Club is looking for a Senior Data Engineer.
Hiring? Add your role to our job board for free or choose a Featured Listing to promote it in this newsletter.