Every Thursday we send out a curated newsletter on "all things femtech and women's health innovation". This is the latest edition. If you're interested in subscribing, you can do so at the bottom of this page.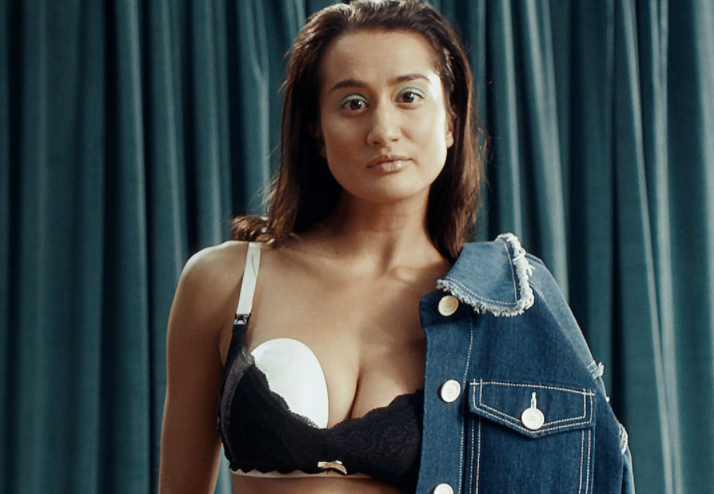 Highlights
Adjuvant Capital announces a $300M Venture Fund focused on global public health; Online reproductive health provider Simple Health now also offers supplements; Elvie, HeyMama & Meena Harris partner to break barriers for women on glass ceiling day; Nike & ABOUT YOU launch a new co-branded campaign addressing the power of the menstrual cycle; OB-GYN Dr. Manuela Maria Vazquez launches LaMaria, a new line of skincare products for menopausal women; NOVA H1, the world's first audio earring, launches on Kickstarter; LabReady GBS, an innovative women's health diagnostic device to improve the maternal Group B Strep Testing Processes, is now available in Europe; New research confirms black women are more likely to receive inferior breast cancer screening than white women; A new report makes the case for investing in menstrual health; ExEm Foam, the only FDA-approved contrast agent for ultrasound tubal patency testing is now available in the U.S.; Aspira Women's Health appoints Nicole Sandford to its Board of Directors; The L.A. Sparks (WNBA) partner with Anthem Blue Cross to address health inequities and social justice; Ovia Health joins the Digital Health Therapeutics Alliance as first maternal health company; The New Blood Awards deadline is only a few weeks away and for this year's competition The Case for Her and Refinery29 are asking emerging creative talent to tackle the lack of awareness around menopause
Curious what the future of contraception holds?
This past week we released our very first 5-Minute Femtech brief and this time we got to discuss and analyze one of our favorite topics: What will birth control look like in the future?
Our 5-Minute Femtech Briefs are shared with our Inner Circle members for free each month. Being part of our premium communityallows you to have your finger on the pulse and to identify the latest women's health trends before others in the industry. Building a business in this space? Looking to invest? Interested in healthcare innovation? Joining our Inner Circle is your competitive advantage.
Join today and don't miss out on our Monthly Femtech Rewind and the opportunity to join our inaugural event, which we'll announce early next week.
If you're interested in the future of birth control, but not quite ready to join the Inner Circle, you can also purchase the report here.
In the Know
Femtech in Europe: Challenges and Opportunities (Femtech Insider)
5-Minute Femtech Brief: Birth Control (Femtech Insider)
Women's Health Wednesdays: Why Femtech Innovators Are Flocking to Clubhouse on Wednesdays (Femtech Insider)
Swiss Femtech Startup CorDiFio Is Building an AI-powered Platform to Improve Heart Disease Diagnostics (Femtech Insider)
Building and Monetizing Communities in Women's Health (Femtech Insider)
For Skin-Care Brands, It's Not Anti-Aging Anymore. It's Pro-Aging. (Wall Street Journal)
Venezuelan Women Lose Access to Contraception, and Control of Their Lives (NY Times)
'Just living with pain': Women's healthcare waylaid by COVID-19 pandemic (Los Angeles Times)
6 GenX Femtech Pioneers Who Have Revolutionized Women's Health (Tue Night)
The Do-It Yourself IVF Cycle (Medium / David Sable)
The Campaigning Health Innovator: 'Contraceptive methods are not good enough" (Marie Claire)
Mumspring Founder Abisola Oladapo: "Symbiotic Relationships are needed to enhance femtech innovations." (Femtech Insider)
How Women Are Supercharging Their Fitness with Period Tracking Apps (The Telegraph)
Meet Amos Sanasi, the Sexologist on a Mission to Broaden the Scope of Sex Education in Nigeria and Africa (Ventures Africa)
Thousands of industry experts rely on Femtech Insider to stay up to date with the latest in the world of women's health innovation each week.
Reach out to our community of global decision makers and tell your story through a platform our readers trust. Learn more about sponsorships, job postings, corporate partnerships, or other ways to partner with us:
Who's Hiring?
Future Family is looking for a Servicing Operations Analyst.
Cleo is hiring a Head of Consultant Relations and Partnerships.
Everlywell is looking for a Manager of Training and Development.
Ava is hiring a CTO/CIO.
Hims & Hers is looking for a Senior Copywriter, Digital Marketing.