This Week's Highlights
Babylist acquires pregnancy media platform Expectful.
LEIA Health raises €1.4M in pre-seed funding to reinvent post-pregnancy care for the digital age.
Oya Femtech Apparel raises $1.3M in oversubscribed seed funding.
Male Contraception Initiative invests $800K in Eppin Pharma to support clinical trials for a non-hormonal contraceptive.
Cycle care marketplace startup Unfabled partners with E-Pharmacy; Now offers online pharmacy services.
Fermata releases a new femtech market map of Southeast Asia.
Amazon launches a $5 monthly subscription for generic drugs.
---
This week's newsletter is sponsored by Tech4Eva: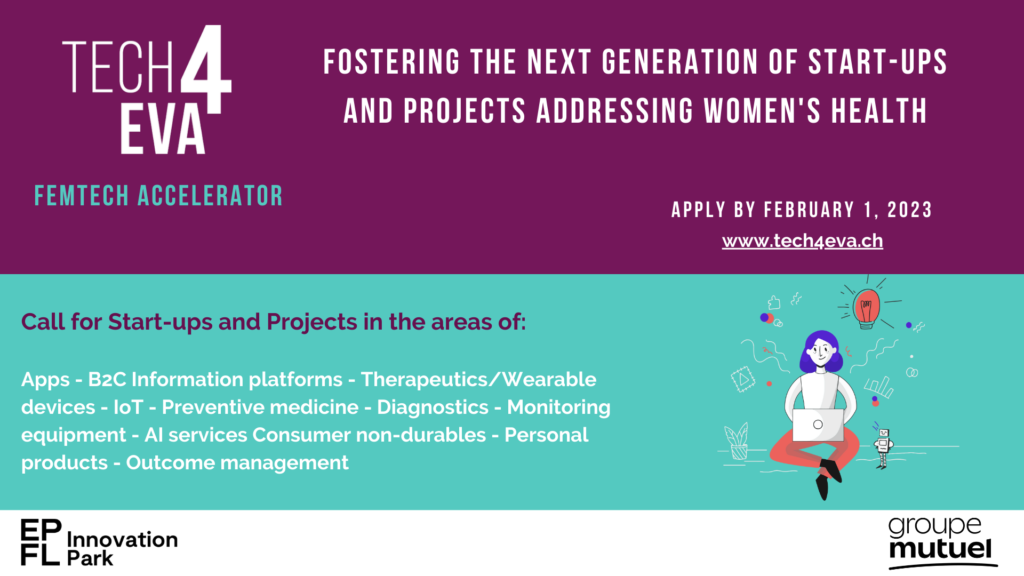 Tech4Eva, the global equity free virtual femtech accelerator is accepting applications to join the 2023 joint program by EPFL Innovation Park and Groupe Mutuel.

Our mission to accelerate women's health technologies continues and we encourage you to join our growing community. Through our international reach and partner networks,the 2021 cohort fundraised more than $72M to date.
Right now we are looking for 15-20 innovative solutions in one or more of these areas:
Pregnancy & Postpartum – Wellness – Period Health – Fertility & Infertility – Oncology – Menopause – Mental Health & Wellbeing – Family Life – Prevention – Treatment – Brain & Bone Health – Immune & Heart Disease – Nutrition/Hormone Health – LGBT – Endometriosis – Midwife management
Applications close on Feb 1, 2023.
P.S. Save the date for the Opening Ceremony on March 14, 2023, when the selected startups will be revealed!
---
Ask Me Anything… about Building Product!
With Lightmatter's Head of Product Stephanie Adams
Product is the top priority for pretty much every startup company, no matter what stage they are at. "Build a product users actually want" is common advice. Implementing it, however, can prove to be challenging (as many of you probably know.)

"Move fast and break things" simply isn't good advice when it comes to a field like women's health. So what's the right way to build, launch, and scale?

Stephanie Adams is Head of Product at Lightmatter, a US-based agency that brands, designs, and develops software and digital products exclusively for companies in health. This week she is joining us for Office Hours and you can Ask Her Anything! So submit your question today to get advice from a pro!👇
---
In the Know
Meet Moodwellth: A Culturally Responsive Space for Black Women to Receive Affordable Mental Wellness Support (Femtech Insider)
What it's like to fundraise while pregnant – six founders share their stories (Sifted)
A blossoming fertility industry banks investor dollars (Axios)
Despite 2022's headwinds, women's health startups did better than ever before (Techcrunch)
Menstruation Is an Afterthought in Research. Here's Why That Needs to Change (Ms. Magazine)
Hope, Regret, Uncertainty: 7 Women on Freezing Their Eggs (New York Times)
Make 2023 the year of prioritizing women's health (STAT News)
Gynecological Violence Is More Common Than You Think (Vice)
---
Who's Hiring?
Maven is looking for a Senior Copywriter (Freelance).
Tia is hiring a Payroll/Benefits Manager.
Cofertility is looking for a Clinical Operations Senior Manager.
LEIA Health is hiring a Product Designer.
Visit the Femtech Insider Job Board to see more roles or to add your own!