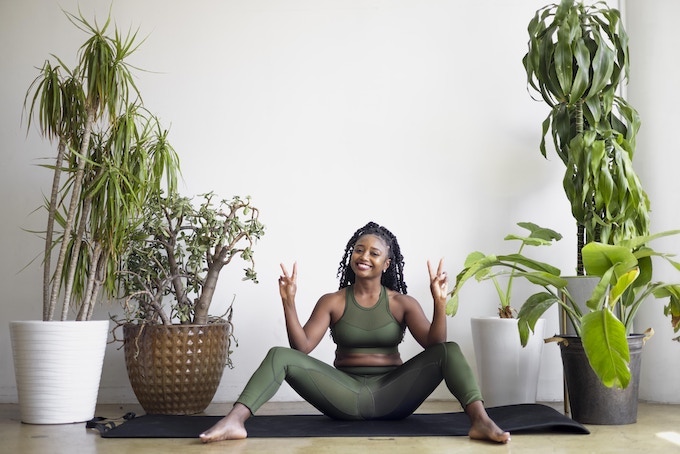 Oya Femtech Apparel, an innovative line of performance wear engineered for feminine health has raised $1.3M in pre-seed funding led by Sivers Innovation Lab. Other participants in the round include REI Path Ahead Ventures, R/GA Ventures, an SPV managed by Union Heritage Venture Partners and Techstars Sports. Oya Co-founder Mitchella (Mitch) Gilbert is one of only 200 Black women to have ever raised over $1m in venture capital.
Oya performance wear is engineered for feminine health and comfort using innovative fabrics and sweat absorption technology. Oya's leggings are twice as absorbent as leading brands. Also, the unique designs provide discrete natural ventilation, significantly improving over current options.
Intersecting science and style, Oya's antimicrobial fabrics and patent-pending leggings are designed with doctors to combat the $43.3 billion that U.S. women spent last year dealing with feminine health issues. Common feminine health issues include urinary incontinence, bacterial vaginosis, and urinary tract infections. In fact, the CDC reports that 75% of women will struggle with yeast infections in their lifetimes. Women athletes and performance wear enthusiasts may even be more prone to feminine health issues because of the hours they spend training in workout clothes that retain moisture and don't allow the body to dry out.
Mitchella Gilbert, Co-founder & CEO of Oya Femtech Apparel shared: "As a collegiate female athlete, I found myself struggling with recurrent vaginal health hurdles and in the dark about why. Then, many years later, I discovered the leggings I had been wearing were the culprit. Unfortunately, most performance wear is made with spandex blends, which trap moisture and do not breathe. This is not good for women athletes who need ventilation and moisture control. I took it upon myself to solve the issue by creating a line of performance wear designed with women's health in mind."
Seth Berger of Sixers Innovation Lab adds: "Successful businesses solve real problems. By creating science-backed solutions to female health problems caused by athletic apparel, Mitch will improve women's lives on a daily basis. We believe in Oya's mission and Mitch Gilbert's future impact as an entrepreneur."
"Mitch and their team, led by four women engineers, have developed an innovative textile-based technology and product offering at Oya," said actress Sophia Bush Hughes and venture capitalist Nia Linder Batts. Sophia and Nia are co-investors in Oya and Managing Directors at Union Heritage Venture Partners. They shared that "Oya is solving a problem that many established brands have continued to overlook. As investors and entrepreneurs, we know that less than 2% of venture capital funding is allocated to women, and of that, roughly 0.05% to Black women. When we find underrepresented, passionate founders with great ideas, it is a privilege to invest in them and work alongside them."