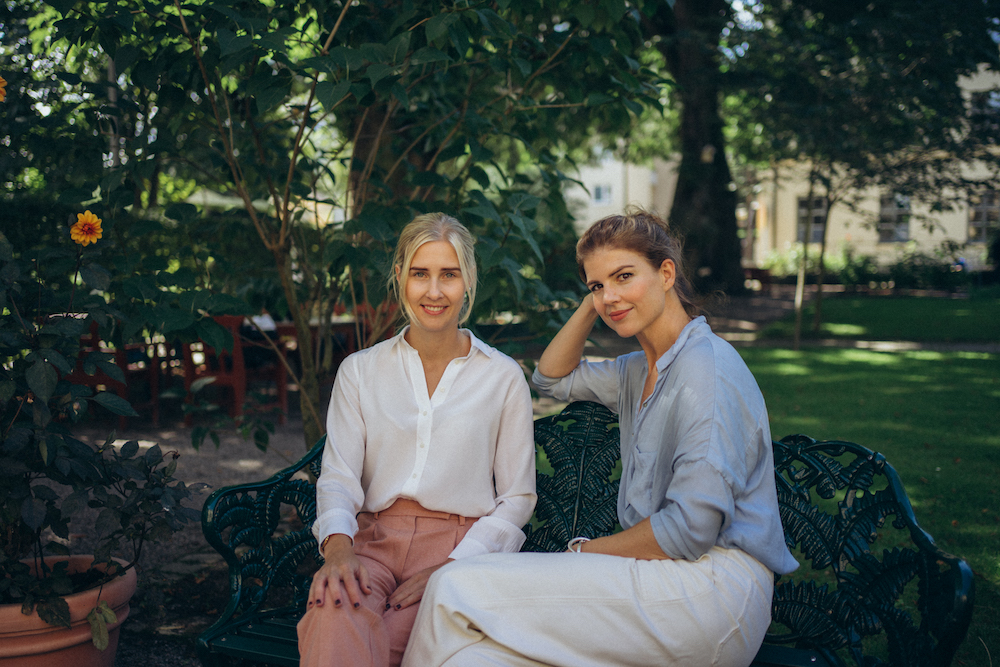 LEIA Health, a Swedish startup focused on supporting new parents during the Forth Trimester has raised €1.4M in pre-seed funding. The round was led by People Ventures with participation from Norsken, Unconventional Ventures, The Case for Her, and Octaquest. LEIA raised a €600K angel round about a year ago.
Out of the 140 million women giving birth each year, 90% will experience physical and mental difficulties the year after, also called the postpartum period, with the majority going unsupported and undiagnosed. LEIA, founded in 2021 by Sandra Wirström and Astrid Gyllenkrok Kristensen, is on a mission to reinvent postpartum care for the the digital age. Both founders are mothers themselves and have experienced the challenges new parents face in the months after giving birth first hand.
LEIA Co-founder & CEO Astrid Gyllenkrok Kristensen shares: "While you're pregnant everyone asks you how you are or how they can help. The minute you give birth, however, attention shifts from the mother to the child, which can make it difficult for women to receive the care and support they need during the Fourth Trimester. There is hardly any personalized, evidence-based information available and fear of 'being a bad mother' keeps many from asking for help."
To address this problem, LEIA is building, "the world's first postpartum tracker" to help new parents navigate the time after giving birth. The mobile app asks users questions and invites them to log physical and mental wellbeing. Based on information shared, women receive personalized, evidence-based information, data-driven insights about their health and tools to change things for the better as needed. Information can also be shared with a midwife for a more personalized care experience. By digitalizing screening models for postnatal depression and other complications the app also helps to identify women at risk at a much earlier stage and refers them to the relevant expert.
A pilot with Sweden's top maternity care clinic earlier in 2022 showed that 90% of the mothers felt the app delivered great value and 90% would recommend the clinic based on their collaboration with LEIA. Since launch in 2022 LEIA has identified twice as many women at risk of postpartum depression than today's average.
Gyllenkrok Kristensen explains: "LEIA offers digital support to prepare and help new mothers feel informed, safe and empowered in their motherhood journey. The lack of data collected around postpartum issues is a massive barrier for offering preventive measures and personalized support. With our app we're building a unique data-set that will help shape the future of parental health."
Christian Damsgaard Tost, General Partner at People Ventures, who led the round, adds: "LEIA is our first investment in Sweden, and we're happy about welcoming them to our portfolio. As a digital health investor we're very excited to see an innovative solution to a global and growing issue. The LEIA team's previous experience in building and scaling tech, health tech and femtech companies gives them a strong foundation to deliver on their mission to build the future of postpartum and parental health."