Highlights
Delphinus adds $30M in Series D funding to take its 3D whole breast ultrasound tomography system to market.
Women's health fund Coyote Ventures receives investment from Bank of America.
Xosomix receives a NIH Phase I grant to develop a diagnostic biomarker for endometriosis.
Maternal Health startup Nesslejoins the inaugural AWS Impact Accelerator for Women Founders.
Blue Cross and Blue Shield of Minnesota collaborates with Health In Her HUE to connect Black women and women of color with culturally sensitive health care providers.
Damereleases a new limited edition sex toy to raise awareness and funds for abortion access.
Carrot Fertility's 'Menopause in the Workplace' Survey shows women rank their 50s as the most challenging decade at work.
---
This week's newsletter is sponsored by Nabla: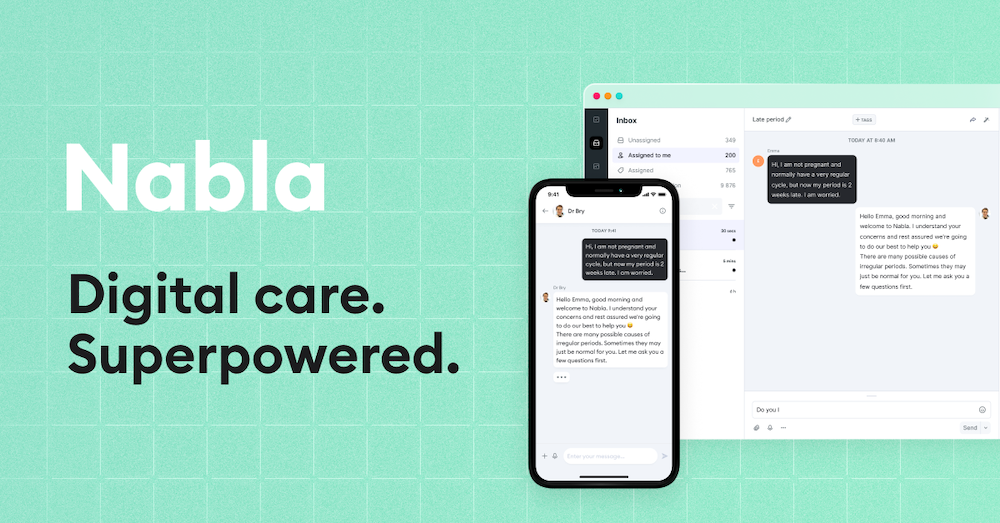 Are you building a health app, and looking for the right technology to drive patient engagement?
Nabla is a patient engagement platform enabling digital healthcare providers to create personalized relationships with patients, at scale.
Augmented with machine-learning, Nabla allows your care team to:
Interact with patients via messaging and video consultations
Manage their schedule and shared calendars
Automate tasks, from triaging and consultations note-taking, to patient record updates
Create personalized patient follow-ups
Nabla can be deployed in record time, with only a few lines of code, and integrates with existing EHRs.
---
In the Know
Femtech Trendwatch: Surrogacy on the Rise (Femtech Insider)
How Much Do Dads with Teenage Daughters Know about the Menstrual Cycle? INTIMINA found out. (Femtech Insider)
Mapping women's health worldwide is key to gender equality (World Economic Forum)
Women earn less than men, and their health suffers due to the pay gap (Healthcare Executive)
The Invisible Work of Women in Medicine: Why the WIM Summit is Necessary (Doximity)
Her mother's abortion was required under China's one-child policy. Her own would be illegal under Tennessee's post-Roe ban. (STAT)
Tech Companies Working on Contraception Face A New Landscape After Roe (BuzzFeed News)
Who's Hiring?
The Lowdown is looking for an SEO Manager.
Hormona is hiring a Product Manager – Hormonal Health.
Stork Club is looking for a Sr. Product Manager – Globalization.
Visit the Femtech Insider Job Board to see more roles or to add your own!