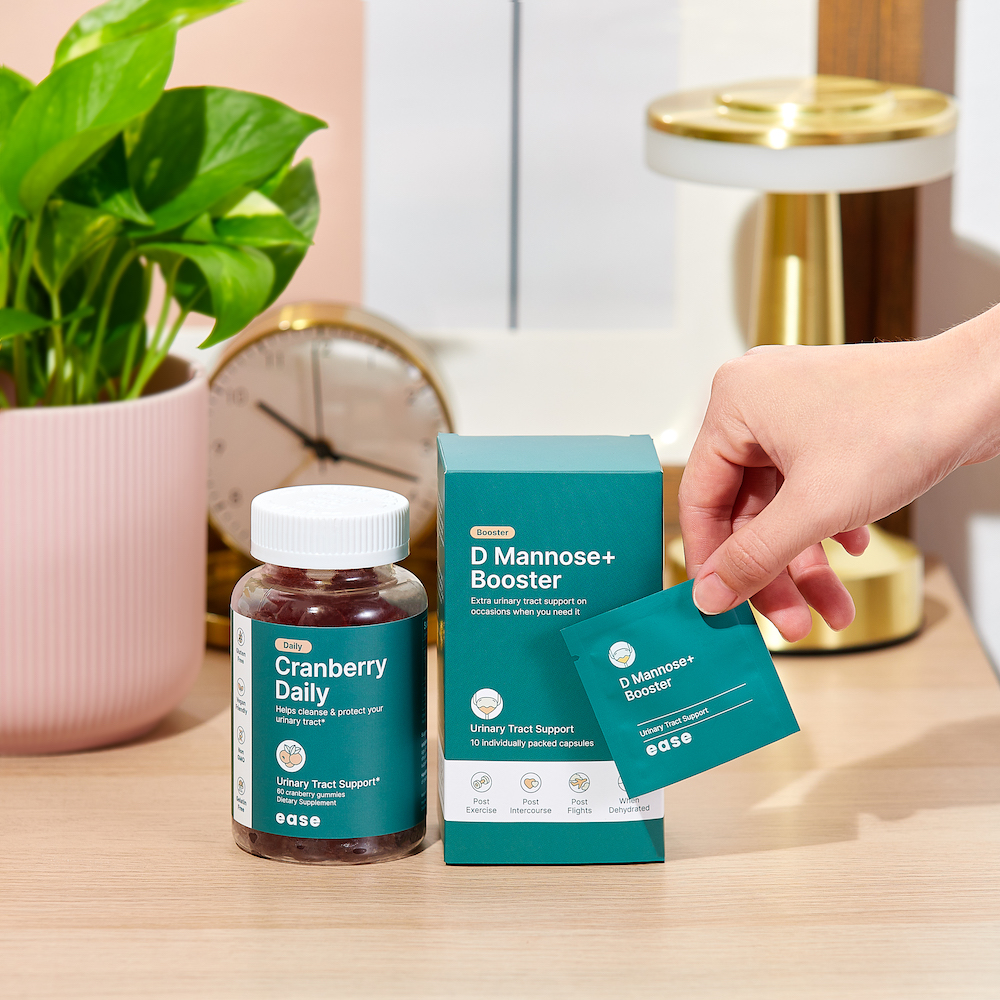 A couple of months ago Singapore-based femtech company Ease Healthcare announced the closing of a $1.3M round to invest in expansion. Back then co-founder Guadalupe Lazaro shared: "The long-term goal is not just to tackle access to sexual and reproductive healthcare, but address the larger picture of women's health through a truly comprehensive ecosystem of products and services." And this week the company took the first (public) step in that direction with the launch of a new DTC consumer product line for UTI prevention: Urinary Tract Health Essentials, a bundle of a gummy that cleanses and protects the urinary system, and a capsule that flushes the urinary tract.
Why it matters
Urinary tract infections (UTIs) can occur in any part of your urinary system (your kidneys, ureters, bladder and urethra) and are caused by bacteria growth. They are one of the most frequent clinical bacterial infections in women, accounting for nearly 25% of all infections. In fact, 50-60% of women will develop urinary tract infections (UTIs) in their lifetimes. In spite of the risks, the stigma surrounding UTIs and the lack of preventive products available in the market cause millions of women to suffer silently every year and engage in cycles of pain and antibiotics.
On the record
Ease Co-Founder Rio Hoe explains: "The expansion of Ease's ecosystem, beyond doctor consultations and treatments to include products that help maintain a healthy lifestyle and guard against complications, marks an important step in our commitment to supporting women on each stage of their health and wellness journey. We are also proud to be leveraging technology and integrating our products with digital tools via our app to help our users achieve their personal health goals.
What's next?
Ease's newly launched women's health mobile app will soon integrate with this new product line. On their mobile app, users can already currently track contraceptive use, symptoms, discharge, periods and discomfort, and other key health and wellness indicators. Soon, they can expect to also connect their new urinary health products to the app to track their supplement intake, schedule reminders, earn rewards, and manage refills and subscriptions, all in one place.