Every Thursday we send out a curated newsletter on all things femtech and women's health innovation. This is an excerpt from the latest edition. If you'd like to subscribe, you can do so at the bottom of this page.
Highlights
Embr Labs raises $35M in debt financing for its thermoregulating wristband for women going through menopause.
Mi Alma rasies $1.5M in pre-seed funding for its platform supporting families dealing with grief.
Teton.AI raises $5.3M to scale its AI-supported nursing companion internationally.
German DTx startup HelloBetter adds $7M to fund its US expansion plans.
Stella secures $7M for its trauma-focused hybrid mental healthcare solution.
Tiaexpands mental health services advancing its "Whole Woman, Whole Life" care model.
Femtech Investment Round-up April 2023
---
This week's newsletter is powered by Peppy: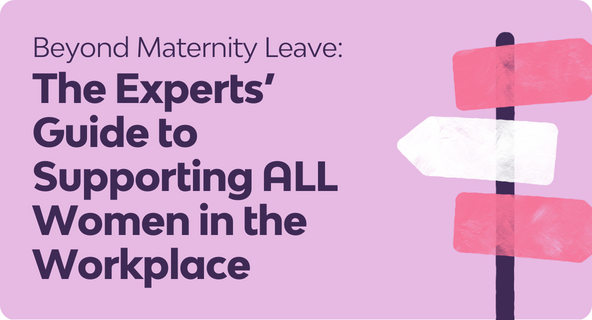 👩🏽‍💻 Webinar on May 23, 2023: Beyond Maternity Leave – Supporting ALL Women in the WorkplaceDid you know that 90% of women say that menopause is negatively affecting their work performance? And that 1 in 6 people with endometriosis will lose at least 1 job due to their symptoms?
Join Barb Dehn, VP Menopause and Women's Health Services at Peppy, and Dr. Pam Cohen, Chief Research & Analytics Officer at Werklabs, for this virtual event on May 23rd to discuss how women's health needs from their first period right through to menopause are impacting the workforce and how leaders can support ALL their employees beyond maternity and fertility.
---
In the Know
On the Blob: Millenials vs GenZ Talk Menstrual Health (Femtech Insider)
Innovation in Women's Hormonal Health (Femtech Insider)
European healthtechs chasing US expansion face fierce competition and a funding crunch (Sifted)
The gender pay gap for female doctors is deepest for those who are also mothers (wbur)
Women's health research lacks funding – these charts show how (Nature)
Why the CEOs of OnlyFans and Latin America's tops women's health companies see the region as a growth market (Fortune)
The Last Fertility Taboo: Using an Egg Donor to Conceive (The Cut)
Chinese woman fighting for fertility rights hopes to end single mother stigma (Reuters)
How the business of menopause is changing the way women age (Fast Company)