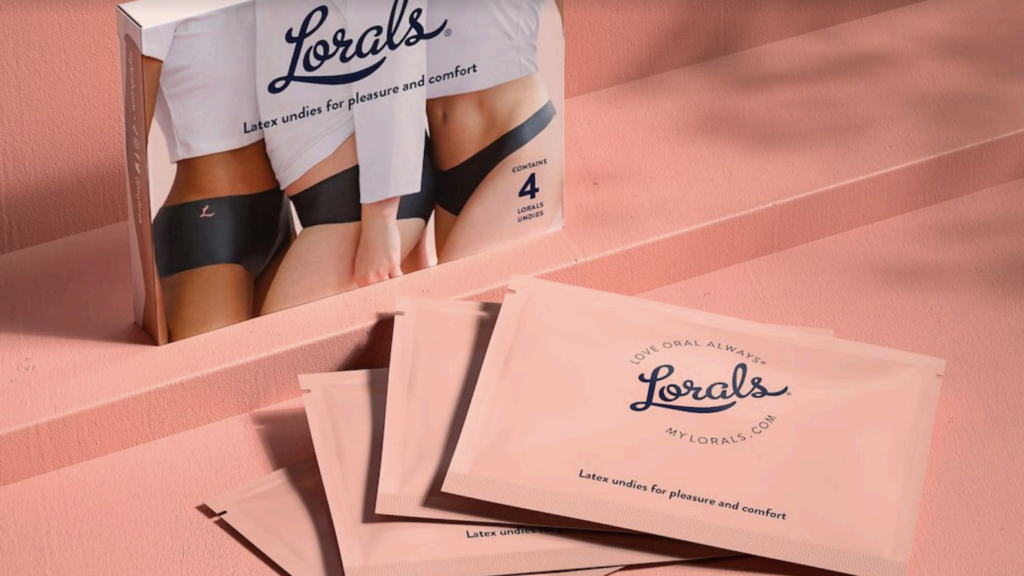 It's been a while since we spoke to Lorals Founder Melanie Cristol about the beginnings of Lorals and her journey to reinvent the dental dam. Back then in January 2021 she shared: "I originally envisioned Lorals as a dental dam replacement, after needing one during a romantic vacation—and feeling so stigmatized that it was the go-to product for us. It's hard to find dental dams in stores in the US, much less on the coast of Mexico. But even if buying one had been a possibility, using it would have been such a disappointment. I wanted to feel sexy, and a flappy sheet of rubber just didn't fit the bill.  The dental dam is currently the only option on the market for STI prevention during oral sex, although sometimes a DIY cut-up condom is recommended for this purpose, or even saran wrap."
Well. The times they have changed. Lorals has received FDA clearance for STI protection for its latex briefs, that care a much more convenient and.. well.. sexy alternative to the good ol' dental dam. Lorals' new Lorals for Protection product officially launched last week and can be purchased on MyLorals.com.
The FDA's decision marks a milestone for female equality in the sexual health space. While there are thousands of condom varieties in every color, size, and shape, up until now, the only option for protecting people with vulvas during oral sex was the dental dam. Originally used during dental surgery, dental dams haven't been fundamentally updated in over 40 years.
In contrast, Lorals are worn like briefs and are hands-free, so they don't need to be held in place while giving or receiving oral sex. Stretchy, fashionable, and ultra-thin to allow for maximum sensation, Lorals prevent skin-to-skin contact while still maximizing pleasure, comfort, and fun. People in over 60 countries are already using and loving Lorals accordign to the company.
Want to learn more about this? Check out this fantastic write-up in The New York Times!