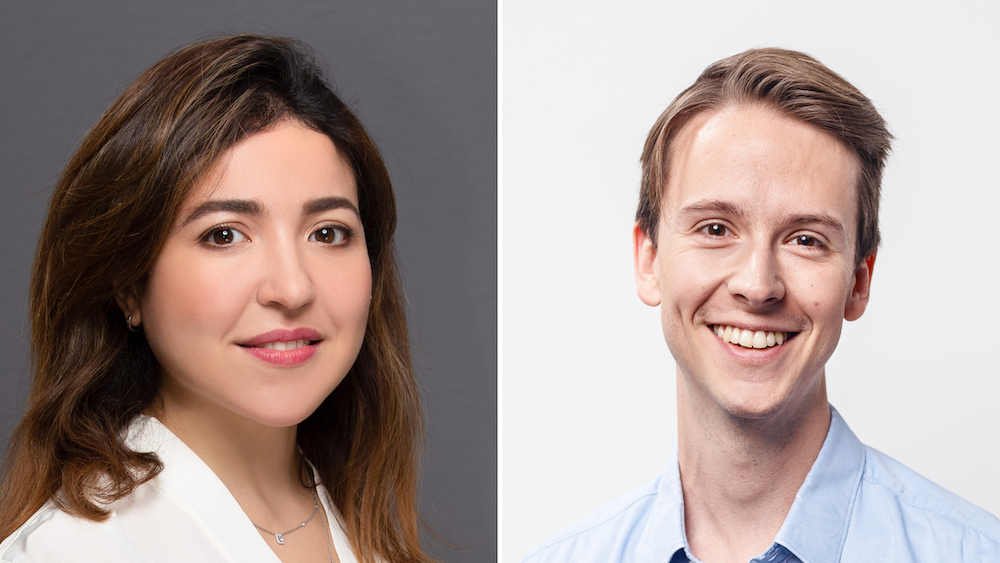 The consumerization of healthcare is well on the way as the recent rise in popularity of digital health has more and more patients looking for more convenience and an overall better care experience when accessing healthcare services. European VC Heal Capital has built a thesis based on this trend and backs mission-driven, category-defining healthtech companies.
At the core of Heal Capital's thesis are investments in so-called VIMPROs. VIMPRO stands for Vertically Integrated Micro-Provider and refers to companies that optimize each component of the patient journey to deliver highly customized, frictionless healthcare experiences. VIMPROs also offer highly specialized, solutions to problems that are typically underserved by the existing healthcare system, and create true alternative care platforms with strong patient engagement and improved outcomes.
In an effort to drive the conversation around this new model of care forward, Heal Capital is bringing together the European VIMPRO community on May 27th, 2021. At this kick-off event investors, founders, and ecosystem players will discuss the opportunities and challenges in this space.
Leading up to the event we had a chance to check in with Heal Capital's Hana Besbes and Javier Nunez Vicandi to learn more about the fund's thesis, their focus on VIMPROs and also their plans to build a community of VIMPROs in Europe and beyond.
If you are interested in attending "VIMPROs in Europe: Enabling patient-centric digital transformation", you can register here.
Can you tell us a little more about Heal Capital and the kind of companies you invest in?
Heal Capital is a leading European venture capital fund with a volume of EUR 100m, backed by leading private health insurances and deeply rooted across the German healthcare ecosystem. The fund invests in technology-enabled healthcare champions that are actively driving the innovation of healthcare from seed+ and series A stage with ticket sizes between EUR 1m and EUR 5m, in the capacity as lead investor as well as co-investor. Heal backs mission-driven founders with capital and HealthTech-specific expertise, accelerating market access to the healthcare system. Based on our thesis the convergence of healthcare and technology builds the basis for the next wave of market leaders across the full patient journey.
You are particularly interested in so-called Vertically Integrated Micro Providers (VIMPROs). Can you explain this concept in more detail and why do you think these companies have a competitive advantage?
We see consumerization of healthcare as a key area for building the next wave of true patient-centric transformative patient journeys and empowering patients to access the trusted healthcare services that they need at the right time, with the right format. In this context, we developed our investment thesis for VIMPROs (Vertically Integrated Micro-Providers) as the transformative new model for healthtech that brings a true consumer-experience to healthcare.
So what exactly are are VIMPROs? Per our definition VIMPROs are companies delivering proprietary, end-to-end treatment journeys while leveraging the full spectrum of digitally enabled healthcare tools (telemedicine, DTx/Rx, ePharmacy) to create a direct patient relationship that addresses a concrete unmet need with an easy access, low friction consumerized healthcare product, thereby demonstrating data-driven patient outcome improvement.
VIMPROS are vertically integrated micro providers. They own and optimize the whole value chain, and comprehensively address need enabling hyper-targeted patient acquisition and long-term retention. They operate "end-to-end", providing high quality care that leads to strong patient engagement and better outcomes.
VIMPROs are fundamentally redesigning the patient journey from the ground putting patients at the center. They have a clear competitive advantage when compared to telemedicine, DTx, and eCommerce. Telemedicine providers can offer great care but struggle to achieve attractive margins due to the difficulty in scaling healthcare-providers time. VIMPROs leverage the 'telemedicine' function as a patient engagement and care tool but do not fundamentally rely on this for revenue generation, solving this bottleneck . DTx companies typically have the ability to improve patient outcomes but can struggle with go-to-market and adoption. VIMPROs leverage an end-to-end care pathway to seamlessly integrate these value-adding solutions, where necessary, into the patient journey, driving adoption. ePharmacy players typically succeed in driving revenue through a direct sales channel to the patient but struggle with churn and retention. VIMPROs on the other hand focus on creating a long-term patient relationship, cemented in an improvement in patient outcomes, that solves this challenge.
What are some examples of VIMPRO companies?
VIMPROs are on the rise and we are seeing successful models especially emerging in the US, like Roman, hims & hers, and Cerebral. These companies are huge success stories in how these models can operate and increasingly we are seeing a gradual shift as VIMPROs move towards more 'medical-grade' conditions and applications.
VIMPROs are more nascent in Europe but we feel they also have huge potential. We have recently published a list of five VIMPROs that we are excited about which include Daye, FORMEL Skin, Numan, Impress and Thriva. Each one is succeeding in a really exciting domain of the VIMPRO model.
However, it is worth noting that we believe a huge number of high potential European VIMPRO platforms are yet to be built in a wide variety of areas including Female Health, Mental Health, Gut Health, Ear Health, Dental Health, and Allergy Health among others. Watch this space!
Heal Capital is organizing an event dedicated to the VIMPROs of Europe on May 27th. Can you tell us more about the event? Is this the first in a series? What can attendees expect?
We believe that VIMPROs in Europe need a community and ecosystem to support their growth and this is why we've organised our event "VIMPROs in Europe: Enabling patient-centric digital transformation" on May 27th at 12:00-13:30 CET. The event is structured in two sections, the first deals with the next wave of digital transformation in healthcare more broadly and the second section zooms into the specifics of these exciting new business models. The panelists are key opinion leaders ranging from investors, founders and ecosystem players that will discuss the critical opportunities and challenges in this space with dedicated time for audience Q&A.
We are very excited by the selection of speakers that will be joining us and it is shaping up to be a great first event in a series that we plan on organizing to build this community.
If you are interested in attending "VIMPROs in Europe: Enabling patient-centric digital transformation, you can register here.