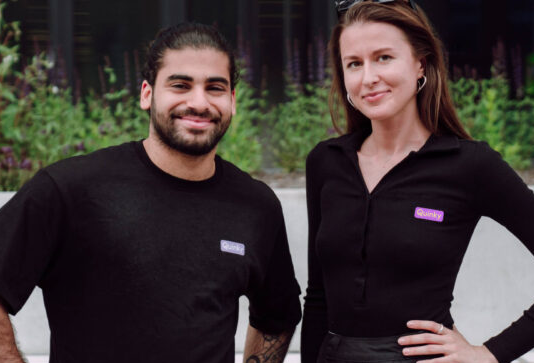 Quinky, an Amsterdam-based sextech startup, is hoping to establish itself as a beacon for Gen Z by addressing the inadequacies of existing sexual and romantic relationship advice platforms. Geared primarily towards older demographics, most of these platforms leave the tech-savvy Gen Z stranded with unreliable sources of information. Quinky aims to rectify this by stepping into the scene as the "Duolingo of sex education."
The company collaborates with acclaimed sexologists, such as Laura Vowels, a former advisor at Blueheart, to ensure the highest quality, professionally-verified content for their users. This marks a stark departure from the unreliable and unverified content found on social media and porn.
Quinky has recently secured its first funding round, raising a total of €100K from Singapore-based startup accelerator, Antler. This funding round marks Antler's inaugural investment into the European sextech scene.
Quinky's inception was born out of Co-founder & CEO Mariia Plotkina's extensive experience working with high-school students. Observing that a majority of teenagers and young adults obtained their sexual education from either porn or social media, Plotkina was determined to create a safe, inclusive, and visually appealing platform for sexual education. She eventually partnered with Neahme Jbaily, an experienced entrepreneur, which led to Quinky's acceptance into the Antler cohort and the startup's first round of funding.
Quinky revolutionises sex education, making it accessible, engaging, and easy-to-use, aiming to replace Google and PornHub as the go-to resource for bedroom advice. The startup's approach to content is tailored to cater to the diverse needs of its users. During the onboarding process, users can select their preferences, ensuring a customised and relevant experience. The platform's extensive offering caters to everyone, ranging from individuals to couples, LGBTQIA+ people, asexual individuals, and aromantics, ensuring that everyone finds something of value.