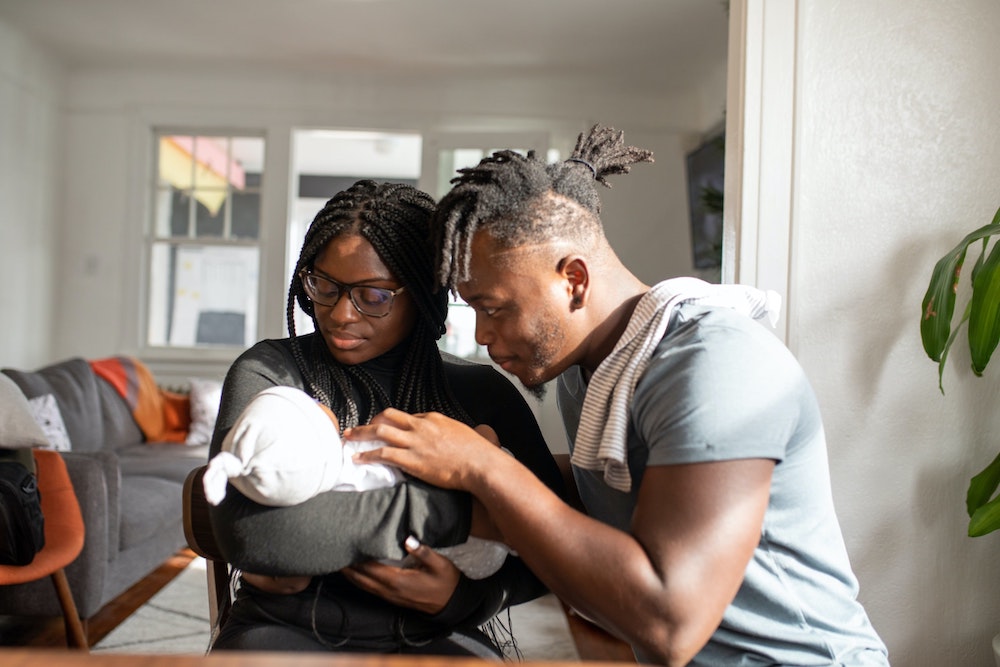 Oula, a modern maternity care clinic combining the best of obstetrics and midwifery care, and Mount Sinai Health System, one of New York City's largest academic medical systems, have announced the expansion of a successful partnership that began in 2021.
After reaching Last month the milestone of 1,000 babies delivered last month, the expansion will include a third clinic that opens in the Fall of 2024 on 112th street in Morningside Heights, expanded clinical services, additional service lines, and a deeper clinical and financial integration between Oula and Mount Sinai. Oula babies are delivered at Mount Sinai West by Oula midwives, with support from Mount Sinai experts in obstetrics, maternal-fetal medicine (MFM), and teams of nurses and specialists in high-risk surgical care if needed.
The Oula-Mount Sinai partnership was formed with a shared commitment to providing evidence-based and low-risk maternity care to ensure improved outcomes for patients with a 25% lower cesarean rate versus New York City benchmarks, a 51% better preterm rate, a 33% better low birthweight rate, all while achieving a Net Promoter Score of 94. (Metrics are sourced from Oula patient outcomes and compared to March of Dimes' New York City Birth Benchmarks.) These superior outcomes are delivered not only for the average patient but also for historically underserved populations including patients on Medicaid.
By combining Oula's unique care model and consumer-centric clinics with Mount Sinai's evidence-based specialty and acute care expertise, the two organizations fill critical gaps in maternity care access, patient experience, and health outcomes.
"According to the Listening to Mothers Survey, 74% of women say they want a less medicalized approach to birth, up from 45% in 2002. We chose Mount Sinai West as our partner because of their longstanding commitment to respecting patient autonomy and encouraging shared decision-making, both of which are pillars of midwifery care," said Adrienne Nickerson, Oula Co-Founder and CEO during this year's stage at HLTH 2023.
"We are thrilled to continue partnering with Oula to provide exceptional care to our community. Our collaboration with Oula enables today's patients to have the best of both obstetrics and midwifery services. Through our partnership, Mount Sinai obstetricians, specialists and nurses work alongside Oula's midwives to complement and support patients' personalized care plans. This supportive care is provided in the soothing environment of our recently redesigned delivery unit, and optimizes family bonding and healing," said Dr. Holly Loudon, Chair of Obstetrics, Gynecology & Reproductive Science at Mount Sinai West and Morningside.
"We are excited to further expand access to collaborative obstetrics-midwifery care services for expectant parents on their labor and delivery journey. This partnership with Oula continues our commitment to serving a diverse patient population, delivering compassionate care during one of life's most important milestones, and optimizing the latest techniques and innovation in our medical facilities. We also know that investments in women's health lay the foundation for improving future health outcomes —promoting healthier babies and parents," said Kelly Cassano, Chief Executive Officer of the Mount Sinai Doctors Faculty Practice and Senior Vice President for Ambulatory Operations at Mount Sinai Health System.
"We are excited to expand our partnership with Oula and broaden our reach to patients who want a unique birthing experience. The collaboration has optimized volume across our facilities —while delivering a very positive patient experience and superior clinical outcomes. In today's challenging market, Oula offers health systems a distinct model to grow maternity services," said Jodi Cohen, Chief Strategy Officer at Mount Sinai Health System.
"We are long overdue for a care model that delivers better outcomes and patient experiences, and we're thrilled to partner with hospital systems around the country that share our vision," said Dr. Ila Dayananda, Oula Chief Medical Officer.