After 10 years climbing the career ladder, getting an MBA and travelling the world, Shaina Kandel's body, let her know that enough was enough. Despite a healthy lifestyle she experienced constant colds, migraines, heart palpitations, digestive problems, tendonitis and eventually lost her period. Today the founder of Moon + Leaf, a company selling hemp-derived women's health products, says that her body was desperately trying to send her a message, she didn't want to hear at the time. She needed to change and change, as we all know, is never easy.
Shaina Kandel initially developed an interest in the CBD space while completing her MBA, where she researched the emerging market. When her own health struggles started to take over her life, she went back to her research and exchanged the painkillers for CBD, which helped her reconnect to her body and femininity. Eventually her period returned and so did her drive and desire to share her experience with other women. Shaina started to run focus groups, teamed up with a certified herbalist to create a prototype and shortly after went on to found Moon + Leaf together with Alexis Travis, who she had met in graduate school.
Moon + Leaf's product line today includes a tincture and a rub. Both combine CBD with a blend of plant extracts for cramp relief. In spring 2019 the company ran a crowdfunding campaign and soft-launched their shop later that year. Moon + Leaf products are available for wholesale, focus, however, remains D2C.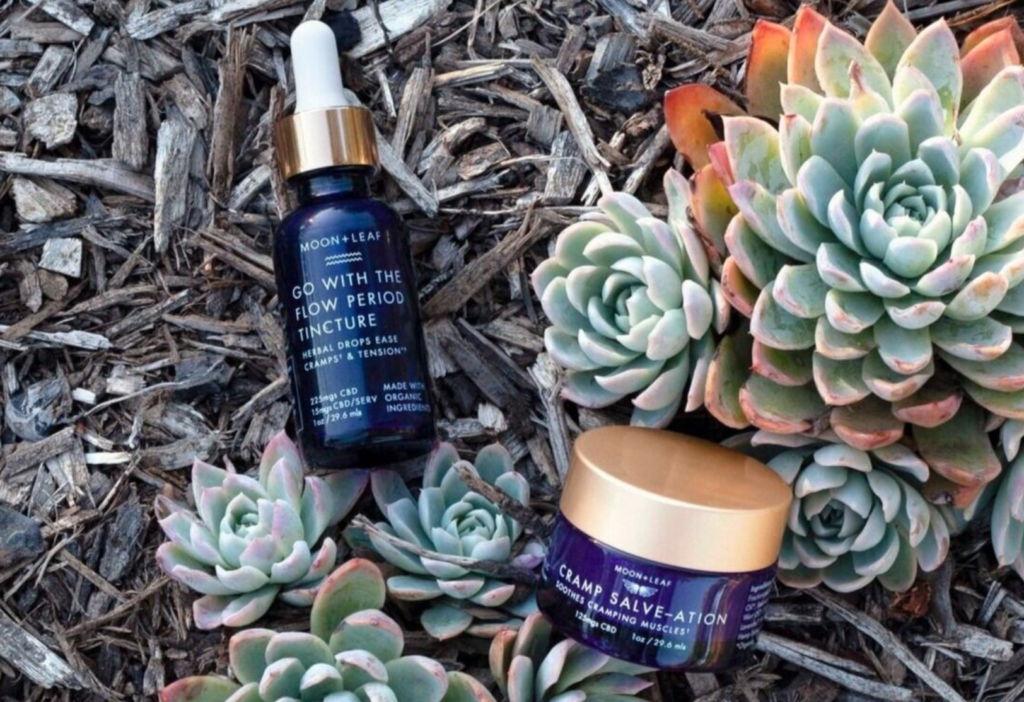 Like many other startups in their line of business, Moon + Leaf struggled to find a bank and reliable payments provider that works with companies in the CBD space. Similar to femtech, the market is booming, but the stigma remains.
The next challenge is already set for 2020. Moon + Leaf plans to raise a seed-round to further invest in marketing their line of period-relief products. As many other femtech founders can confirm: Period products are never an easy sell, when it comes to the primarily male investor community.
Despite all the challenges the team faced creating Moon + Leaf, Shaina Kandel hasn't looked back: "I really feel it is my job to create a better way, to be among those encouraging women to listen to their bodies instead of fighting them. That's what keeps me going on difficult days."
Moon + Leaf was founded in 2018 by Shaina Kandel and Alexis Travis, who met in grad school. The company sells hemp-infused women's health products and is based in San Francisco.