Attracting diverse talent has become a major priority for hiring managers over the past years and has evidently brought up a new question: "How can we support diverse talent and help them succeed in our organization?"
Clare-Louise Knox helps organizations better understand the needs of working women. Wither her company SEE HER THRIVE, she wants to create a world where employers view reproductive health in the same way as physical and mental health. Her mission is to normalize workplace conversations around women's health, remove the stigma and take women's health seriously, instead of dismissing it.
Clare-Louise's background is in business psychology with a specialization in women's health and reproductive wellbeing. Her own experience living with Premenstrual Dysphoric Disorder (PMDD) inspired her to set up SEE HER THRIVE.
In our interview she shares some insights into her work with employers and employees and gives some practical advice on creating an inclusive culture in the workplace.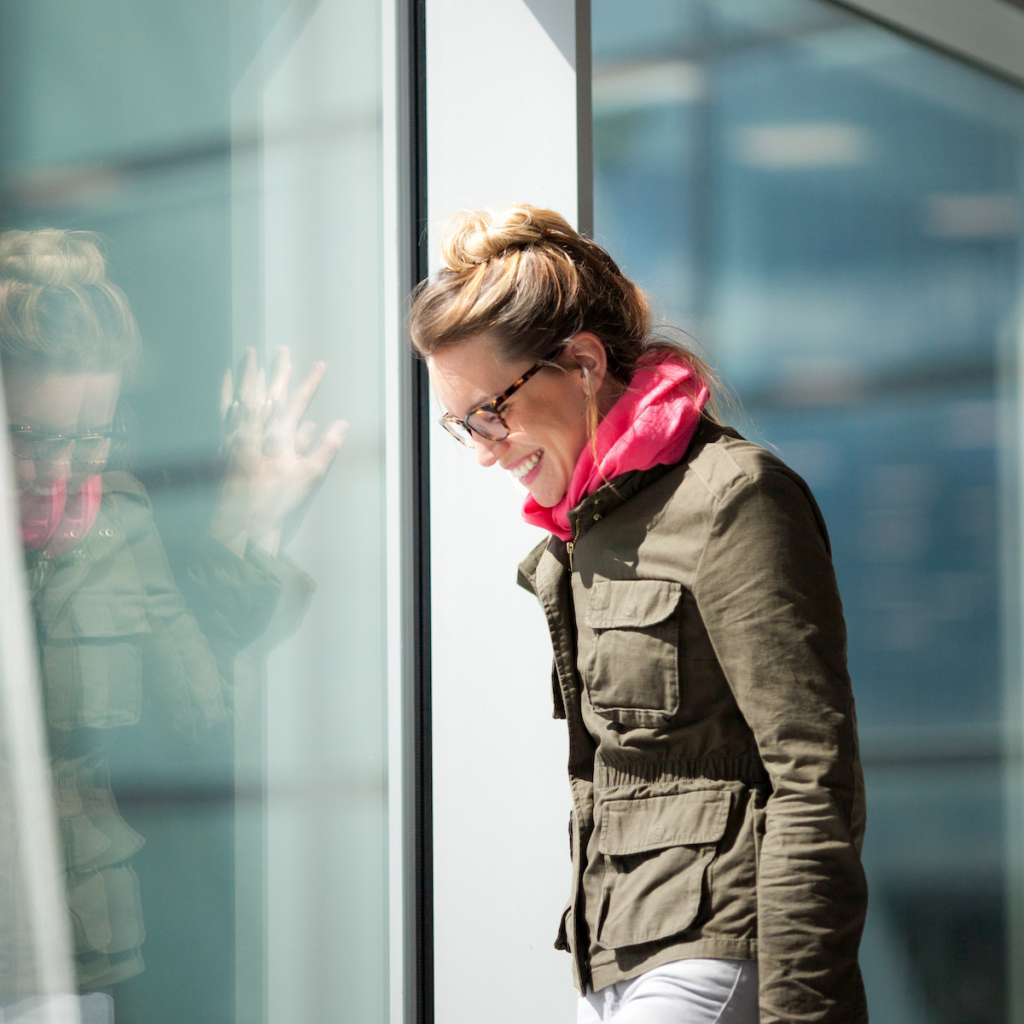 Clare-Louise, can you tell us a little more about SEE HER THRIVE? Why did you start the company in the first place? 
Clare-Louise Knox: SEE HER THRIVE is a wellbeing consultancy specialising in reproductive health in the workplace. We set-up this organisation to make real change for women in the workplace. We're a team of Business Psychologists and Women's Health experts on a mission to improve workplace awareness and support for menstrual and reproductive issues that affect half of the working population.
What are we talking about here? Well, imagine a woman with Endometriosis. She experiences unrelenting pain as a result of this chronic, invisible condition, which affects every aspect of her life. Work is no exception. Some days, the pain is too excruciating to move, let alone manage the commute to work. So, this hard-working, ambitious and talented woman is forced to call in sick. "I've got a stomach bug" becomes the default excuse, because her manager wouldn't have the first clue what endo is, let alone sympathise. And so, this pattern of absence continues and pretty soon the woman finds herself on stage 1, 2 and 3 absence capability measures. The stress makes her symptoms work and she feels unable to cope at work. Eventually, she resigns, confidence battered and self-esteem in tatters. The organisation forks out the £30k needed to replace the employee and carries on unscathed and oblivious. Meanwhile, our now unemployed woman believes she can no longer work and is sucked into a downward spiral of depression.
I can completely relate to this through my own experience of working with Premenstrual Dysphoric Disorder (PMDD). PMDD is a menstrual-related mood disorder that affects around 1 in 20 women and AFAB individuals. It's thought to be caused by an abnormal reaction to "normal" hormone fluctuations across the menstrual cycle and causes serious and debilitating psychological symptoms. It affects each person differently, but for me, chronic fatigue, depression and a complete loss of interest and motivation each month were particularly challenging. I also felt completely alone and isolated and battled symptoms month-in, month-out, without asking for help or support, to the detriment of my health and wellbeing. There's a lot of stigma surrounding conditions like PMDD because of their association with the menstrual cycle. Throw in mental health and it's a double whammy. I didn't want my professional image to suffer and was concerned that I'd appear weak and incapable to colleagues. So, I said nothing.
After endless Google searches on "how to manage PMDD at work" and "workplace support for PMDD", it became clear to me very quickly that when it comes to conditions like PMDD, there is a huge void in workplace awareness, guidance and support. We talk about physical health at work. We're getting better at talking about mental health at work. But, reproductive health falls down the gap! So we've got a situation where employees are suffering in silence, afraid to speak up (and in lots of cases, resign as a result) and employers who are completely oblivious (but given the chance would love to offer support).
This inspired me to launch SEE HER THRIVE and I've made it my life's mission to ensure no woman is disadvantaged at work because of a reproductive health condition. We work to educate employers about conditions such as PMDD, endometriosis, infertility and menopause, helping HR teams and managers to create a supportive and inclusive environment where all women can thrive. We enable open conversations to take place and address the communication gap that causes needless stress for both employees and employers. The response from those we've worked with has been overwhelmingly positive and we're proud to be collaborating with some amazing organisations to put women's health on the corporate agenda. 
If you would like to learn more about PMDD or are looking for support, the IAPMD website is a great place to start.
How long has SEE HER THRIVE been around and where are you and your clients based? What services do you offer?
CLK: SEE HER THRIVE was founded in 2018. Although a lot of our existing clients are based in the South of England, we work with organisations across the UK and internationally.
We provide women's health learning and development solutions for HR teams, managers and employees. From introductory lunch and learn seminars to full-day CPD certified women's health awareness training for managers, we work with clients to deliver services that are right for them.
We take each organisation on case-by-case basis and consider their unique culture and challenges before making any recommendations. We are not your typical "off the shelf" wellbeing consultancy and pride ourselves on our tailored and personalised approach. This is so important for women's health, as it is a sensitive and complex topic which requires a carefully considered, evidence-based approach.
In addition to workplace initiatives, we also run public workshops and events. We're always keen to collaborate with other start-ups in the women's health and wellbeing space and have lots of exciting plans in the pipeline for 2020 and beyond! We've teamed up with Fertility Network UK and Adia Health to hold an evening all about fertility and work; 'The F Word: Let's Talk about Fertility and Work', which is taking place on 25th March 2020 in London.
Femtech Insider readers can get an exclusive 25% discount on tickets to the event using the code FEMTECHINSIDER.
What are some first steps an employer can take, if they want to get serious about being more inclusive of women in the workplace?
CLK: Here's my advice:
Step 1: Think about the women in your organisation. Actually picture them. How many female colleagues do you work with? What are their names? Their roles? What are they like as people?
Now consider that at least 1 in 20 of these women is living with PMDD. 1 in 10 suffers from Endometriosis. 1 in 10 has Polycystic Ovary Syndrome. 1 in 6 will experience fertility issues or problems trying to conceive. All of these women, will at some point, go through the menopause.
These are real women. Women in your organisation. Women you work with. Women you care about.
Step 2: Now ask yourself these questions:
Are we openly acknowledging and talking about these issues in our organisation?
Is our culture one that enables women to speak-up about reproductive health issues, without fear of what might happen as a result?
Do our managers have the knowledge and skills to support colleagues with these issues?
Do our current HR policies and practices disadvantage or discriminate against employees with reproductive health issues?
Can we afford to lose female talent as a result of not taking women's health seriously in our organisation ?
Step 3: Finally, reach out:
If, after answering these questions, you realise women's health is something you should be supporting in your organisation (but aren't yet) it's time to get to work. Organizations like ours are here to help. If you are interested in learning more, visit our website or contact us. We are also organizing a Women's Health HR Roundtable at CyberArk in London, 7th April 2020, 09:30-11:00. Please email Rosa for further information and to register your interest in attending.