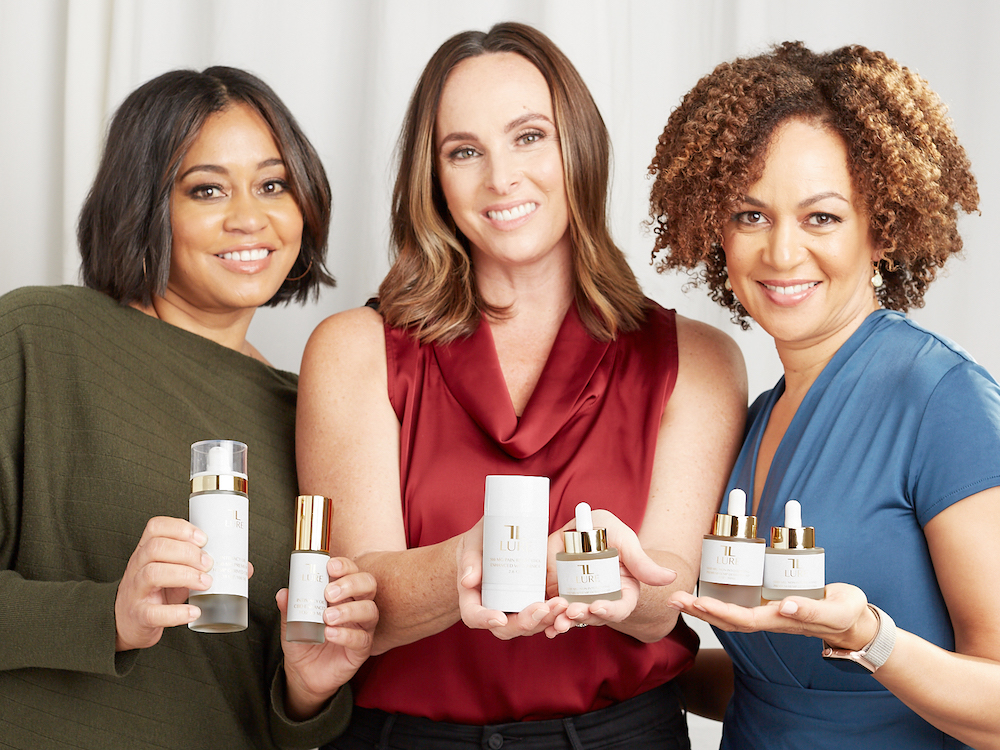 Lure Life, a luxury CBD brand has raised $750K in a seed funding supported by a diverse group of investors in the beauty, finance and the consumer packaged goods sectors. The funding will allow the brand to accelerate market expansion, company growth, marketing and product development of the meticulously designed line.
Sitting at the nexus of wellness and beauty, Lure Life touts hard working modern essentials intended to be integrated into a daily routine. In creating Lure, founders Kara Kelly, Monica Reese and Summer Rice, set out to create products that could earn a spot on the discerning consumer's nightstand. In terms of design aesthetic, the brand focused on creating packaging whose sophistication and beauty reflects the organic
curated ingredients inside their products. The founders uncovered a lot of common ground around their experiences with a range of women's health needs that weren't being specificically addressed including menopause, sexual wellness, interrupted sleep and pain points. The brand aims to seize this opportunity, speaking to the highly overlooked 40 plus market with more intention in addition to both men and women of all ages.
Lure Co-Founder Kara Kelly explains: "Representing diversity in a newly legalized area is very important to us. African Americans have been heavily impacted by laws against cannabis and there's still a very small number of BIPOC and Black owned luxury CBD brands. Lure is bringing pride to a space that represented shame for so many years and we want to continue to be a part of changing the way our communities view CBD."
The Lure line is continuing to expand this year, currently it includes three products: Lure Deluxe Intimacy Oil, an all natural lubricant, Lure Relief Stick, a topical treatment designed to reduce pain and inflammation, and Lure Original Premium Oil, a high end All Natural CBD oil is designed to be a multi tasker.