A couple of months ago FemTec Health first made the news, when it came out of stealth with a big vision for the future of women's health, more than $38M in fresh funding and a leadership team of industry veterans that includes Livongo co-founder Dr. Kimon Angelides, Dr. Kimberly Capone, previously Head of Microbiome Platform at Johnson & Johnson, and Dr. Laura Clapper, previously with Cigna-West, Aetna, and Anthem. Back in October the company also announced the acquisition of Birchbox, the almost iconic beauty box subscription brand many have grown to love over the past decade.
Today, only a few weeks after the initial announcement, FemTech Health is now following in Birchbox's footsteps as it reveals its new subscription-box-based DTC women's health and wellness brand Awesome Woman. With this launch the company is taking another big step as it works towards the realization of its vision to become the women's healthcare partner of choice custom-built for the digital age. The company seems well-positioned to build out the much discussed "digital front door", putting patient needs at the center by personalizing and coordinating across diagnostics, products and care.
Awesome Women's offer, which is available in the U.S. starting today, includes unlimited telehealth services, at-home diagnostics tests, mental health services, personalized probiotics, vitamins and supplements. All are available via monthly subscription and address a woman's unique healthcare needs and goals. The backbone of the entire offering is the company's proprietary BiomeAI platform that is powered by data science, AI and machine learning and translates a woman's health data like genomics, genetics, and historical healthcare data, into personalized products and services. Therapeutic focus areas at launch include vaginal and urinary health, reproductive health, hormone balance, beauty and sexual wellness.
Given the way FemTec Health and Awesome Woman are set up there also seems to be a big opportunity in prevention and diagnostics leveraging learnings from Birchbox's "product discovery engine". In an interview with Foundr Magazine last year Birchbox Co-founder Katia Beauchamp shared some insights that initially led to the creation of the beauty subscription box company: "There's a lot of friction when shopping for beauty products simply because there is so much out there and most consumers end up unsure what to buy, where to start and eventually opt out of the choice, sticking with what they know."
Of course there's the "beauty addicts" who enjoy spending hours on end at Sephora and follow the latest product releases and trends, but there is an even larger group of casual consumers not particularly passionate about beauty, who are interested and want to find products that work for them, but are also completely overwhelmed.
I believe this very customer also exists in women's health. Lots of friction, consumers that are interested and engaged, but don't know where to start – sounds familiar, right?!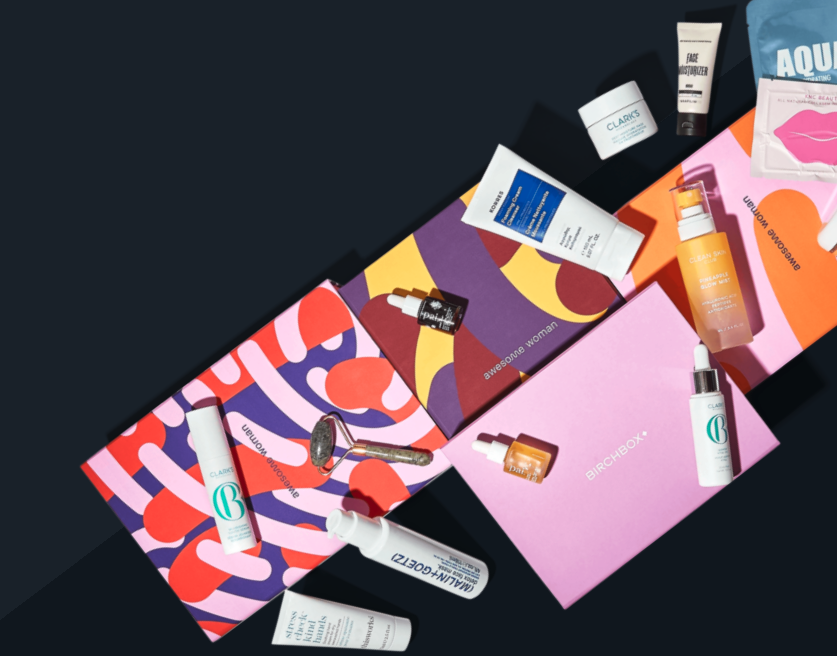 Just like at Birchbox, subscription boxes are core to FemTech Health's offering, which allows them to build a close relationship and trust with their members each month. And trust, as we know, is one of the key success factors when building in the healthcare space today.
In femtech we often talk about the many women who are undiagnosed, who may not know that the pain and discomfort they are experiencing isn't the norm and that treatments are in fact available. These women usually aren't aware of the solutions that can help them in their journey to better health and wellbeing and as a result also don't proactively look for them. Building an umbrella women's health brand that anticipates need and proactively delivers various tests and products alongside an educational offering and care, could potentially be game changing.
FemTec Health's Chief Science Officer Dr. Kimberly Capone explains: "Part of the problem with the healthcare system is that it is so fragmented and disjointed. Women have to see so many different providers who, most often, don't talk to each other. Many of the healthcare issues women face are interconnected which is why we believe in looking at the 'whole woman' and joining the dots to solve issues."
Femtec Health Interim-CEO Dr. Kimon Angelides adds: "It's no secret that women's healthcare is broken. Even though women make up 52% of the population and 80% of healthcare decisions at the family level are made by women, our healthcare system is not designed to meet their needs. At Awesome Woman we celebrate women and embrace the power of their voices to put them at the center of the conversation about their healthcare. For too long, women's healthcare has been at the back of the line. Many of the so-called 'solutions' are borrowed from general medicine or men's health research. A lot less time and funding has gone into figuring out a holistic approach to meeting women's needs. We have set out to fix the one-size-fits-all approach to women's health."
In addition to FemTec Health's consumer offerings, the company works with employers, health plans and providers. Just last week it also announced an exclusive partnership with online pharmacy company GeniusRx that will provide Awesome Woman members access to on-demand, door-to-door medication delivery. Additional services like science-backed beauty products and women's health tests will be rolled out in the upcoming months.