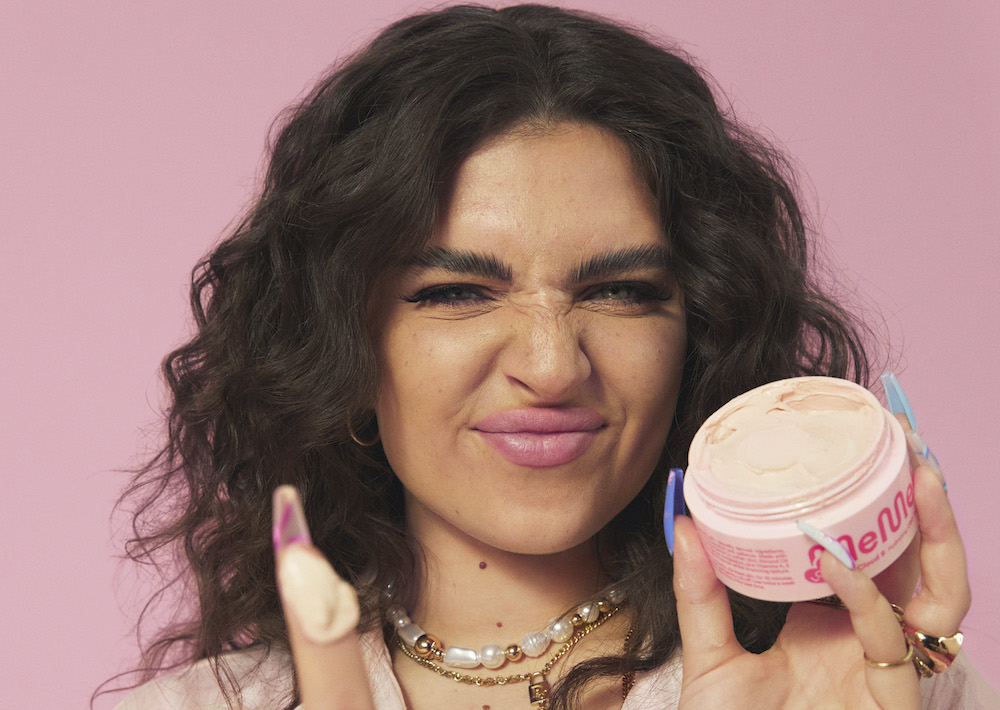 Love, MeMeMe is a new self care brand on a mission to reclaim the concept of 'Me Time'. The brand has curated a line of gender-neutral self care products fusing CBD and other active ingredients. The message? Self care starts with self love.
To launch the brand, Love, MeMeMe has enlisted British singer songwriter and rising star, Mae Muller to debut the campaign and product range. The campaign is a celebration of self love, showcasing inclusive products and the launch of the Me Movement, a community designed to "empower and spread love from self to self, because a better me, makes a better us, something which Mae is dedicated to expressing herself through body positivity and music."
Speaking on self love, and self care, the artist said: "I think self-love is actually accepting yourself and thinking 'you know what, you're never going to be perfect and that's actually okay'. I'm still learning this, it's definitely a process, it's a journey, but we're getting there"
Love, MeMeMe has created a product portfolio focused on self care essentials that are vegan and cruelty free.