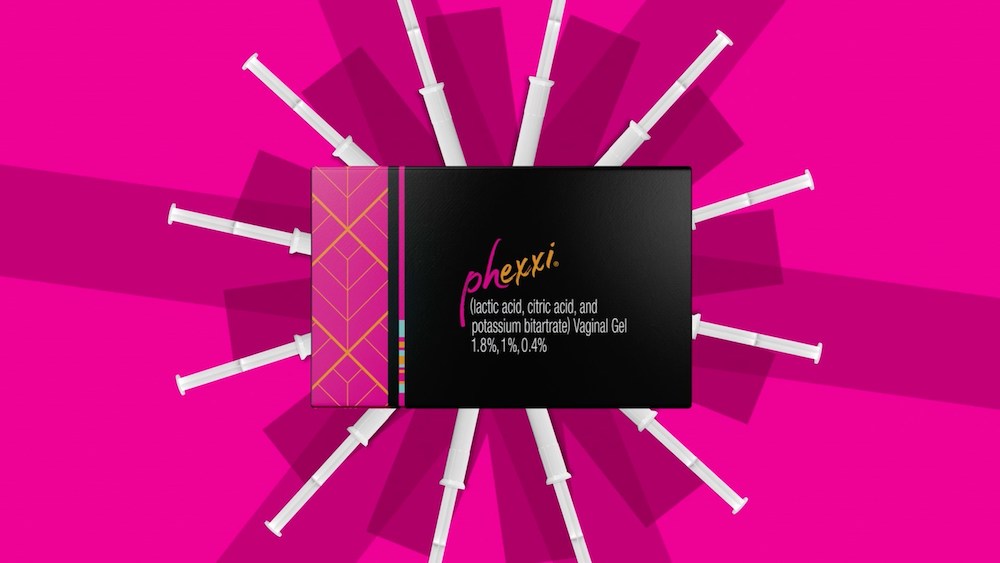 Earlier today Evofem announced the launch of "Get Phexxi", a national direct-to-consumer campaign aimed at broadening awareness of its non-hormonal, use-it-only-when-you-need-it birth control method, Phexxi
Approved by the U.S. Food and Drug Administration (FDA) in May 2020, Phexxi is an innovative non-hormonal contraceptive method created for women.  With 21 million women in the U.S. at risk for pregnancy who are NOT using hormonal contraception, the company feels the time is right for the "Get Phexxi" campaign to educate women about this innovative birth control option.
The campaign highlights some of the struggles women face when choosing among the many available methods of contraception, whether it's the lack of control with condoms, constant daily use of the pill, or abstinence required for cycle tracking. The women featured in the commercial represent the real-life drawbacks that Phexxi may help eliminate as a hormone-free, on-demand birth control method.
"Get Phexxi" will launch nationally in the U.S., airing the brand's first-ever commercial across broadcast, connected, and streaming television networks. The campaign will extend broadly to reach women across numerous other touch points through a highly targeted and multipronged digital and social media plan, as well as reach consumers at the point of care. The Valentine's Day launch timing is a nod to women who are looking for ways to add to their self-care and self-love toolkit.
"In our extensive market research, we heard repeatedly from women that they are frustrated with the birth control methods previously available to them, which left them fed up with side effects and lack of control," said Evofem Biosciences' CEO, Saundra Pelletier. "With half of all pregnancies in the U.S. unplanned, there is a clear need for additional, innovative birth control methods. This marketing campaign is designed to bring awareness to how Phexxi can fill the unmet needs of millions of women."