It's no secret that stress can take a toll on both our mental and physical health. But did you know that it can also affect the muscles in your pelvic area, including those around your vagina?
Stress can cause the vaginal muscles to become tense, tight, and even painful.
Fortunately, there are several ways to relax these muscles and help reduce discomfort. In this article, we'll discuss some of the best ways to relax vaginal muscles and ease tension, so stick around to find out more about relaxing your vaginal muscles.
What Exactly Are Vaginal Muscles?
The muscles in your pelvic floor are an important group of complex muscles located around the bottom of your pelvic organs, including the vagina.
They are responsible for a variety of bodily functions, such as supporting the pelvic organs, controlling bladder and bowel movements, managing flatulence, and even providing pleasure during sexual activities.
In addition to their core mission of bodily functions, these muscles also contract and tighten when sexually aroused in order to provide enhanced pleasure during sexual activity.
Why Is It Important To Keep Them Strong?
These muscular tissues are designed in such a way that they can both support the pelvic organs while resisting movement, while at the same time being flexible enough to allow relaxation through further stimulation.
It is essential to keep these muscles strong by engaging in regular exercises like Kegel exercises to tone the area that helps reduce risks of prolapse or urinary incontinence in addition to improving sexual experiences among other health benefits.
What Actually Causes Vaginal Muscle Tightness?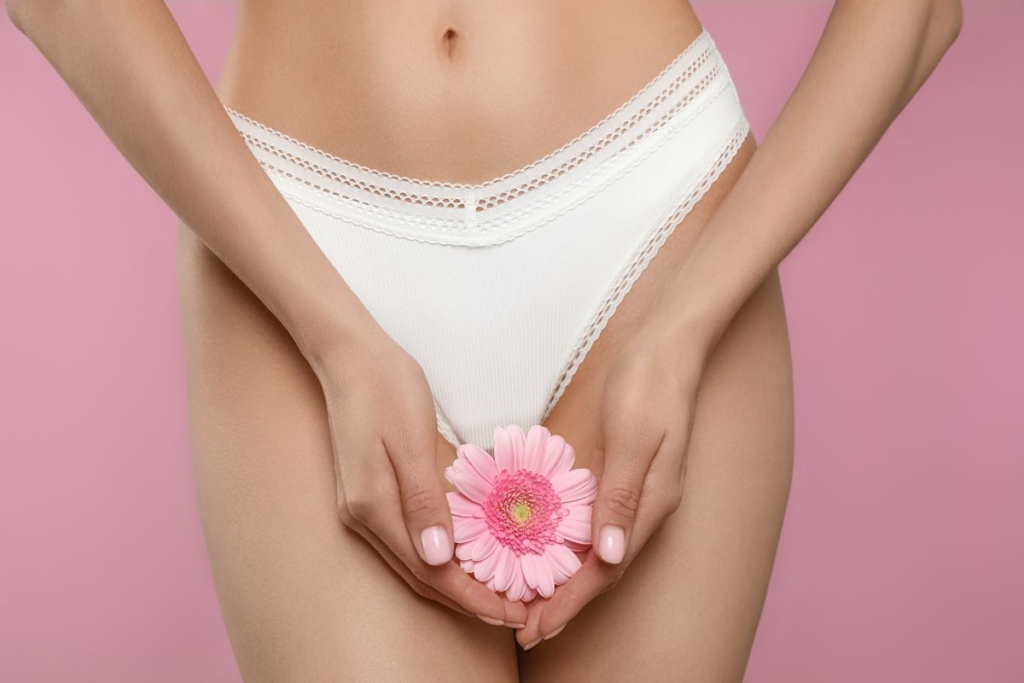 The tightness can be a common and uncomfortable problem for many women. It is important to understand some of the potential causes of this issue to be able to properly address it. 
Overactivity and increased tone in these muscles can actually be caused by factors such as medical conditions that cause discomfort or pain, stress, and trauma or abuse.
1. Tension
One of the primary issues that can lead to pelvic floor muscle tightness is not consciously relaxing your muscles during daily activities.
When you are repeatedly tightening that area unknowingly, it can result in persistent tension, which may manifest as physical symptomatology.
2. Stress
Stressful situations are also known to trigger overactivity in the pelvic floor muscles; this often results from a person's anxiety about their health, body image, or fear of intimacy or sex.
3. Medical Conditions
Furthermore, certain medical conditions such as endometriosis, frequent infections in the bladder, and chronic pelvic-style pain can all directly influence changes in your muscle tone and activity of the pelvic floor muscles. 
A Look Into Vaginal Muscle And Pelvic Floor Relaxation
Relaxation is an effective technique to manage the symptoms of pelvic floor dysfunction and other vaginal issues.
Pelvic floor muscles become tense when they're overworked, or sometimes due to emotional stress or hormonal imbalances.
Relaxing these pelvic floor muscles can help to relieve pain, reduce spasms, and support a healthy working environment for better physical and emotional health.
Relaxation techniques are simple but very effective. These include gentle stretching exercises, deep breathing, visualization, progressive muscle relaxation, and yoga poses – especially those that focus on the core area of the body and focusing on letting go of tension once you identify it in the body.
1. Child's Pose Stretch
The child's pose stretch is an important postural exercise originating from the practice of yoga.
It starts by having the person kneeling on the floor and then leaning forward, stretching out over their thighs. The arms remain stretched out overhead, resting flat on the ground while they stay in this position.
This posture provides a number of valuable benefits, including a stretch of pelvic floor muscles and increased awareness of diaphragmatic breathing.
These elements ultimately combine to promote better relaxation, as well as improved balance and flexibility by stretching in controlled movements with a conscious mind-body connection.
By using basic yoga poses like this as part of regularly scheduled activity, individuals can maintain stability and suppleness to manage joint issues or even prevent them in the first place.
Therefore, this simple postural exercise has lifelong advantages for improving overall health and vitality that should not be underestimated.
2. Pelvic Drop Imagery
Pelvic drop imagery is a technique that allows you to gain control and coordination over your muscles. It is most effective when done in a relaxed position, usually while laying down.
This imagery requires the visualization of the movement of your pelvic floor, stretching downwards towards the vaginal opening on an inhale and raising upwards on an exhalation.
This practice helps to improve body awareness of the pelvic muscles, increases voluntary control of those same muscles, and provides great relaxation benefits as well.
Using diaphragmatic breathing during this exercise also helps to provide even more relaxation, as well as coordinate with the visualization process. With practice, you will be able to better engage your pelvic floor with diaphragmatic breathing for even more effective muscular control.
3. Diaphragmatic Breathing
Diaphragmatic breathing is an exercise that utilizes your body's innate respiration mechanics to stretch the muscles gently.
It does so by involving the abdominal cavity as a "balloon" for breathing – with the diaphragm at the top, the pelvic floor at the bottom, and the back muscles along the sides.
Whenever you inhale, your diaphragm will drop slightly into your abdomen and puts pressure on top of this "abdominal balloon," leading to a mild stretch at the bottom.
How To Do It
To ensure the right technique during this exercise, put one hand on your chest while you're lying down and another on your abdomen.
As you inhale, try directing your breaths into your stomach while simultaneously monitoring its motions – make sure it rises upwards, even though there should be little movement from your hand on the chest.
What Role Does Pelvic Floor Therapy Play In Relaxing Vaginal Muscles?
Common disorders treated by this therapy include urinary or fecal incontinence, pelvic pain, constipation, pediatric pelvic health, pregnancy, and postpartum pelvic health.
Professionals receive training in treating these issues and can provide exercises designed to help patients relax their muscles. Additionally, they can recommend medical devices such as intimate dilators if needed.
The use of physical therapy in the treatment of various pelvic floor issues has been well proven to be highly successful, and most cases have shown great improvement after only a few treatments.
Relaxing the muscles of the pelvic floor takes some practice, however, with effort, it is possible to overcome difficult symptoms like pelvic pain.
Final Thoughts
Relaxing the muscles of your pelvic floor can be a difficult process, but with the right techniques and proper guidance, it is possible to restore muscular control.
Pelvic drop imagery, diaphragmatic breathing, and physical therapy are all great methods of achieving this goal.
If you are experiencing chronic pelvic pain or discomfort, don't hesitate to seek out medical help, as your condition may require more specialized treatment.
Frequently Asked Questions
How Do You Identify Your Vaginal Muscles?
The pelvic floor muscles are essential for bladder, bowel, and sexual health, so it's important to identify them. One of the main ways to do so is by trying to 'stop the flow' of urine.
To begin, make sure your bladder is empty, and then try to contract the muscles as if you needed to hold back a stream of urine.
As you connect with these muscles, be there to feel any sensation or degree of tension in them.
Another method you can use is to insert a vaginal dilator into your vagina and then squeeze the muscles around the dilator.
This will help create a more intense connection with your pelvic floor muscles as they experience an increased level of tension against the shape and material of the dilator.
What Myths Are Commonly Associated With Vaginal Muscles?
There is a pervasive cultural myth that having a "tight" vagina promotes sexual pleasure and desirability.
This assertion is greatly unfounded and often leads to people feeling inadequate or ashamed about the size or shape of their vaginas.
The reality is that things like creams, exercise regimes, and surgeries are unnecessary for a pleasurable sexual experience; in fact, products like this can be potentially damaging to a person's physiology and self-image.