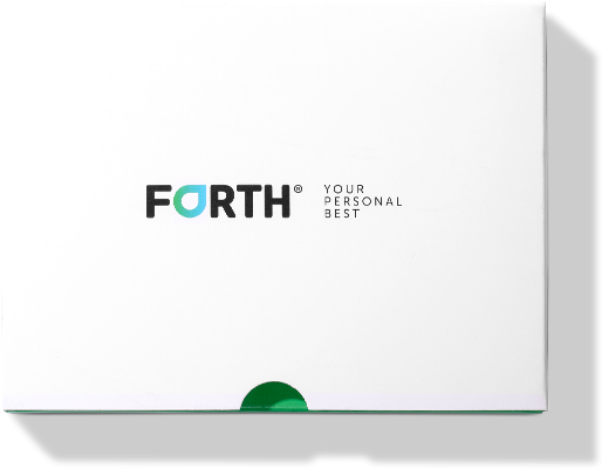 U.K. based healthtech company Forth has announced the launch of a new Female Hormone Mapping product. It has been designed to give women greater insight and understanding about their hormone cycles to improve their wellbeing and provide answers to female hormone specific issues such as perimenopause and menopause. The product will use two blood samples over a single cycle to give women insights into how their personal hormones fluctuate over their entire menstrual cycle, and if this is as expected.
A combination of artificial intelligence, blood analysis and clinical expertise is used to provide users with this in-depth, personal hormone mapping detail, which is entirely unique to the user. The test uses the gold standard of hormone analysis: finger prick blood samples collected on day 14 and day 21 of a menstrual cycle, to measure the four key female hormones. These are Oestradiol (the main form of Oestrogen) Progesterone, Follicle Stimulating Hormone (FSH) and Luteinising Hormone (LH).
Specialist endocrinology expertise is then combined with machine learning techniques to 'map' out how each of the key hormones fluctuates over the entire menstrual cycle; a unique and first-of-its-kind process. This is then compared to the expected average for their cycle length with detailed explanation and an action plan provided by Forth Chief Medical Officer (CMO) and endocrinology specialist, Dr Nicky Keay. Up to now, clinical practice has been to measure hormones on day 3 of a woman's cycle which only gives a single day's snapshot of their hormone levels.
Female hormone health is too frequently only looked at in the context of fertility, and not a woman's overall wellbeing. This, together with the systemic under-researching of female hormones and women's health issues, has resulted in many women suffering unnecessarily due to hormone controlled conditions such as endometriosis, amenorrhea and perimenopause. The reality is that understanding female hormones is crucial to a woman's daily wellbeing because they influence so many of the body's systems. Forth intends that their new Female Hormone Mapping product will help to equip women to manage some of the issues associated with hormones to become the best version of themselves.
Dr Nicky Keay, Forth CMO, commented, "When I started perimenopause, I thought I was as prepared as medically possible, and yet, it still felt like someone had pulled the rug out from beneath me. A product like this is a complete game changer and will allow women across the globe to visually see how their hormones are fluctuating and allow them to understand why they might be experiencing certain knock-on effects."
Sarah Bolt, Forth CEO & Founder and winner of the Health and Wellbeing Entrepreneur of the Year award for Wales at this year's Great British Entrepreneur Awards, commented on the launch of the new product: "Our new Female Hormone Mapping product has been in the pipeline for a while now as I've felt that a product honing in on female specific issues has been missing from the market. All women are unique with differing hormone fluctuations. With the addition of science, mapping our hormones means women get the data they have been missing to better understand their body. It's been my personal mission to help other women through scientific insight and this will do just that."