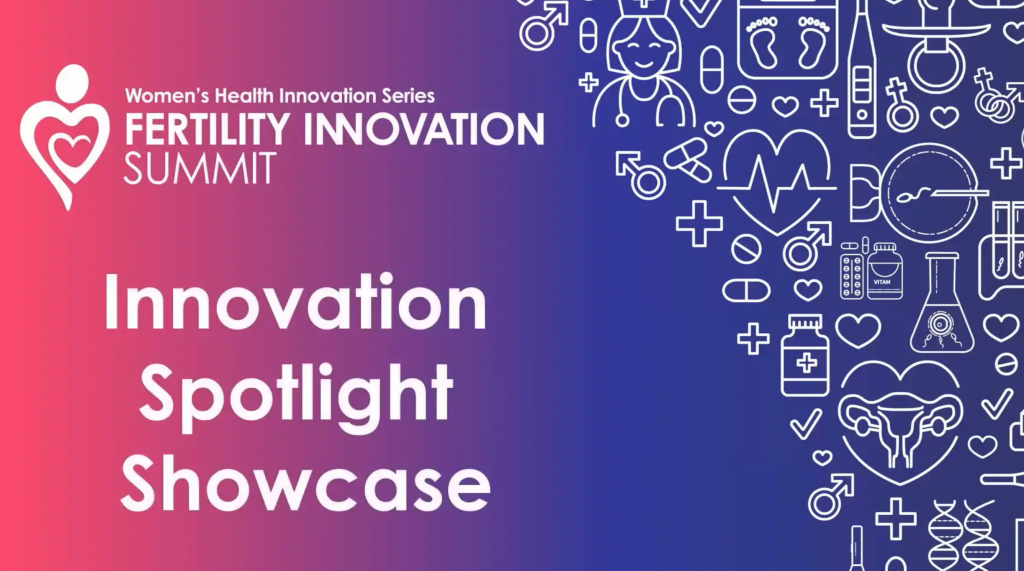 Women's health today is under-served from innovation and clinical science standpoints with outdated practices and lack of much-needed attention from key players including investors and insurers. It is imperative to develop the eco-system, shift mindsets and embrace a holistic, women-centered approach.
Today's Fertility Innovation Summit is the second installment of Women's Health Innovation Summit's Women's Health Innovation Series, which runs throughout 2021. Reproductive-health-supporting technologies and research advances are on the rise and today's event focused on how to harness such innovation's through partnerships, investment, and collaborations to empower women's understanding and control over their own reproductive health. The breadth of advancements in fertility will be explored from clinical research, to mental health challenges, to the role of technology and digitization to determine next steps for the continued growth of this industry.
As part of their Innovation Spotlight program Women's Health Innovation Summit opens every event with a showcase of new innovative solutions and companies so of course we don't want to miss the opportunity to introduce those selected to pitch to you today!
Finalist were selected by a selection commitee which included Adjuvent Capital, Avestria, Steel Sky Ventures, Rhia Ventures, and Octopus Ventures.
Leila is a Software-as-a-Medical Device (SaMD) for infertility diagnostics and individual therapeutic strategies. Based on clinical guidelines and its proprietary algorithm, the company is able to reduce time to diagnosis & therapy from 4-5 years to 2 months.
Powered by Quanovate, Mira is the FDA/CE registered and AI-infused IoT mobile health platform that provides accurate and personalized point-of-care health tracking and analysis, resulting in higher life quality for individuals and better clinical and economic healthcare outcomes globally.
The Fertility Circle is an app for anyone experiencing fertility issues to connect, support and empower people on their fertility journey.
Oova got started in 2016 as the first spinout company from the Institute for Next Generation Healthcare the Mount Sinai. The team gravitated towards women's healthcare, recognized a major gap within the fertility realm, and invented the first fertility translator, with lab-quality readings that accurately decode your hormones and give women personalized steps to get pregnant.
WOOM combines machine learning techniques with professional experience in technology and personal experience. The result are apps that allow women to better understand and know how their bodies work. WOOM covers every stage of women's reproductive health. and accompanies users with customized period and fertility calendars, as well as other tools supported by medical professionals, all the while prioritizing your emotional well-being.
Zergo develops nanotechnology-enabled sensors for the world's toughest problems to help users get answers about everything they've ever asked or wondered about fertility, health & wellness.