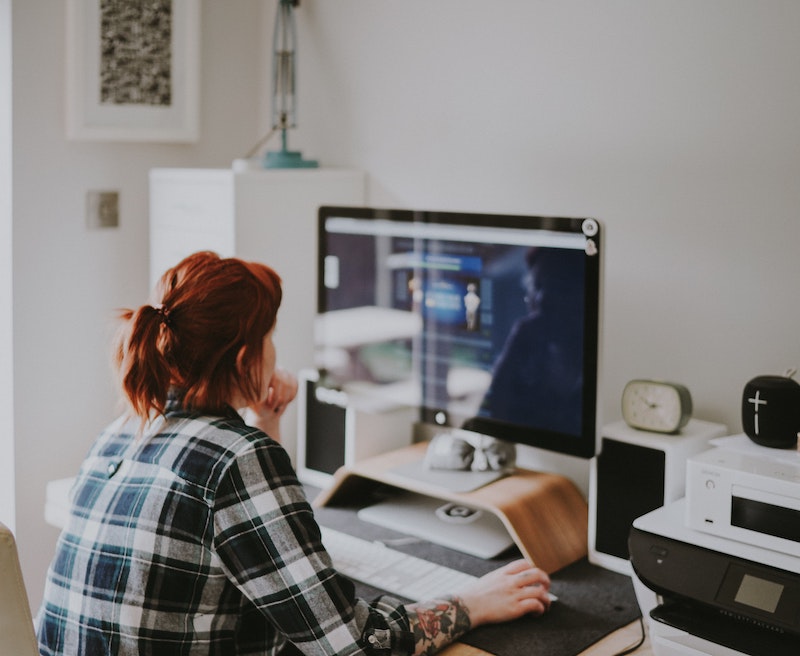 In times of COVID-19 in-person events may be cancelled, but that doesn't stop the femtech community, our #femtechfam, from getting together to network and continue building the future of women's health. Our events calendar is more busy than ever, and as every month, we want to help you get an overview of the many events and opportunities available. So…
Mark your calendar!
Oct 28 – Sex, Fertility & Contraception: What's Next?
Organizer: Women of Wearables / OCON Healthcare
"For our October webinar, we brought together five experts to discuss what's next for Sex, Fertility & Contraception. We will cover a wide range of topics, including the importance of opening a conversation about Sex, Fertility & Contraception and breaking taboos, fundraising and getting investment in sextech and femtech space, Innovative products and solutions that are disrupting female health tech space, how to tailor your marketing strategy when promoting sextech and female health products and services, how to launch a product in a highly regulated environment such as medtech and ow to include more men in conversations around sex, fertility and contraception and more."
Oct 28 – Overcoming Gender Bias when Fundraising
Organizer: Seedrs
"We'll be discussing the topic of gender bias in the world of fundraising. You'll learn about the importance of knowing your numbers to make bold yet realistic projections, how to get the right advice on valuation so you don't undersell yourself, how to make good connections to build your network and reach investors, what type of questions you should be prepared for as a female founder, and how to have confidence and the right mindset."
Oct 30 – Let's Talk About Sex
Organizers: In a Woman's Body / Menstrual Health Hub
"Female sexuality has been stigmatized and considered a taboo for many years. From 'In a Woman's Body' we believe that our sexuality deserves the opposite, to be celebrated. That is why we are bringing together in this unique event the visionary actors who are working to destigmatize female sexuality and empower women in their sexuality."
Nov 5 – The Most Important Trends in Women's Health
Organizer: Portfolia
"At Portfolia we are investing in the future of women's health, pioneering the next wave of FemTech. Join us for a roundtable of top doctors in women's health. They'll share what they're seeing and hearing from their patients and the latest on the startup ecosystem. Discover which areas of women's health are ripe for innovation and which new products are already experiencing rapid growth. With expert insights and strategic investment, women of all ages can create better health and wellness."
Nov 12 – Women Investing in Women
Organizer: Women of Wearables
"During this webinar, we will discuss what are angel investors looking for when investing in startups, particularly female-led businesses, what's the best approach to finding investors and pitching them, how can female-led businesses and underrepresented founders get more money they deserve from both angel and VC investors, how the angel investment landscape looks in the pandemic and post-pandemic world, and how to become an angel investor."
Nov 18 – FemTech Academy Accelerator Showcase
Organizer: TheGuild / FemTech Focus
"GUILD Academy – Femtech Edition participants will have the opportunity to pitch their ideas to Silicon Valley's leading investors at the virtual showcase."
Nov 19 – Women's Health Innovation Challenge Finale
Organizer: HITLAB
The goal of the Women's Health Tech Challenge is to invite innovators, entrepreneurs, and startups, as either individuals or teams, to propose novel concepts to fulfill or mitigate the unmet needs of women all over the world. The pitch finale takes place on Nov 19 and is free to attend.
Nov 20 – SxTech Conference 2020
Organizer: SxTech.eu
Where Tech marries Sex — Join us at the world's only SexTech conference. Attendees will have a chance to learn and interact with the tech-oriented pleasure toys, sustainable sexual health products, and AI Sex Robots. The leading experts will take the stage to debate on the current and future states of deep-technologies and their impacts on our social behaviour and norms.
Dec 1 – What Women Want: The Renaissance of Women's Health
Organizer: GIANT Health / COYA Partners
"2020 has been a year of many challenges, but also a year of innovation, solidarity and collaboration. Innovative and digital solutions have been key to addressing many of women's needs during these difficult times. But, there is still a lot of work to do. Our mission is to promote inclusiveness, change mindsets and overcome stigmas, and create an ecosystem that supports women's health innovation, discovery, partnership and growth. All to help improve women's lives. Jump in. The Renaissance of women's health is here."
Dec 7 – McKinsey's Annual Early Stage Investor Conference
Organizer: McKinsey
"McKinsey & Company is hosting the 4th Annual Early Stage Investor Conference (ESIC), the week of December 7th. ESIC 2020 will focus on early stage (seed – series A) bio/medtech, healthtech, fintech sustainability, and – for the first time – femtech ventures for an opportunity to pitch to the investors and others assembled."