Founder Q&A is an interview series showcasing founders of disruptive startups in the femtech and famtech ecosystem.
In today's Q&A, you'll hear from Carmi Medoff, Founder & CEO of Onsite Kids, a new new venture that develops and operates high quality child care centers for today's frontline families. She recently received the Founder Fellowship award from New York City Economic Development Corporation.  Previously, she led a nationwide Walmart rollout as Head of Member Operations at Even, a financial services startup dedicated to helping millions of hourly workers tackle income volatility, and then helped launch New York Times Parenting years later. Most recently, Carmi developed The Ultimate Playbook teacher training curriculum alongside Brookings Institute fellows, researchers, and practitioners. Carmi attended Duke University on a Benjamin N. Duke Scholarship and received her MBA from Harvard Business School.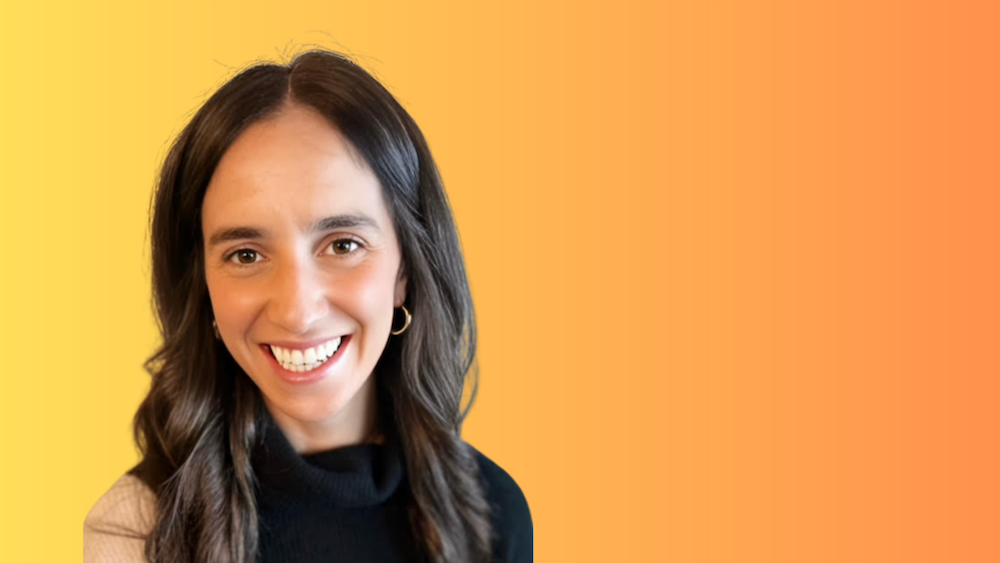 Can you tell us about what you're working on at Onsite Kids?
Onsite Kids develops modular early learning centers and provides child care services as a subsidized benefit for onsite employees.
Our solution targets medium to large workplaces in manufacturing, healthcare, hospitality, and retail warehousing/distribution. We're bypassing HQ, city centers, and salaried employees with freedom to work from home. Instead, Onsite Kids is delivering a service straight to frontline parents.
We are addressing the twin crises, the labor shortage and the child care crisis, which have created a massive business opportunity ($61.6B+ in early childhood education) and the chance to solve one of the nation's most pressing issues.
Where did the idea for Onsite Kids come from? What problem are you solving?
The idea came straight from the front page of the newspaper! Particularly during the pandemic, the story was everywhere: the labor shortage, the broken child care system, the poor parents trying to stay afloat. I know this parent and have been building products, services, and programs for their families since college.
Facts abound on the problem at hand for our target population – frontline parents:
The child care crisis is costing our country $122 billion annually in lost wages, productivity, and tax revenue – more than twice as much as it did in 2018.
There are 12.3 million children with parents in the workforce, but only 8.7 million licensed child care slots available. That's a 3.6 million-slot gap.
In over half of US states, the cost of childcare exceeds one year's worth of tuition and fees at a four-year public university.
64% of women leave their job before their first baby even arrives because the prospects of working while parenting are so bleak.
Working parents are begging for support, and yet, only 4% of companies offer onsite child care.
How did you get started in this industry? What's your background? And how far along are you in your startup journey?
At age 24, I jumped into my first startup role in entry-level customer service at Even Responsible Finance. My role morphed over two years into Head of Member Operations, just in time to lead the nationwide launch and rollout with Walmart. On my way out the door, I purchased my stock options and hoped for the best.
During my time at Harvard Business School, I helped launch New York Times Parenting and studied entrepreneurship in education. At Air, I built the operations infrastructure for the company to scale past $1M in ARR, ran recruitment for 25+ roles filled, and led business development for large enterprise customers such as Group Nine Media, NBCUniversal, Lemonade, and Freedom Financial Network. Most recently, I developed The Ultimate Playbook℠ teacher training curriculum alongside Brookings Institution fellows, researchers, and practitioners.
In 2022, Walmart acquired Even and my investment transformed into a six-figure check. With that, I leapt into Onsite Kids as a bootstrapped founder and rededicated myself to the hourly earning parent.
That being said, my commitment to Onsite Kids started long before the money appeared. For six months, I spent nights and weekends understanding this "broken marketplace." I conducted 150+ interviews with hourly earning parents, HR executives, early childhood education experts, care economy investors, etc.
What I heard repeatedly: Parents stressed by tuition & waitlists. Execs apprehensive about office space & liability. Educators frustrated with low pay & expectations. Investors doubtful of scalability.
After many calls, I found (and still find) employer-sponsorship the missing link for current child care infrastructure. Their participation offers a chance to unite stakeholders to help working parents.
What are you hoping to accomplish at Onsite Kids over the next year? And what's your longterm vision for the company?
The only thing that matters right now: securing our first employer contract and proving the concept in a nine-month time period. It is essential that we build the first center thoughtfully, responsibly, and with joyful early learning as our north star.
The long term vision: affordable, equity-centered, joyful child care centers across America. Public and private partners working together to solve key economic challenges inherent in child care.
Offering child care benefits will become table stakes for employers. Gender diversity will increase across industries and more women will regularly advance to leadership positions.
Early childhood educators, particularly women of color, will receive fair compensation and comprehensive benefits that recognize their invaluable contribution. Training and development opportunities will create pathways for upward mobility.
Simply: the future of care, reimagined.
What are your biggest challenges as a founder and for Onsite Kids?
As a founder: My surprising #1 challenge as a founder is gathering frequent, regular constructive feedback. Who knew the "yes and ghost" would be my worst enemy? I hear way too much false affirmation and really have to dig, beg, and pull teeth to learn and grow. To find my naysayers, I've really pushed myself to apply for as many accelerators, fellowships, competitions, and awards as I can.
For Onsite Kids: Early adopters are hard to find; even more so when the pilot is in the child care business. We are currently searching for our first employer partner and it's definitely a challenge to identify and engage leadership with decision making authority at these non-HQ, satellite workplaces we aim to serve.
We've got our pitch and pricing proposal all teed up and ready to test with employers. We know that we are asking for a bold commitment from business leaders, but we also believe there is ROI data to support the investment. Unfortunately, these HR and talent leaders are both extremely busy and afraid to be first-movers.
What trends in the healthcare innovation or women's health space are you following?
I'm inspired by friends and former classmates innovating in the women's health space. Two I'm beyond proud to highlight:
Seven Starling: Mothers are superheroes who deserve specialized mental healthcare. Seven Starling surrounds women with specialized therapy and group support.
Hey Jane: Our abortion rights are under a nationwide assault. The Hey Jane team is swimming upstream with confidence and creativity by providing safe and private at-home abortion care.