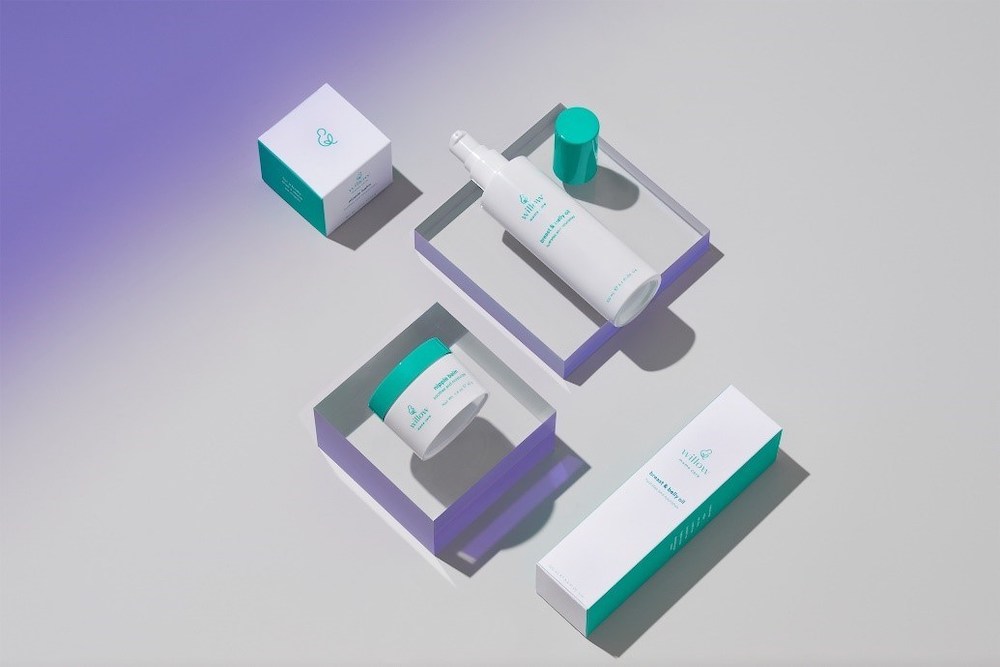 About a month ago Willow launched a new line of accessory bags and cases for its signature breast pumps. This week the company is back with yet another announcement and brand extension: Mama Care, a new postpartum skincare line featuring nipple balm and breast & belly oil. Both new products are now available on OneWillow.com.
Mama Care Nipple Balm is a "clean, ultra-moisturizing balm that soothes dry, sore, and cracked nipples. The Mama Care Nipple Balm delivers fast-acting relief powered by the Willow Comfort Complex to give nipples some TLC. It is mom's go-to pumping companion."
Mama Care Breast and Belly Oil is a "quick-drying oil that feels unbelievably indulgent as it hydrates and moisturizes dry skin. The Mama Care Breast and Belly Oil is liquid gold and your prenatal and postpartum answer for perpetually parched skin."
"There is thoughtfulness in every product we introduce to moms because we believe they deserve better. Mama Care is what was missing in moms' care routine. It is a first of its kind skincare line that offers mothers the same soothing love and care they give their babies, with performance ingredients they want for their skin," says Sarah O'Leary, Chief Commercial Officer of Willow. "The Willow Comfort Complex elevates the skincare line to put moms' unique skincare needs first while helping to ease the feeding and pumping journey."
Willow is on a mission to build solutions to mom's most meaningful problems and free moms to thrive during the postpartum period with an ecosystem of products. The Mama Care line rounds out its assortment of pumping accessories most requested by moms and recommended by lactation consultants.
"The best way for us at Willow to demand better for mom is to do better for mom," said O'Leary. "Our product portfolio consistently evolves to reflect what motherhood looks like and how society supports mothers. We create products that are important to her as a person as much as a mother."