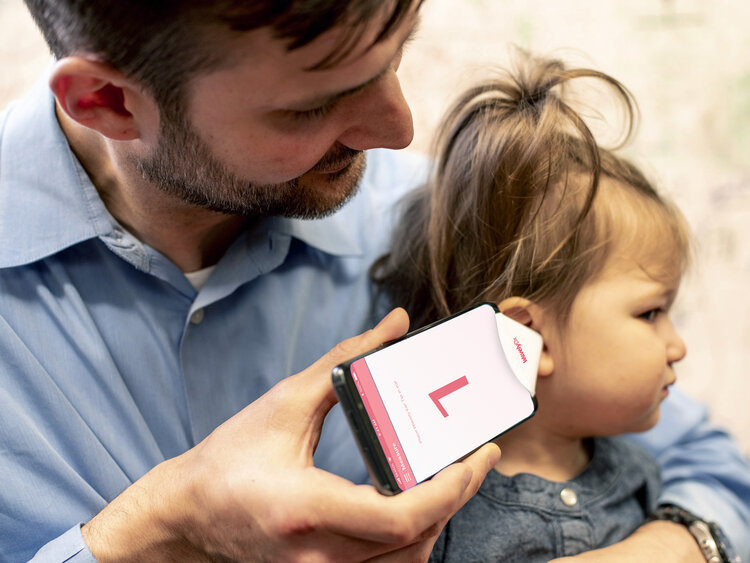 Seattle-based digital diagnostics company, Wavely Diagnostics, recently secured $1.35M in new funding, bringing its total funding to $6.35M. The company aims to develop an innovative digital diagnostics platform to improve pediatric care, with a particular focus on diagnosing and treating childhood ear infections. The latest funding will enable Wavely to accelerate the development of their platform and cater to the growing interest from healthcare systems and pediatric care providers.
Wavely Diagnostics plans to utilize the newly acquired funding to expedite the development of their digital diagnostics platform. The company aims to launch the platform publicly later this year, catering to the increasing demand for virtual care solutions. The funding round is led by Robin Hood Ventures, with participation from existing investors such as WRF Capital, Ambit Health Ventures, the WXR Fund, Wealthing, HealthTech Capital, and Princeton Alumni Angels.
Wavely's diagnostic app leverages the capabilities of smartphones, transforming them into acoustic tools capable of detecting fluid in a child's ear, a key indicator of ear infections. This non-invasive and painless process provides reliable results, empowering parents and healthcare providers to make informed decisions regarding treatment options. By offering an accessible alternative to urgent care or emergency room visits, Wavely aims to streamline pediatric care and enhance patient outcomes.
"We are at a critically exciting moment in Wavely's trajectory as we prepare for wide scale commercialization, meeting the significant interest from providers and payers across the U.S. who are ready to leverage Wavely's technology to expand their use of virtual care for pediatrics," said Arna Ionescu Stoll, CEO of Wavely Diagnostics. "This new funding gives us the runway to cement existing and new partnerships, ultimately bringing our transformative digital health solution to providers and parents faster."
Donna Cordner, Managing Director at Robin Hood Ventures, adds: "Wavely Diagnostics is at the forefront of leveraging the potential of digital health to revolutionize the field of pediatric diagnostics. We're proud to support their mission to deliver effective, accessible and simple-to-use pediatric diagnostic tools to every home in the U.S."
This funding announcement comes on the heels of a $1.8M Phase II Small Business Innovation Research (SBIR) grant award from the National Institute on Minority Health and Health Disparities in November of last year to leverage remote diagnostics to increase access to care and reduce health disparities in rural communities.