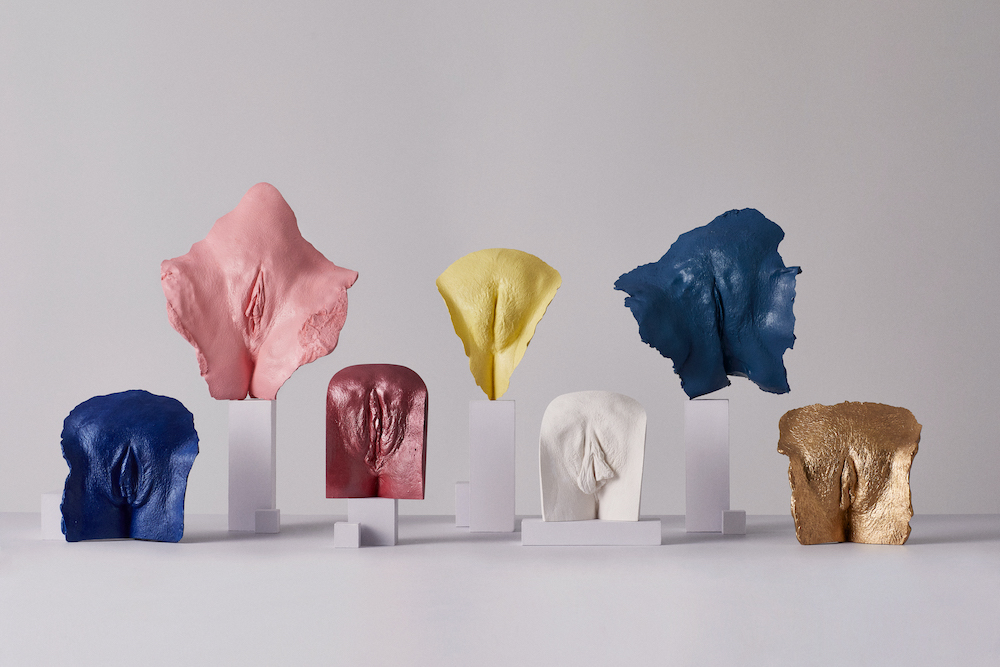 Period-care brand Callaly has launched "We Need to Talk About Vulvas", a new campaign to encourage #VulvaTalk and debunk "the myth of the perfect vulva", centering diverse, real life experiences of people with vulvas and providing new educational material for parents, educators and people with vulvas.
The campaign launches with research showing almost a third (29%) of people aged 16 to 35 have worried about whether their vulva was abnormal, while 40% of 16-24 year olds and 37% of 25-34 year olds wished they had a "neat, symmetrical shaped vulva".
In addition to this 22% of 16 to 24-year-olds and 15% of 25-34s have considered changing their vulva themselves, either by cutting or bleaching it, and 13% of 16-34 year olds are planning to have surgery on their vulva. More than half (55%) of 16-24s and 40% of 25-34s agreed there is too much pressure on people to have 'perfect' vulvas.
The #VulvaTalk campaign is fronted by 10 people with vulvas, who have shared how their lived experiences have affected their own feelings about their vulva. Our stories touch on gender transition, cultural stigma, sexual experiences, disability and a desire for labiaplasty (surgery to reduce the size of the labia). Each has cast their vulvas in plaster and are sharing images of these casts with the world through the campaign photography, shedding light on how diverse vulvas really are.
The #VulvaTalk campaign ambassadors spoke about how the role of pornography, inadequate sex education at school a narrow representation of vulvas influenced how they feel about their vulvas.
As a response to this, and research which shows a third of people would be reassured by a greater variety of images in the public realm, Callaly has launched the #VulvaTalk digital hub – filling a current void on the internet – which includes realistic, informative imagery capturing the true diversity of vulvas, expert opinion, reassuring real-life stories and guides, and a pledge to "call a vulva a vulva" while encouraging greater vulva visibility.
With almost half (46%) of 16 to 24-year-olds not confident they know exactly what a vulva is, Callaly knows there is a need to reach young people as early as possible. So, it has also created a range of free #VulvaTalk educational learning resources that parents and educators can download and use at home or in the classroom, to tackle the lack of visibility of a range of vulvas and with the aim of reducing unnecessary feelings of shame and anxiety.
Jody Elphick, Callaly's Vulva Diversity Campaigner, commented: "We knew this conversation was long overdue, but it wasn't until we got the results of our research back that we realised how serious the problem is. For such a high proportion of people to be walking around thinking there is something wrong with their perfectly healthy vulva is nothing short of a crisis. We hope this campaign will help dismantle the culture of shame and secrecy surrounding vulvas, spark frank conversations, and encourage improvements in the education system so that future generations can feel more confident in their own bodies – whatever shape, size or colour their vulva happens to be".