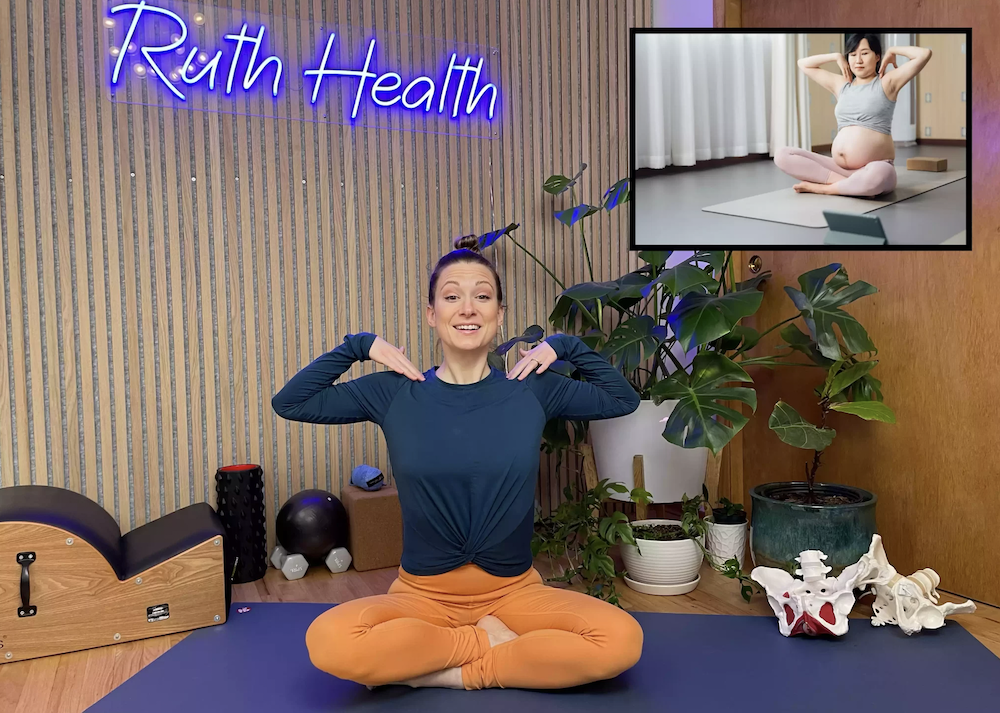 Maternal health company Ruth Health is on a mission to bring an outdated, historically inadequate system into the 21st century, while empowering the people who are birthing our next generations with empathy, education, and support. Its suite of remote patient services includes pelvic floor training, lactation counseling, C-section recovery resources, intimacy and sexual support, and exercises on demand, which are performed by certified and experienced providers for pregnant or recently pregnant women.
To expand its reach and accessibility, Ruth Health is now partnering with Babylist, the biggest vertical marketplace and commerce destination for baby, driving purchase decisions for more than 8 million people each year. Ruth Health is joining Babylist's newly launched "Offers and Freebies" Program. This means that starting today Babylist users who create a new registry receive a free pelvic floor, lactation or C-section consult and 20% off future care from Ruth Health. Notably the company is Babylist's exclusive maternal virtual care partner.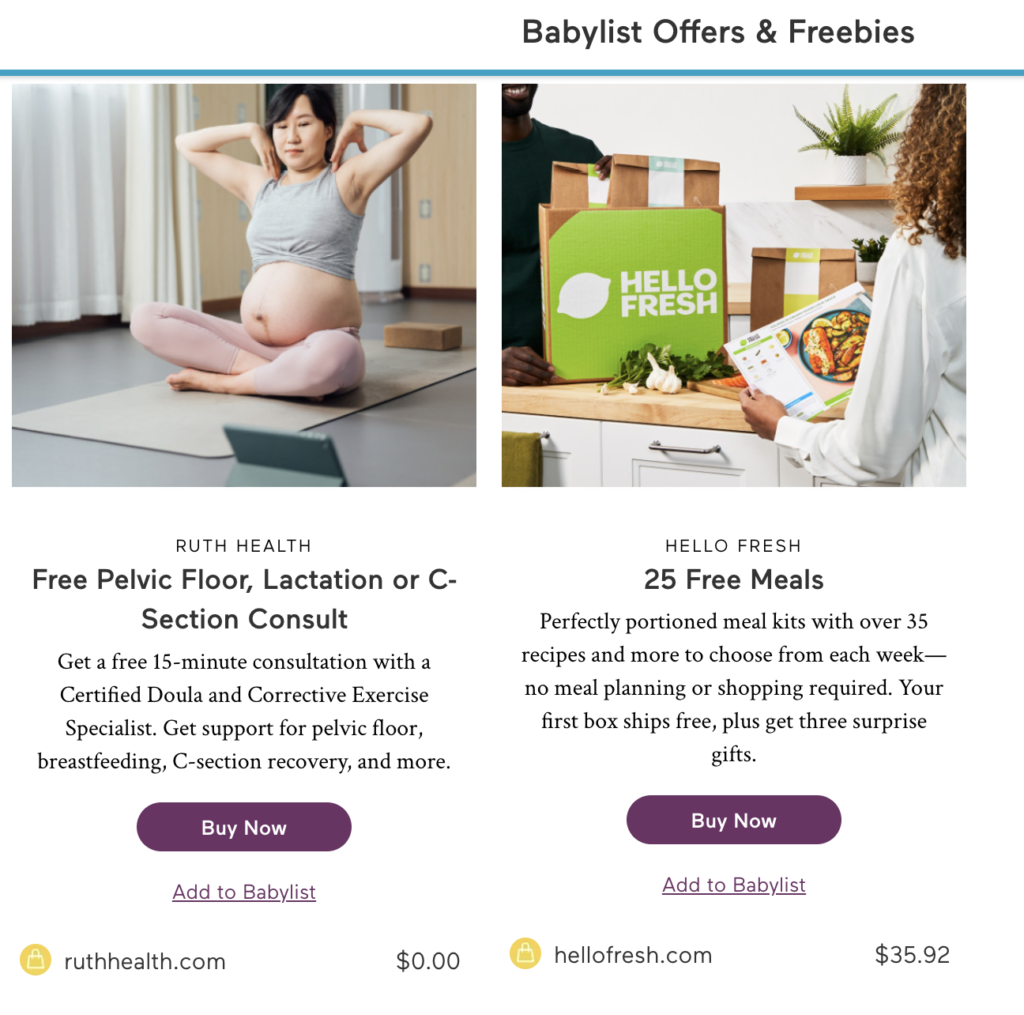 "Most growing families need to consider the finances and household budget as they prepare for a new baby. The current economy has made that even more important. Recognizing this, Babylist is helping growing families save money with offers and freebies. When someone creates a Babylist registry, they will receive curated virtual offers from leading brands that support expecting parents. This includes Babylist Health, BabyQuip, Cooper, Earlybird, Expectful, Factor, Hello Fresh, Hive Brands, Mixtiles, Ruth Health, and YUMI. In total, Babylist can save parents-to-be as much as $1,175, and Ruth Health's free offer is worth $75."
Alison Greenberg, Ruth Health Co-Founder & CEO shares: "With over 4 million registries and the largest American footprint in mother/baby gifting, Babylist is a dream partner for us at Ruth Health. As their exclusive maternal virtual care partner, we're grateful for this opportunity to redefine the baby shower around our essential care for mom—not just stuff for baby."
Kimberly McFerron, Ruth Health's Head of Birthwork adds: "From pregnancy to postpartum recovery, birth is a massive transformation. This process can be overshadowed by cute outfits and goods for baby, while mom's physical needs go largely unrecognized. We are thrilled to partner with Babylist to bring supportive, individualized care to the forefront! Gifting a mom the chance to feel stronger in her body, supported through physical transitions, and to heal is one of the best ways we can celebrate new life."
Ruth Health announced its $2.4M seed round led by Giant Ventures in May 2022 after graduating from Y-Combinator and UnitedHealthcare Accelerator Powered by Techstars. Their new partner Babylist seems to be taking quite an interest in the femtech space as of late and announced the acquisition of Expectful, a women's mental health company focused on pregnancy, earlier this year.