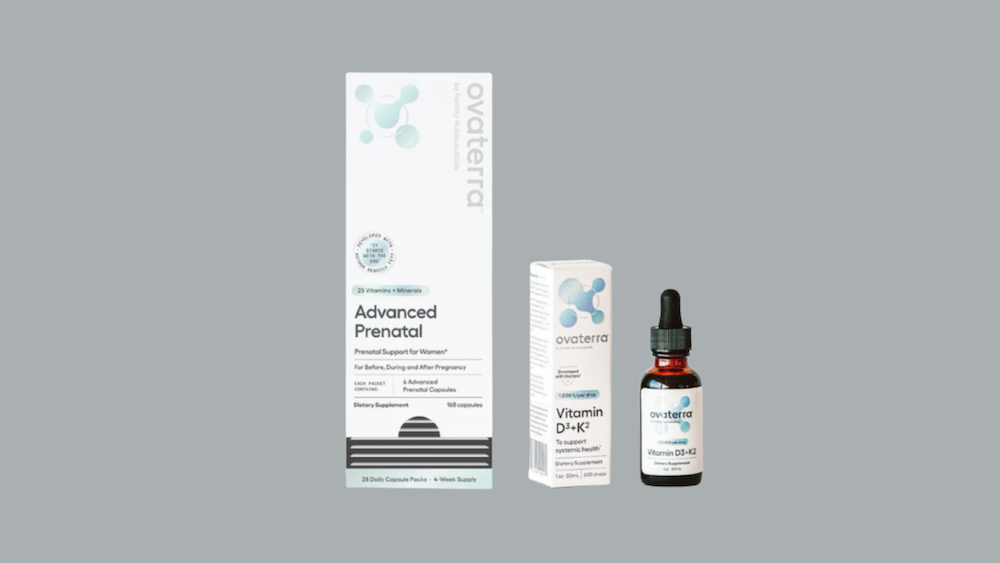 Ovaterra, a brand by Fertility Nutraceuticals, a woman-led, leading lifestyle reproductive health company, is adding two new prenatal supplements to its product portfolio: Advanced Prenatal and Advanced Prep 35-39.
The company's new prenatal supplements were developed in collaboration with Rebecca Fett, best-selling fertility author, whose books include It Starts with the Egg and Brain Health from Birth. Her background in molecular biology and biochemistry, as well as patent law, combined with her evidenced based research and her own fertility experience, was key in developing these unique prenatal vitamins. Fett and Ovaterra worked together to specifically formulate products designed to support women at an advanced reproductive age. 
Ovaterra Co-founder & CEO Jodi Neuhauser shares: "With her focus on evidence-based research and clinical studies, Rebecca has been an influential thought leader in our field for the last 5 years. Rebecca had been thinking about formulating her own line of supplements for a number of years, and we are honored that she chose to partner with us. Her evidence-based approach to supporting reproductive health is a perfect complement to what we do at Ovaterra."
She continues: "As a brand, we say quality is non-negotiable and knowledge is power – and we mean it. Guided by our team of scientists and medical professionals, and over 18 years of research, we are dedicated to developing the highest quality products and technology to help support women's reproductive health."
Ovaterra's scientific team is led by Dr. Norbert Gleicher MD, FACOG, FACS; Dr. David Barad MD, MS, FACOG; and Dr. Bruce Hollis Ph.D. Each product the company develops is done so alongside a leading researcher in the field. Products are triple tested and independently verified to ensure the potency and quality as part of product development. Ovaterra holds 10 patents for formulations and technology in the United States and Canada.
Both products are available now through select retailers, doctors, and fertility clinics. Retailers include myovaterra.com and Amazon.com, as well as specialty pharmacies. Select fertility clinics include The Center for Human Reproduction, Advanced Reproductive Center of Hawaii and Harley Street Fertility Clinic. The products are also available in the United Kingdom at Zen Pharmacy and the Harley Street Fertility Clinic.