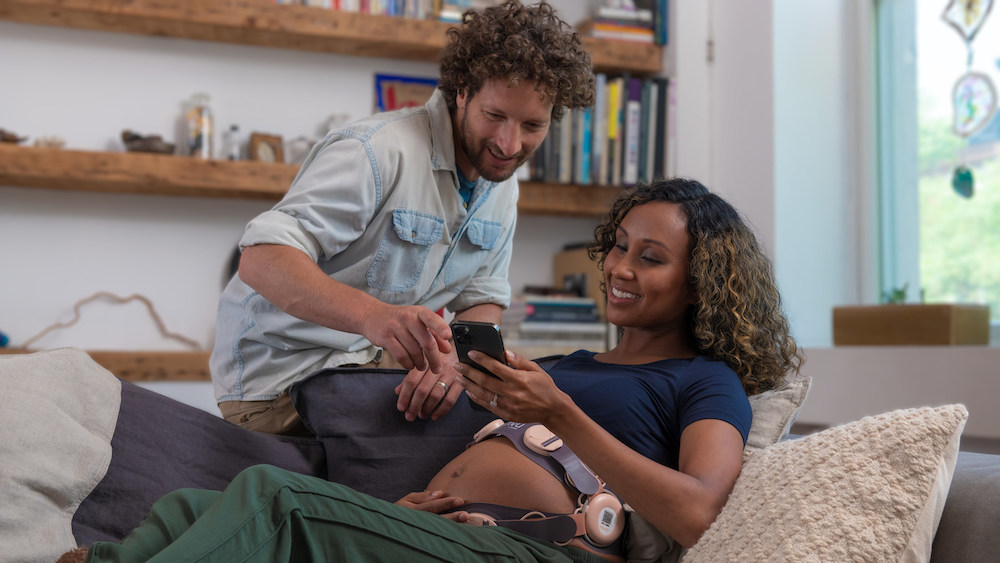 Nuvo, the company behind of INVU, an FDA-approved remote pregnancy monitoring platform, is partnering with Ouma Health, a maternity telehealth services company, to deliver an innovative joint solution that provides clinical excellence in maternity telehealth and FDA-cleared remote fetal surveillance technology. The joint solution is designed to address some of the biggest challenges in pregnancy care today, by enabling equitable access to care, improving preventative care delivery, and reducing high individual and system-level costs.
The joint solution is a "one-stop shop" for remote pregnancy care that includes:
Platform for remote patient monitoring (RPM) including FDA-cleared non-stress tests (NST), along with devices for diabetes and hypertension management
24/7/365 maternity telehealth clinical services available in all fifty US states, including access to maternal-fetal medicine specialists, midwives, perinatal nurse navigators, lactation consultants, and behavioral health specialists with expertise in perinatal mood disorders
"The innovative joint offering from Nuvo and Ouma addresses critical gaps in the pregnancy care journey while maintaining the highest levels of medical care and allowing patients access when and where they need it," said Kelly Londy, CEO of Nuvo Group. "We are happy to work with Ouma to give employers, health systems, and payers the ability to impact areas of pregnancy care that need it the most."
"An effective strategy aimed at improving maternity outcomes needs to include an early recognition system coupled with immediate access to expert care," said Sina Haeri, MD, MHSA, CEO and co-founder of Ouma. "By combining a market-ready RPM solution with world-class clinical services, we aim to deliver the clinical care in the comfort of the patient's home, saving the family unnecessary time commuting to appointments, absenteeism from work for routine visits, and most importantly, immediate access to expert care in case of clinical need for timely intervention."
More than half (54%) of counties in the United States offer very limited or no access to maternity care. Within these counties, more than 2.2 million women of child-bearing age live in full maternity care deserts – areas with no hospital offering obstetric care, no birthing center, or no obstetric provider.