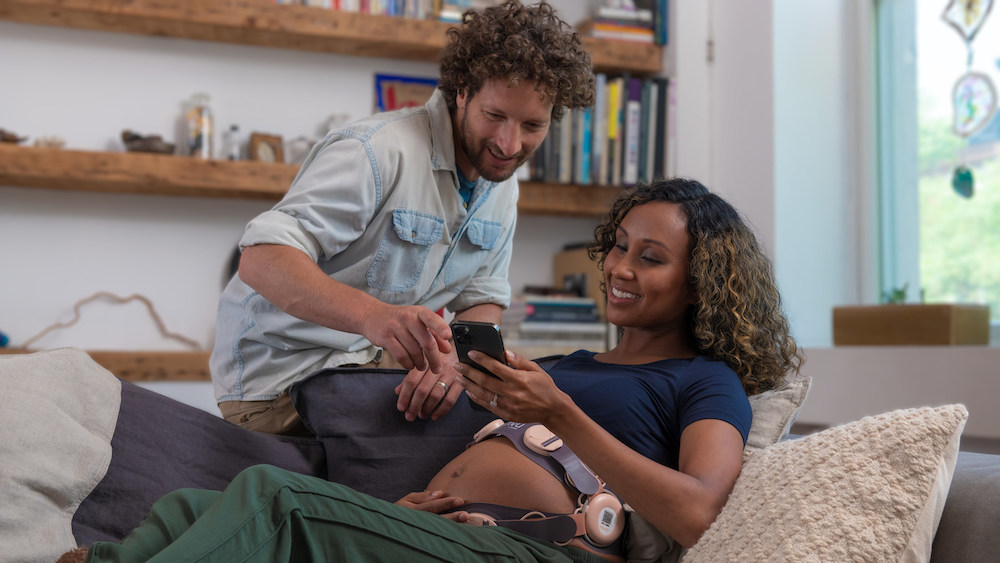 Israeli pregnancy care company, Nuvo Group, announced on Friday its decision to merge with LAMF Global Ventures Corp. I (LGVC), a publicly traded special purpose acquisition company (SPAC). The strategic move aims to take Nuvo public.
The impending transaction, which has secured unanimous approval from the boards of both companies, places Nuvo's pre-money equity valuation at $269 million. This could potentially surge to around $300 million should Nuvo hit a specified commercial target. Both companies anticipate wrapping up the deal by the first quarter of 2024. However, this hinges on gaining the necessary nods from the shareholders of both Nuvo and LAMF. Post-transaction, there's an expectation that the combined entity will make its debut on the Nasdaq.
Nuvo has developed INVU by Nuvo, an FDA-cleared, prescription-initiated, remote pregnancy monitoring platform that enables the delivery of remote non-stress tests ("NSTs") and maternal and fetal heart rate monitoring, helping expectant people adhere to their prescribed care plan. INVU has two FDA clearances and enables a connected care experience between expectant parents and the clinicians by shifting the point-of-care to the expectant mother, designed to enable access to high quality care from anywhere.
Kelly Londy, Nuvo Group Chief Executive Officer, stated: "Pregnancy care is seeing concerning trends in health outcomes, access to care, and cost of care delivery. We believe women's health and pregnancy care has seen far too little investment and innovation to address these concerning trends. Healthcare providers, patients and their loved ones deserve better and Nuvo has the potential to be a 'game-changer' in pregnancy journeys around the world. The Nuvo – LAMF partnership allows us to accelerate our plans to grow our solution and the impact we are having at a time when pregnant people and clinicians need it the most."
Simon Horsman, LAMF's Chief Executive Officer, adds: "LAMF is thrilled to have entered into this transaction with Nuvo following an extensive period of discussions with Nuvo's management team and shareholders. In this exciting partnership with Nuvo, we look forward to pursuing Nuvo's mandate of significantly improving prenatal care through at-home, remote monitoring of pregnancy as well as scaling the business globally. We expect to bring value to the combined public company through our extensive relationships in media, entertainment and healthcare."