Every Thursday we send out a curated newsletter on "all things femtech and women's health innovation". This is the latest edition. If you're interested in subscribing, you can do so at the bottom of this page.
Highlights
Conceive raises $3.7M in seed funding to expand its fertility platform.
Breastfeeding startup LatchAid raises £1M in seed funding to invest in Growth and R&D.
CBD and BIPOC founded CBD brand Lure Life raises $750K in seed runding.
Seed stage fund Emmeline Ventureslaunches with plans to invest in femtech, fintech and sustainability.
Thirty Madisonlaunches Facet, a new platform for skin health.
Visana Healthjoins Rosenman's ADAPT program to accelerate commercialization of its women's health offering.
Cycle care company Cora rebrands taking inspiration from the beauty category.
Mental health app Real raises $37M Series B.
Upcoming Events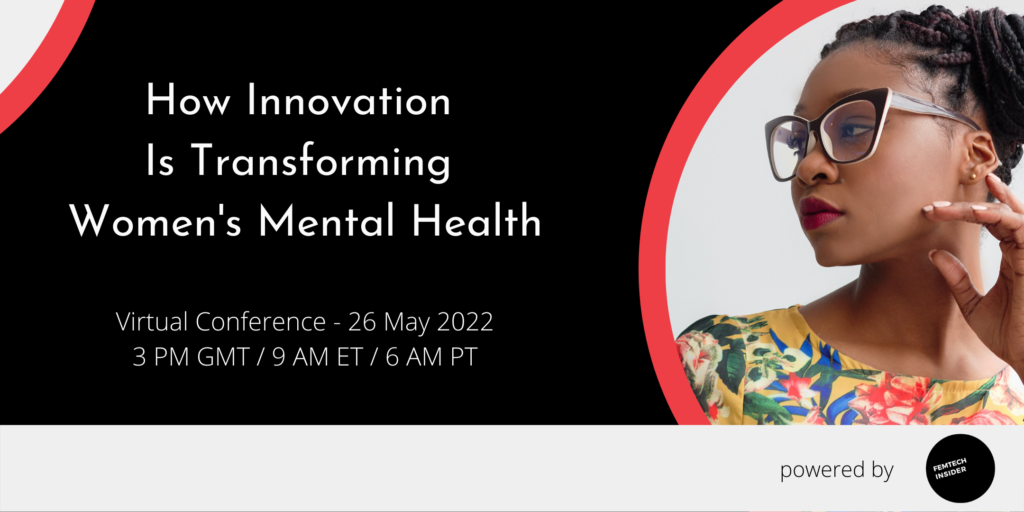 May 26, 2022, 3-7pm GMT: Virtual Conference – How Innovation Is Transforming Women's Mental Health
May is Mental Health Awareness Month and a time to raise awareness of those living with mental or behavioral health issues and to help reduce stigma so many experience. In this half-day conference we want to explore the intersection of women's mental health and innovation, invite researchers, entrepreneurs and investors to share their thoughts.
What we'll cover:
➡️ Digital Therapeutics & CBT
➡️ Vices x Mental Health: Psychedelics & CBD
➡️ Novel Mental Health Biomarkers
➡️ Precision Medicine meets Mental Health

Get your discounted ticket using the code earlybird, when signing up today! The conference is free to attend for our Inner Circle Members.
In the Know
Femtech Trendwatch: Celebrities' Impact on Health Outcomes, Women's Mental Health & Newsletters to Follow (Femtech Insider)
Sponsored: Tips to Increase Mental Focus and Productivity (Femtech Insider)
The Value of Investing in Women's Health (Nasdaq)
Aging reframed: Seeing aging as an opportunity in healthcare (McKinsey)
Menopause Apps and Telehealth Services Can Help Women Take Charge, but Proceed With Caution (Wall Street Journal)
Endometriosis: How advocacy, awareness and algorithms couls shorten the long wait for diagnosis and treatment (The Conversation)
Women still struggle to access VC funds. What needs to change? (Vogue Business)
How tech can help address the Black maternal health crisis (FastCompany)
The cost of authoritarianism on women's health (The Hill)
How new science is improving women's health (Israel21c)
UK women are facing 'longer than ever' waits for gynaecology services (Dazed)
Japan's women-led startups are making period cups and the pill a thing (Washington Post)
To Be Pro-Choice, You Must Have the Privilege of Having Choices (New York Times)
Who's Hiring?
Amboy Street Ventures is looking for an Analyst.
Aunt Flow is looking for a Sales Development Representative.
Babyscripts is hiring a Customer Success Associate.
Allbodies is looking for a Research and Copywriting Intern.
Dotlab is hiring a Software Engineer.
Visit the Femtech Insider Job Board to see more roles or to add your own!