Every Thursday we send out a curated newsletter on "all things femtech". This is the latest edition. If you're interested in subscribing, you can do so at the bottom of this page.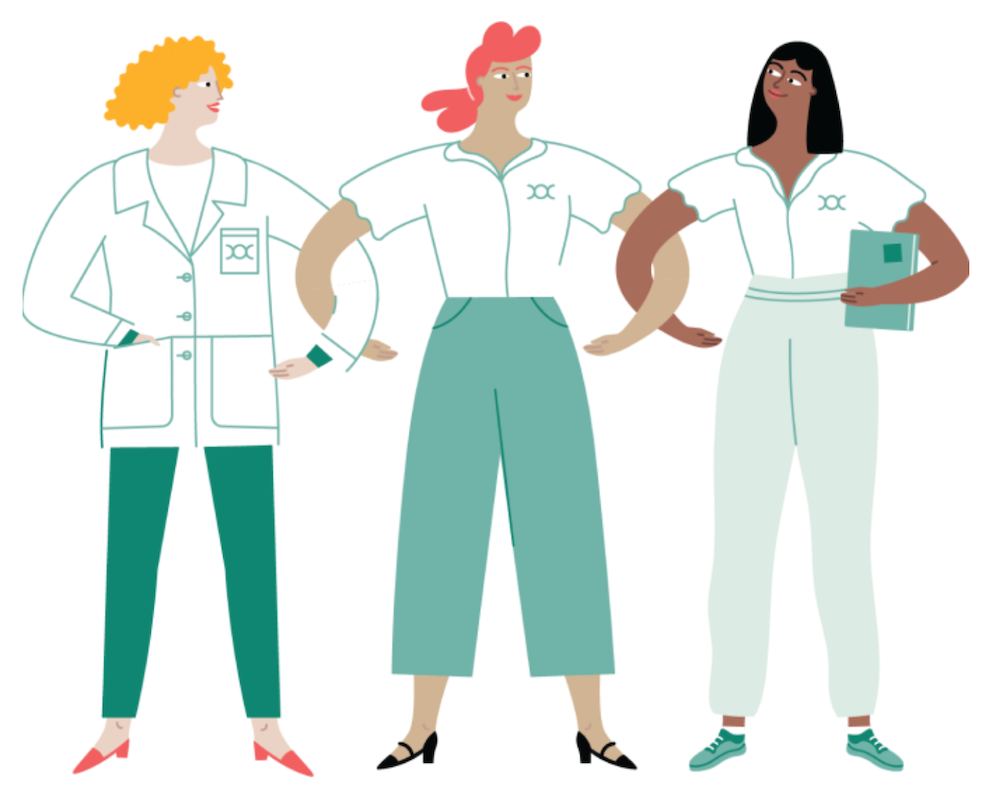 Highlights
Maven raises a $45M Series C; Scotland is on course to passing a groundbreaking "period poverty law"; Google develops AI to support doctors in detecting breast cancer in mammograms; Bausch Health launches a new dermatology telehealth business; MIT announces discovery of Halicin, the first antibiotic discovered with AI; An ongoing oestrogen shortage is affecting the UK; England will monitor players' menstrual cycles ahead of SheBelieves Cup in effort to improve physical performance; Amazon Care is now live for Seattle employees; US government quietly cuts funding for endometriosis research
Company Spotlight
It's been a while since the first birth control pill was approved by the FDA. 60 years to be exact. And if you think about it, there hasn't been much innovation in this space ever since. Lately, however, we've been noticing a small, but mighty group of startups with a mission to bring innovation to birth control. So today we want to introduce you to some of them.
YourChoice Therapeutics is revolutionizing birth control options for women and men by developing hormone-free contraceptives and bringing them to market. Their technology is the result of a decade of research at the University of California, Berkeley and has been published in numerous high-impact journals.

OUI is a vaginal capsule that after insertion rapidly dissolves and releases the formulation. It is targeted to provide effective birth control a minute after insertion and for up to 1 day without the use of any hormones.
Contraline is developing Adam, a long-lasting, reversible male contraceptive using advancements in hydrogel technology. It's like the IUD, for men.

OCON Healthcare develops, manufactures and commercialises innovative women's health products based on IUB™, its proprietary intrauterine platform. The platform, made of a super-elastic alloy Nitinol, is an ideal carrier for hormone-free contraception and intrauterine drugs.
In The Know
Report by Rhia Ventures: Hidden Figures – The Business Case for Reproductive Health (Femtech Insider)
Period Product Brand Ohne Takes Femtech to New Heights. Can Investors Do the Same? (Forbes)
Startup Tips with Ida Tin, Co-founder and CEO of Clue (Station F)
'There's a Stigma Associated with Caring for Your Own Children.': Why Mothers Are Leaving the Tech Industry (Guardian)
When Heavy Periods Disrupt a Teenager's Life (New York Times)
The Rise of the Winged Pink Unicorn (TechCrunch)
Low Retention and Unrepresentative Samples Prevalent among Large App-based Digital Health Studies (Mobi Health News)
'Vagina' is not a rude word: The Scientist Fighting to Empower Women One Word at a Time (Guardian)
I Didn't Expect Surrogacy Would Come with So Much Grief (Popsugar)
How Ruby Love's 'Period Pal' Is Helping to Debunk Taboos and Advance Femtech (The Drum)
Who's Hiring?
Elvie is hiring a PR & Communications Manager.
Woom is looking for a Front End Developer.
Clue is hiring a Senior Health Content Manager.
MyHealthTeams is looking to hire a Manager of Partnerships.
Mahmee is hiring an Enterprise Sales Associate.
Univfy is looking for a Fertility Counselor.
Want to see more jobs? Click here.