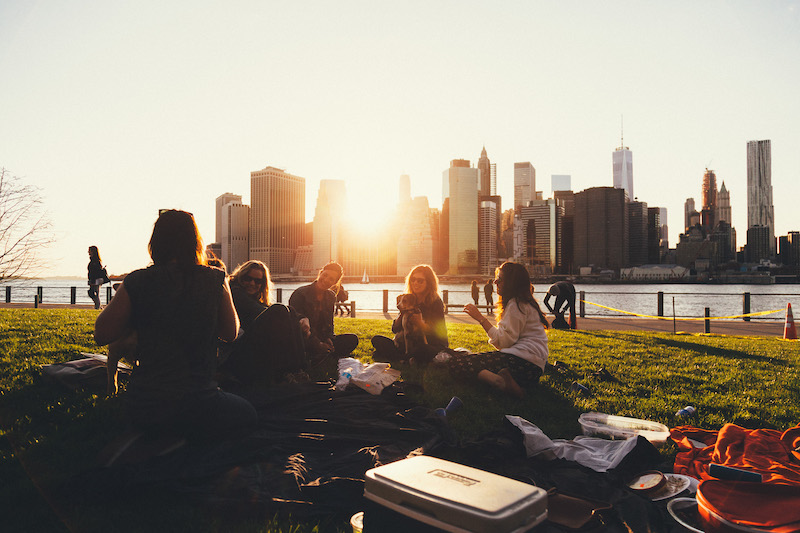 The femtech sector is on the rise and many companies in New York are looking for help in their mission to innovate women's health. And one of these companies could be looking for you right now! Whether you've been looking for a new role in femtech for a while or are just starting to think about a career move, finding a company and role, that's the right fit for you can be a rather daunting task.
But don't you worry: We're here to help! Check out our list of 8 New York-based femtech companies, that are hiring right now, below. Learn more about what they do and browse job openings. Your femtech dream job might only be a click away!
1. Athena Club
"Why are feminine care subscriptions so expensive?" was the question, that started it all. Athena Club's mission is to provide high-quality and affordable feminine hygiene products delivered directly to your doorstep. The company is growing rapidly and has raised 5$M in seed funding.
2. Celmatix
Celmatix is a personalized medicine company focused on fertility and women's health. Their technology-enabled products empower people, through better data, to improve their chances of conceiving. Powered by their novel research discoveries, their products help women make informed decisions about their fertility and provide doctors data-driven tools, that compliment their patient care.
3. Kindbody
Kindbody, a community of healthcare providers, fertility specialists, and women, who get it is on a mission to reinvent women's healthcare services starting with egg freezing and IVF. Kindbody is rapidly expanding nationally through acquisitions and de novo development. Kindbody is currently hiring a clinic team of all levels to ensure they create a top of the line patient experience, but is also hiring in the areas of sales, marketing, operations and engineering right now.
4. Lola
LOLA offers period and sexual wellness products made from 100& organic premium ingredients. LOLA makes it easy to customize an assortment of tampons and pads. Products are available as a subscription or à la carte. As part of their "LOLA Gives Back" initiative the company has donated over 1 million period care products to low-income, underserved women since 2015.
5. Maven Clinic
Maven is the virtual clinic dedicated to women's and family health and has been named one of the "10 Most Innovative Health Care Companies 2018" by Forbes. Maven's family benefits platform both advances women in the workplace and empowers every pathway to parenthood.
6. Unbound
Unbound is a rebellious sexual wellbeing company for women. The company sells body safe and affordable vibrators, lubricants, and accessories. Products are available individually or as a quarterly subscription.
7. Thinx
Thinx is a rapidly growing company that is disrupting the period, incontinence and reproductive health categories. The company sells period-proof underwear. They strive to create the most innovative period solutions, that empower people and sustain our planed while breaking taboos about menstruation and reproductive health.
8. Progyny
Progyny, is a best-in-class provider of fertility and family-building benefits. The company wants to improve outcomes, shorten time to pregnancy and reduce total fertility-related costs by providing a comprehensive, inclusive, effective value-based fertility benefit that combines clinical and emotional guidance and support, science, technology, and data. Progyny's mission is to make any member's dream of parenthood come true through a healthy, timely, and supported fertility and family building journey.
---
Want to see more jobs like this? Visit our Job Board or Subscribe to our Newsletter to get updates about new hot jobs directly to your inbox!
Think your company should be on a list like this? Get in touch with us!