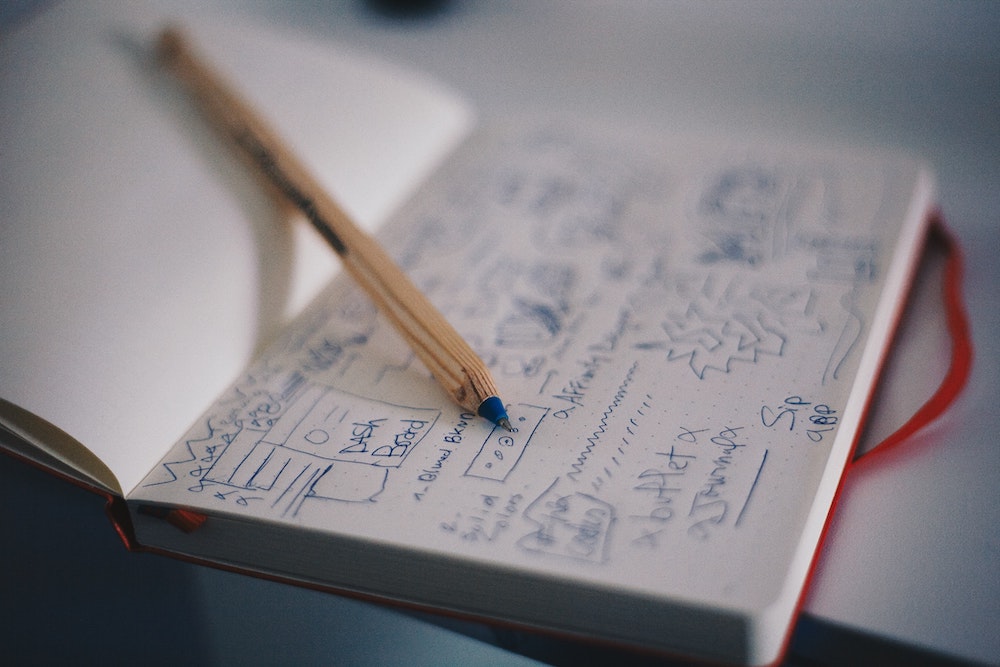 Every year McKinsey is hosting the its Annual Early Stage Investor Conference (ESIC). The 4th edition of ESIC 2020 takes place this week and McKinsey is expecting 300+ investors. As always the event is focused on early stage (seed – series A) ventures. This year, however, for the first time, there's a track dedicated entirely to femtech and 16 startups from the field of women's health innovation will take center stage. McKinsey's Alice Zheng, a long-time advocate for the femtech community both at McKinsey and beyond, was the driving force behind the initiative. She will be joined for opening remarks and discussions by Eli Weinberg (McKinsey), Maria Velissaris (Steelsky Ventures), Linda Streub (Avestria Ventures), Faz Bashi (Portfolia), Bipin Dalmia (Ferring), and Simon Holland (Merck).
Curious who's pitching tonight? Not registered? No worries! We got a list of the femtech startups who will present and if you're up for some networking, there's always the Femtech Happy Hour hosted by Avestria Ventures, which is open to all.
But now without further due: Meet the 16 femtech startups pitching tonight!
Lioness
Lioness lets you see your arousal and orgasm.

It sounds like a funny gimmick, but it's incredibly serious—and empowering—for millions of people who experience life changes like pregnancy, menopause, or becoming sexually-independent in adulthood. When they have questions, healthcare practitioners have few tools to help, and research labs aren't designed to help patients.

Lioness bridges the gap, bringing technology from cutting-edge labs in the form of a simple biofeedback device. Lioness won multiple Best of CES awards and Women's Health Innovation by Johnson & Johnson. Co-Founder Anna Lee is a Forbes 30U30.
USA
lioness.io
Rosy Wellness, Inc
Designed by doctors and psychologists for the 43% of women who have sexual problems and questions, Rosy is the first-of-its-kind platform offering women a holistic approach to sexual health and wellness. Rosy empowers women on their journey with personalized evidence-based interventions proven to improve sexual function as well as the technology to conveniently connect with experts in women's sexual health.
USA
meetrosy.com
FertilityIQ
FertilityIQ is an educational platform for all forms of family-building. FertilityIQ enjoys a global userbase of 1M+ hopeful families (with no marketing), a 94 NPS and is used by the world's largest companies in technology, law, management consulting, consumer finance and other verticals. FertilityIQ is a designated woman-owned business, is profitable and non-venture funded.
USA
fertilityiq.com
Oova, Inc.
Oova is the fertility translator that fully illuminates a woman's fertility, giving her the clearest steps to conception. Founded by doctors and backed by Mount Sinai Hospital, Oova's at-home urine test measures both luteinizing hormone and progesterone to inform a woman of her most fertile days and confirm that she ovulated this cycle. Oova's smartphone app interprets her results (within seconds and in the privacy of her home), revealing personalized action plans for her and sends her provider hormone measurements in real-time.
USA
oova.life
Univfy Inc.
Univfy applies AI/ML to enable providers to personalize counseling and offer value-based fertility care. The fertility market is projected to reach $32B by 2023. We expect to reach ~$200M ARR by 2024. We are fundraising to grow our global provider client base, bring cost-savings to payers and improve members' outcomes. We will leverage our platform to develop genomics products to further personalize fertility prognostics and therapeutics. Univfy has established a global IP portfolio with issued patents, HIPAA and GDPR compliance, and scalability from modeling diverse data from providers. Contact mylene.yao@univfy.com to partner with us.
USA
univfy.com
Babyscripts
Babyscripts is a digital health company focused on rethinking the delivery of pregnancy care through the use of internet of things technology to eliminate maternal death and complications; solving issues arising from the OB-GYN shortage, an outdated model for pregnancy care, and social determinants of health through the use of technology. Babyscripts supports virtual care management of pregnant and postpartum patients, collecting more than 20x the data typically captured at an in-office appointment. Through its digital point-of-care solution, Babyscripts links together patients, providers, payers, social workers and other stakeholders through their digital point-of-care solution to amplify their reach: improving access, driving better outcomes, increasing revenue, and improving patient satisfaction.
USA
getbabyscripts.com
Bilihome B.V.
10 percent of newborns need jaundice therapy to prevent neurological damage. For sixty hours newborns are placed naked and blinded under blue light phototherapy. With a smart wearable phototherapy device at its core, Bilihome will offer services to providers, that revolutionizes the patient care path towards natural handling of newborn jaundice. We aim for value-based care, changing from:
• isolating incubator care to baby-carrying
• expensive hospitalization to affordable stay at home
• unexpected readmission to safely guided care
Netherlands
bilihome.org
Bloomlife
Bloomlife is a women's health company solving the most significant yet underserved global challenges today in maternal health. We combine connected devices with data analytics to increase access to care, provide personalized feedback to moms, and help doctors earlier predict and manage pregnancy complications. At the center of our solution is a prenatal wearable that tracks critical health parameters of maternal and fetal health. By addressing modifiable risk factors, detecting abnormalities, and predicting adverse events Bloomlife aims to ensure every family gets a healthy start.
USA
bloomlife.com
Callaly
Callaly is a British period care B Corp that invented and manufactures the multi-patented Tampliner® – the first significant tampon innovation in 80 years – and recently awarded one of TIME's Best Inventions of 2020. Callaly was named one of Europe's Top Femtech startups by sifted (FT) and described as "revolutionising the multi-billion pound feminine care industry" by The Independent. Further clinical applications of drug delivery & sample collection are in development, the former of which received US & European patent grant in Q1 2020.
United Kingdom
calla.ly
Elidah
ELITONE®, by Elidah, tones weakened pelvic floor muscles for the 1 in 3 women with bladder leaks. The externally-placed technology is discreet, comfortable, and worn under clothing for 20 minutes, making treatment EASY. She receives Kegel contractions without the work. ELITONE® is FDA-cleared and clinically proven to reduce incontinence. The device is sold direct to consumers without a prescription on https://elitone.com, and soon on CVS.com.
USA
elidah.com
Elektra Health
Elektra Health is on a mission to smash the menopause taboo by empowering women with evidence-based care, education & community. We're an all-female team of physicians and consumer & health tech leaders building the #1 digital companion for the 50M women navigating menopause today. Elektra membership unlocks expert-led education, premium programming & a supportive community of peers. Members also receive access to personalized virtual care & treatment from board-certified providers. We've been featured in Forbes, Rock Health, TechCrunch & the Financial Times, and by Katie Couric.
USA
elektrahealth.com
Madorra
Madorra is developing devices to replace pharmaceuticals with better, safer solutions for enormous unmet needs of the growing aging population. Madorra's first product is a revolutionary, drug- and hormone-free device treatment for vaginal dryness. Our simple, easy-to-use, at-home device will empower 1.8 million breast cancer survivors ($2B market opportunity) and 42.7 million post-menopausal women ($49B TAM) to improve their sexual health and quality of life. Madorra's strong foundation of clinical evidence has already demonstrated compelling results and robust patient engagement. Further, Madorra's solid IP, recurring revenue, and de-risked regulatory path will lead to significant ROI. Our accomplished team is passionate about bringing this game-changing technology to market, and we look forward to ushering in a new era in women's health. We have a small bridge round open now, but space is going quickly. Please contact holly@madorra.com if you're interested in learning more.
USA
madorra.com
UE LifeSciences
UE LifeSciences is a post-revenue, fully-integrated FemTech company with leading product (iBreastExam) under full-scale commercialization. 2nd generation product US FDA cleared in July 2019. B2B sales through global-pharma & distribution partners. 350,000 women pre-screened, 1M scans sold, Publications in leading journals with 7,500 women enrolled in multiple investigator-led validation studies. ISO 13485, GMP certified, asset-light, high-quality & agile production facility. Growth plans with an exciting product pipeline and US based B2C market entry plans.
USA
uelifesciences.com
Feminade
Feminade is the first online concierge for women's hormone and reproductive health based on alternative medicine. We help women get to the root-cause of their symptoms through advanced at-home testing, Telehealth, holistic treatments, and education.
USA
feminade.com
Gals Bio Ltd
Preventive medicine, personalized nutrition, wellness monitoring and early detection is slowly becoming an integral part of our life with hundreds of billions of dollars spent each year. Presently available wearables and blood samples sent by mail only partially provide holistic, easy to use home monitoring. Gals Bio has been developing Tulipon, the new generation of disposable "internal wearables" that provides women's wellness and health monitoring based on biomarkers found in the monthly menses and in other vaginal secretions experienced by half of the world population.
Israel
galsbio.com
Sana Health Inc
Sana Health is a pain management company that has developed a non-drug approach to reducing chronic intractable pain and its accompanying co-morbidities. The approach includes a novel medical device and a subscription software platform that combine to balance the brains response to pain stimuli. The Company's initial clinical target is Fibromyalgia, a disorder characterized by wide spread musculoskeletal pain that affects over 10 million people in the US and costs over $100 Billion annually to treat. Clinical studies are currently underway that will lead to a denovo FDA clearance in Q2 and expected reimbursement in Q4 2021.
USA
sana.io