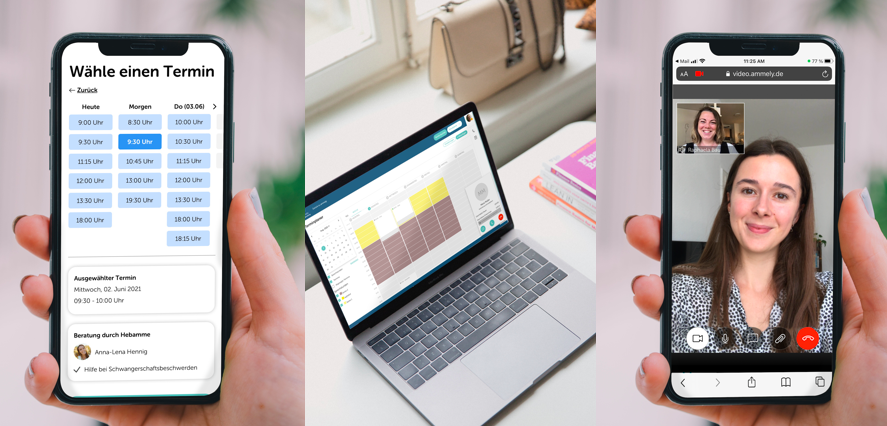 It's been around 1.5 years since Keleya first launched ammely, its midwife matching platform in cooperation with the German Midwife Association (Deutscher Hebammenverband e.V.) . Since then around a third of midwives in Germany have signed up.
Today the company, that recently announced its $3M Series A, is introducing a new feature on the platform: Telehealth. From now on parents-to-be can not only use ammely to find a midwife, but get support from them directly on the platform via midwife video consultations. This is a game-changer for around 30% of parents in Germany, who currently don't have access to a midwife and can now access better pregnancy and postpartum care via ammely. Reimbursement is also handled via the platform, which creates a frictionless experience for both midwives and users.
Commenting on the launch Keleya Co-founder & CEO Victoria Engelhardt shares: "Over the past few years it has become increasingly difficult for pregnant women in Germany to find a midwife to support them during pregnancy and the post-partum period. We want to change this and help women access midwife services no matter where they are. Since launching ammely we've paid close attention to the feedback from both our users, but also our partners at the German Midwife Association. Adding telehealth is the next logical step in the evolution of our platform."
Besides ammely, Keleya also offers a whole ecosystem of information, education and care for pregnancy and beyond through its signature app. Plans for next year include the addition of more services for the post-partum period.