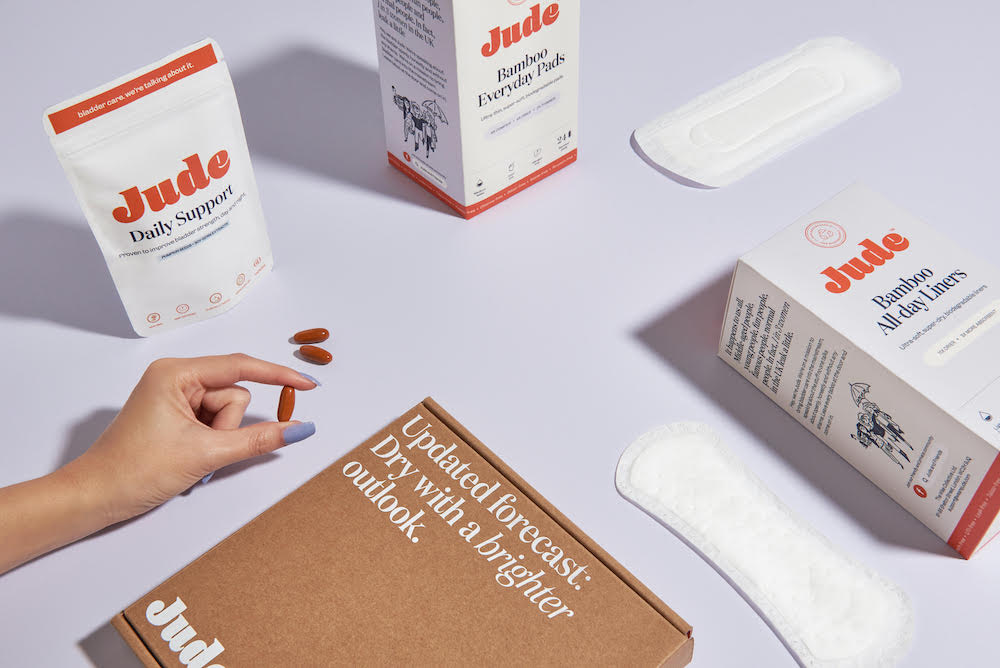 Jude is the UK-based bladder care company, catering to people in mid-life who desire an active and independent lifestyle. The company offers online and on-the-phone assessments, tailored medical essentials, and holistic treatment plans that include supplements, kegel exercise plans, and bladder retraining programs.
The startup has now raised a $4.24M seed round led by Eka VC, Joyance, Samos VC, and with grant funding from Innovate UK. This infusion of capital marks a significant milestone for the startup, which plans to use the fresh funds to expand its suite of services and enter the U.S. market.
Bladder health is an area that has long been neglected in healthcare, despite affecting a staggering 2.3 billion people worldwide. The market for incontinence alone is larger than those for diabetes, menopause, erectile dysfunction, and endometriosis combined. Jude's mission is to fill this gap by improving the entire clinical pathway for patients, from diagnosis and treatment to accessible services and medication.
Since its launch in January 2022, Jude has served 16,000 customers and has made significant contributions to the field. These include introducing a natural treatment for lower urinary tract issues that reduces incontinence, launching a support hotline, and collaborating with renowned medical institutions like Southampton University Hospital and the London Menopause Clinic.
The startup provides a holistic, digital subscription service based on personalized consultations delivered right to the customer's doorstep. Founder Peony Li herself suffered from chronic bladder issues. She shared: "Since launch, we've improved the lives of tens of thousands of people suffering from bladder issues with treatments and education tools. It's become clear throughout this time that beyond this, our customers need improved clinical pathways and reliable, accessible solutions. We know women's health suffers from chronic underfunding and a lack of research, there's little medication and not enough training for healthcare professionals in bladder health specifically. We want to make the entire journey – from symptom to solution – better for people with poor bladder health. This investment will be critical in us achieving this mission, and expanding our services to the US, where 75m people struggle with these issues. I'm incredibly happy to welcome Eka Ventures and Joyance – who are aligned on our healthcare mission – and to continue our partnership with Samos VC."
Camilla Dolan, Eka Ventures said: "We have been consistently impressed with Peony's vision and the deep appreciation she has for building out a brand underpinned by a strong and supportive community and understanding the needs of the consumer. The size of the commercial opportunity is enormous. There is currently no scaled player that provides a holistic solution to prevention, treatment and management of incontinence and prostate related issues or a scaled player focused on healthy ageing." 
Jude previously raised £2M in pre-seed funding in March 2022.