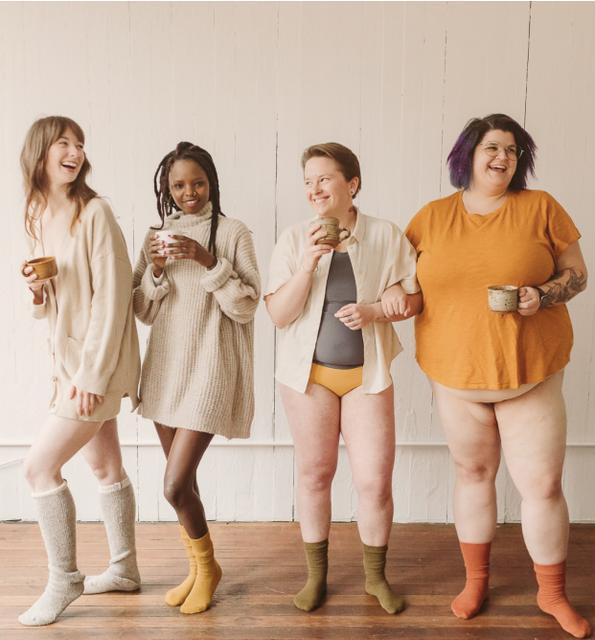 Canadian femtech startup joni has recently launched a crowdfunding campaign on FrontFundr to attract qualified investors who want to join the company on their mission to make sustainable and innovative period care accessible. This move comes after successfully proving market-fit with their biodegradable, organic bamboo pad last year, coupled with a one-for-one giveback business model.
Traditionally, early investment rounds are only accessible to accredited investors who meet high net-wealth criteria. Teaming up with FrontFundr means that for as little as $500, all retail investors can buy into joni and be part of a larger mission for period equity.
"joni was founded to make sustainable and innovative period care accessible and to open up conversations around menstruation," said co-founder Linda Biggs. joni is honoured to be in partnership with The51, a fund that invests in women to generate essential social change, and backed by early investors. "And it means so much to us to make investing in joni and our mission more accessible to everyone," said Biggs.
New investments through FrontFundr will support joni as they scale their growth by launching an innovative and sustainable line of reusable and disposable period care products in 2021. This expansion of products will support their mission for accessible period care and move femtech forward in Canada.
joni is a social enterprise that gives back through their one-for-one model to drive period equity forward in Canada where one in three young Canadians are unable to afford period care.
"We want to offer a variety of sustainable and safe period care products in order to support bodily agency for all people who menstruate to choose what is right for them," said co-founder Jayesh Vekariya, who designed a patent-pending quick-release period cup, which is especially helpful for those with limited hand mobility. The upcoming product line will also include tampons, extended-size pads, and in-house designed period underwear.
You can learn more about joni's Frontfundr campaign here.