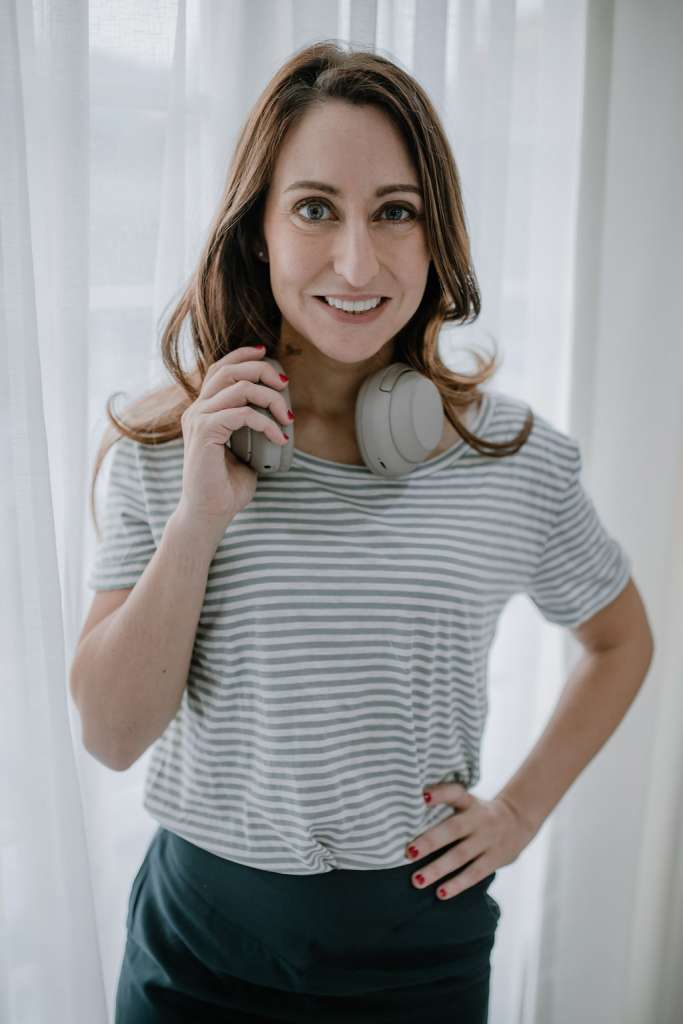 10 pm on yet another mid-pandemic Friday night. I'm at home and my head hurts after a long week. I'm still sitting at my desk. Staring at a bursting inbox as per usual. Procrastinating. Thinking. Pondering. And suddenly realizing that quietly and completely unnoticed Femtech Insider turned 1 a couple of weeks ago. It's crazy how time flies and even crazier to think about everything that has happened since the inception of this platform.
One year of Femtech Insider… A moment to take a step back, look at the journey so far and reflect. Where have we come from? Where are we going? Are we serving our community in the right ways? Are we true to our mission? And most importantly: What does one actually write in a one-year-old's birthday card? Well. At least Google has the answer to one of these questions…
"You're growing up fast! It wasn't long ago that you were learning to crawl. Now look at you go."
You may not know this, but when I sent out the first Femtech Insider newsletter I was sitting in a coworking space in Northern Thailand. I didn't have a business plan or grand scheme. I just wanted to solve my own problem. I'd been following the rise of femtech for a while and was frustrated that there was no well-curated source for all things femtech and women's health innovation. So I set out to create one.
Our first newsletter had an audience of exactly 2. Luckily since these humble beginnings our audience has grown quite a bit! Our newsletter has come to you from Thailand, Vietnam, Cambodia, Indonesia, Singapore and finally Austria, where I am today. It's been quite a ride. Intense. (#covid19 #internationalrelocation #entrepreneurship #life) But it's also been a year of incredible growth. Of creating and iterating. Learning and unlearning. Not just for Femtech Insider as a platform and business, but also for me as a human and entrepreneur. 
From day 1 our mission has been to serve those innovating in women's health and as a team we continue to learn more about how to best achieve this every day. "Aim for better, never best", the VP of Product at a company I once worked for kept telling us PMs. And somehow this stuck with me and still guides me in the work I do. Perfection takes time. Aim for a little better every day. I've spoken to hundreds of founders, investors, researchers, healthcare professionals and other humans making a difference in the world of women's health over the past year and I learn more every day. We may not have an official process for this, not run a full-fledged product organization, but a lot of what Femtech Insider is today has been co-created by our community as we've created, adapted, evaluated and scaled our offering to serve our growing audience.
"Which femtech maternal health companies do you know?" Check out our database.
"I'm looking for a job in femtech." Seen our job board?
"How can I find investors?" Had a look at our investor database? Heard of our featured funder series? Applied for Investor Office Hours?
"My team wants to learn about femtech." Maybe one of our webinars can help?
"Can I pick your brain?" Sure. Book a consultation.
"How can I get PR for our startup?" Seen our recent AMA?
You get the gist. Listen. Create. Iterate. Our backlog is long, our vision large and bold. And over the next years we'll continue to grow. On our own time. But always together with you.
"Don't grow up too fast because aging can be bad for your health."
Every month I have that one moment when I think we're not doing enough, that we're not growing fast enough, that everything is… well… a big-ass dumpster fire. Hashtag startup life. 😉 But then I remember all the feedback, all the support and all the stories of people connecting and collaborating because of our work. Startups have found investors. Investors have found deal flow. Companies have found employees. Readers have become acquaintances, business partners and friends. (And I should know: I myself have met Janine, the co-founder of my second company PERLA Health, because of the work we do at Femtech Insider.)
As always in tech the temptation to scale fast is big. It's easy to get excited about big numbers, but what's even more important is value creation and authenticity. When communities grow too fast, they often break. Go fast and break things? Nah. We're a zebra company and proud of that. And just like I urge all femtech startups to take a patient centric approach, I remind myself to put this community first and to be the servant leader I strive to be. (TED talk over. :D)
That being said, in the next couple of weeks we'll be launching a few exciting new features and projects and I can't wait to share more with you! But for today, since it's our birthday, I'll make one wish and that is for you to fill out our first ever Femtech Insider community survey. Your feedback will help us to build the best possible platform to serve you and I'm personally really excited to get to know you all a little better!
-> Femtech Insider Community Survey 2020 <-
"One year down and many, many, many more to go."
One year. One crazy, busy, incredible, challenging, beautiful year. I want to take this opportunity today to thank each and everyone of you, who has been on this journey with me. It has been an honor to serve this community of innovators. You all have been my inspiration and motivation as I curate our weekly brief and get to share your stories of visionary thought, determination and success with the world.
Together we've achieved a lot. And the best part is that I know we're only getting started. My personal and professional journey will continue in London soon and I hope you'll join me as I figure out how to conquer the island in the name of femtech! 😀
Ready for year 2? I sure am! Bring. It. On.
Thanks for everything, #femtechfam!
Kathrin