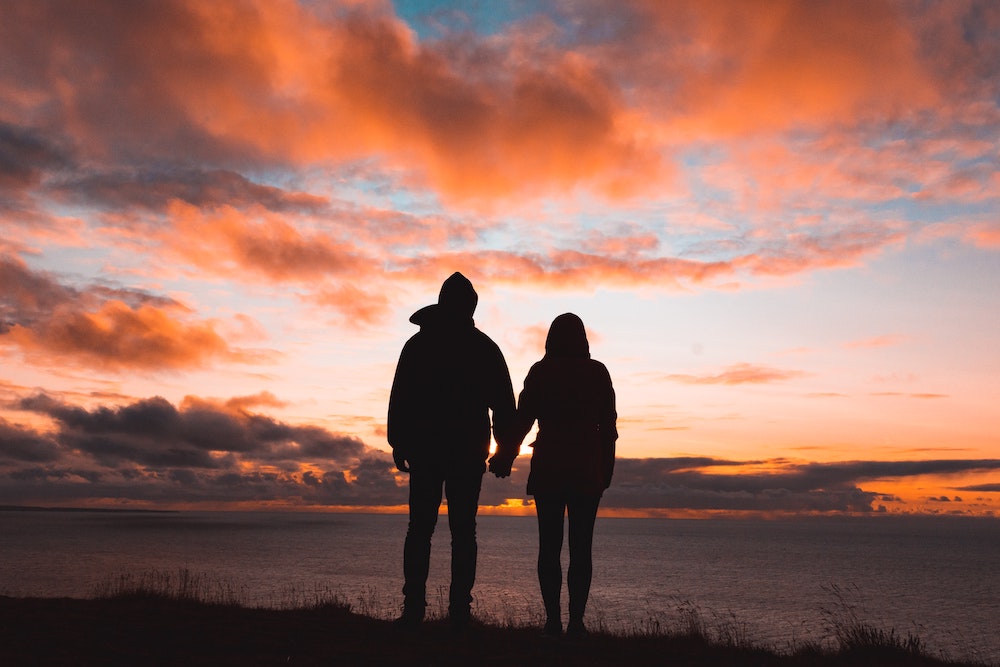 Today, October 15, is Pregnancy and Infant Loss Remembrance Day and although miscarriage, stillbirth, SIDS, ectopic pregnancy or newborn death are rather common, there is still a lot of stigma attached to pregnancy loss. For centuries social and cultural norms have led to a tabooisation of the experience and many parents having to come to terms with loss without any support.
In the UK for example, the NHS mentions that, among women who are aware they're pregnant, an estimated 1 in 8 pregnancies will end in miscarriage. That's 12.5% of known pregnancies, with the actual number of miscarriages being higher, as many women who have an early miscarriage often don't realize they had been pregnant. A recent study by Imperial College London and KU Leuven, which was the largest ever to focus on researching the psychological impact of early-stage pregnancy loss, has shown that 1 in 6 women who have a miscarriage or ectopic pregnancy experience long-term post-traumatic stress.
The reality beyond the numbers is that we often don't know that our friend or colleague is going through this experience, as it is not an easy topic to discuss. However, it's important to be aware that, no matter the nature of the loss and the moment when it happens, its effects can be profound, making it difficult to handle personal and professional life aspects during this period of grief.
To contribute to destigmatization of pregnancy and infant loss and ensure affected employees receive the support they need, Flo Health, the company behind period tracking app Flo, is taking a stand today and announced a new Pregnancy Loss Policy. Those affected are entitled to two weeks of leave at full pay (self-certified), paid time off to attend appointments or accompany their partner, and flexible work arrangements such as phased return to work, more breaks or reducing hours on a temporary basis. The policy will support all employees who face the loss of a pregnancy, whether it happens directly to them, their partner, or their baby's surrogate mother.
Dr. Claudia Pastides, Medical Advisor at Flo shares: "Flo is deeply committed to breaking the stigma and taboos that too often surround women's health, and pregnancy loss is definitely one of the issues worth our closest attention, as it can deeply affect the health and wellbeing of anyone who faces it."
The past 18 months living and working during a pandemic have led many employees to rethink their priorities when it comes to benefits, which has also to changes at many companies when it comes to benefits strategies and policies. Many are now shifting focus and paying even more attention to employee mental health and wellbeing instead of simply offering the usual 'startup perks". "The employee value proposition is maturing beyond ping-pong tables and snacks in the office. We have to recognize that people have lives outside of work and our benefits design needs to reflect this", said Ann Roberts, Chief People Officer at Flo.
Just a couple of months ago Flo rolled out a generous parental leave policy across all its offices in London, Amsterdam, Minsk, Vilnius, and San Francisco granting 6 months of fully paid parental leave to all of its employees.
Asked about the new Pregnancy Loss Policy Ann shares: "Pregnancy loss can be an incredibly painful and traumatic event that has a lasting physical, mental and emotional impact on those experiencing it, and their families. Although the number of women experiencing miscarriages is significant, still too few receive the support they need in the workplace. Expanding Flo's parental leave policies by adding the Pregnancy Loss Policy, we are doing our bit to further support our employees, while also hoping this contributes to broadening the general conversation about women's health in the workplace."