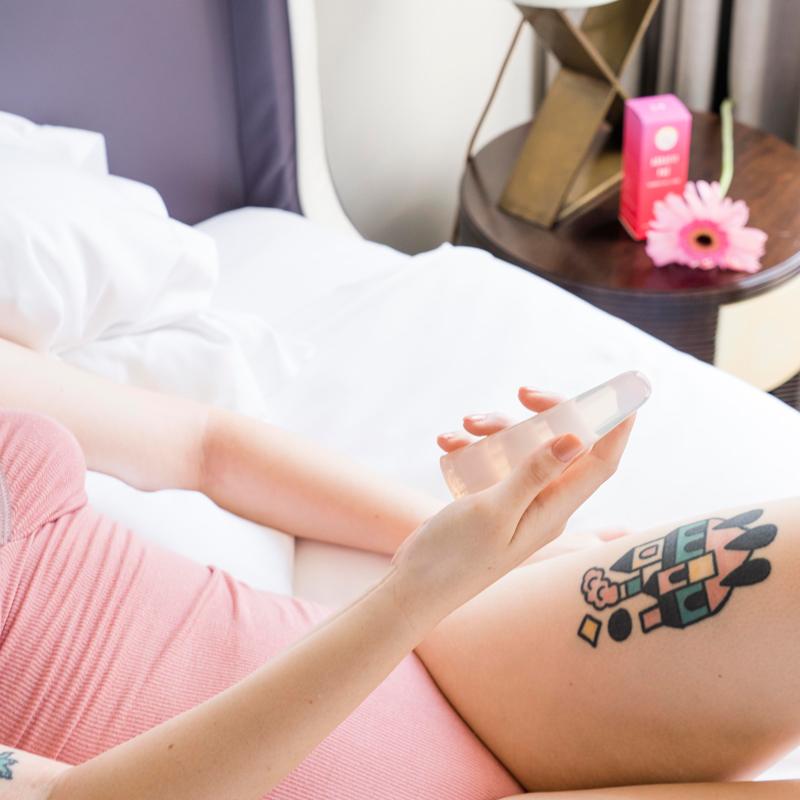 Israeli sexual wellness startup Aquafit Intimate develops products and services that support women, who experience vaginal pain related to sexual health. A couple of days ago the company kicked off sales in the EU and is now serving women across 10 countries.
Aquafit Intimate was founded in 2017 by Rebecca Sternberg, Varda Messer and Vered Italiano and has developed a patented line of intimate gel stick products that combine vaginal muscle training with pH balance and active agent delivery to deep vaginal tissue. The goal is to make sexual wellness self-care accessible to women, who experience painful sex. Aquafit brings together advanced hydrogels, natural ingredients, usability and design to enable pain-free intimacy.
According to research by the company 2 in 5 Up to 40% of women across all ages experience vaginal pain related to sexual health at some point in their lives. Young women may suffer from involuntary muscle contractions also known as vaginismus. Women in their bloom may use Aquafit's products for postnatal and post breastfeeding recovery and women in their prime going through menopause can address symptoms such as vaginal dryness, pH imbalance and  loss of elasticity as a result of estrogen depletion. Aquafit also helps women in recovery, who have undergone gynecological surgeries or treatments that block estrogen and impact sexual wellness. The Intimate Gel Sticks are available in three sizes. In May 2021 Aquafit won Procter & Gamble's Innovation Award for its products.
Because few women talk about it, Aquafit has also developed an educational offering, to start a conversation. A bot for sexual health allows women to self assess and monitor their sexual wellness through self reporting and behavioral insights in minutes. So far the Aquafit has raised $650K through government grants and from women's health impact fund The Case for Her. The company plans to raise another round in 2022 to accelerate commercialization and growth.