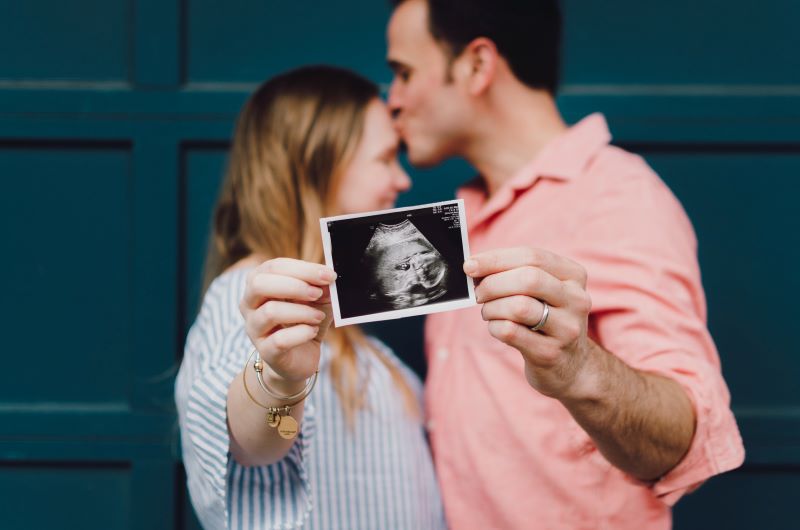 As we learned in last week's interview with Leoni Runge from Zaya, many early-stage femtech founders are making lots of progress despite the COVID-19 crisis. Today's interview partner Tony Chen, the founder and CEO of Fertifa, a UK-based startup in the fertility space is no exception.
Fertifa stands for Fertility for All and Tony Chen started the company after experiencing fertility struggles and a miscarriage first-hand together with his wife. The startup helps companies in the UK to offer fertility benefits to their employees and just recently launched their services to a (virtual) room full of HR professionals. Ever since they've been signing up their first B2B clients despite the crisis and are looking to significantly grow their customer base over the upcoming months.
In our interview we spoke about Fertifa, benefits and fundraising in times of COVID-19.
Can you tell us a little more about Fertifa? Why did you start to work on this project and since when has your company been around?
Fertifa represents Fertility-For-All, and it's our mission to make this happen. Every employee, regardless of age, gender, sexual orientation and marital status, should have access to affordable, bespoke and flexible fertility benefits at their workplace.
We are a group of healthcare professionals, employee benefits experts and fertility specialists that deliver the right fertility benefits program to corporate of all sizes, at the right time.
After going through an unpleasant miscarriage journey with my wife, I realised that there was little in the way of support available – and it's evident that there's a huge gap in the current market. Despite a strong demand, fertility in the workplace more or less, is still a taboo subject. I started to collaborate with global fertility peers and explored various options before I founded Fertifa in August 2019.
Why should employers offer fertility benefits? What is the business impact?
1 in 6 couples in the UK – or 3.5 million people – have fertility challenges and nearly 70,000 IVF treatment cycles are carried out each year in the UK. Data shows that 1 in 4 women experience miscarriage, 80% of single women suffer from fertility decline simply because they are still to find the right partner and 30% of all fertility problems are due to male factor infertility. 100% of the LGBTQ group planning to start a family need help to do so.
The significant number of employees impacted by fertility issues is a major challenge for employers. And yet it remains a taboo subject. Unfortunately, employee assistance programmes and private healthcare do not provide an affordable, or accessible solution. What's more, employees facing fertility challenges typically suffer from a huge burden of emotional, physical and financial stress. 90% suffer some level of depression whereas 43% feel suicidal, according to Fertility Network UK. For some, treatment costs can equal the deposit on a house.
Proactively addressing fertility challenges with employees and providing a solution for them has many benefits for organisations. Commercially, companies save money and become more efficient. They become a workplace that future employees proactively seek out. Re-recruitment decreases, absenteeism falls, and the productivity of happy and healthy employees increases. Offering guidance on fertility challenges, which often disproportionately impact women in the workplace, also proactively supports Corporate Social Responsibility and regulatory frameworks around gender balance and diversity and inclusion. Lastly, companies with a fertility policy find they are more easily able to support a positive corporate wellbeing culture which is truly HR focussed.
You are in touch with HR professionals on a daily basis. Has the COVID-19 crisis impacted the HR industry and your business?
It's difficult to know exactly how employee benefits and HR budgets and programmes will be affected in the longer term. However, there are some concrete steps that managers can take now. Many of the HR and benefits professionals we work with are telling us that this is a good opportunity to challenge whether existing practices are fit for purpose and whether small changes could begin to be implemented over a phased period to better support employees now and in the future.
As an employee benefits provider and digital clinic, we've been receiving a lot of requests from our clients during this period. From our platform education material and telehealth appointments, to testing kits and drug deliveries, access to a remote healthcare service enables employees to get what they need, from the safety and comfort of their own homes. We believe that these solutions will continue to be valued long after we return to our offices.
You raised a pre-seed round last December. Are you fundraising currently? What can we expect from Fertifa in 2020?
Yes, we are currently raising a seed round. With our benefit platform and personal fertility portal going live early this year to support the various clients coming onboard, we expect to see some exciting things in 2020.
Our core proposition continues to be the provision of accessible and affordable fertility care and treatment for all. As we continue to expand our client base, we'll continue to educate both HR professionals and employees and help companies across the UK achieve their Corporate Agendas.
We'll continue to enhance all our patients' experience – quality of technology and innovation is at the heart of what we do.
We're constantly building on our network and team of fertility professionals across the UK to give Fertifa patients access to world-class expertise. Through our doctors, partnership clinics and wellbeing providers, we want to ensure our patients have the best chance of success.
Ultimately, we are looking to get Fertifa offered at corporate clients from global giants to SME and help hundreds of employees to achieve their dreams of parenthood this year.