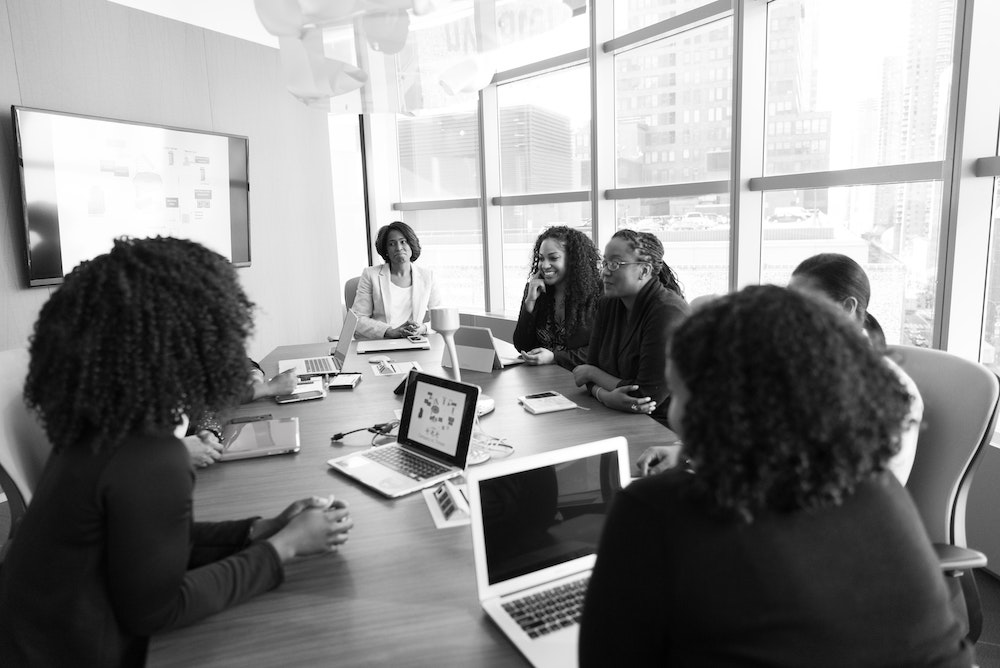 In times of COVID-19 in-person events may be cancelled, but that doesn't stop the femtech community, our #femtechfam, from getting together to network and continue building the future of women's health. Our events calendar is more busy than ever, and as every month, we want to help you get an overview of the many events and opportunities available. So…
Mark Your Calendar!
June 4: FAB LIVE WEBINAR "Founders building platforms for women"
Organizer: Fashion and Beautytech
Join the webinar about "Founders building platforms for women" with Rebecca Alvarez Story, Founder of Bloomi and Jill Angelo, Chief Executive Officer at Gennev
June 4: The Pitch Sessions – Femtech
Organizer: Female Founded Club & Women 2.0
Female Founded Club & Women 2.0 regularly organized pitch sessions to give opportunity to actively raising women and underrepresented startup founders to pitch interested investors with capital to deploy. The pitch session on June 4th will feature companies from the femtech space.
June 4-13: Office Hours – Nicole Leeds runs B2B Partnerships at Clue. Ask her anything!
Organizer: Femtech Insider
Trying to evaluate if a particular strategic partnership is right for you? Thinking about partnerships, but not sure where to start? Then we have good news for you! We're teaming up with Nicole Leeds, who runs B2B partnerships at Clue, and giving you the opportunity to ask your questions over the course of a week.
June 10: Mastering the Art of the Co-Founder Relationship in Femtech with Cynthia Plotch
Organizer: Future of Femtech
A co-founder relationship can be intense as you learn to navigate the often murky waters of startup life, especially in femtech, an industry that has no shortage of challenges. Join Cynthia Plotch, co-founder of Stix, for a conversation on having the best co-founder relationship possible.
June 17: Femtech Office Hours – Ask VCs Anything!
Organizer: Capital T / Femtech Insider
Are you looking for investor feedback on your solution, business plan, financial model or pitch deck? Then you don't want to miss the Femtech Office Hours organized by Capital T and supported by Femtech Insider on June 17. Other confirmed participants on VC side so far include Jane VC, Creandum, EQT, Halogen VC and Aletta Angels – and we're still adding more to the list! Interested in joining as a VC? Get in touch!
June 17: For the Femtech Leaders with a Sh*t Ton of Goals: Finding Focus Without Giving Up the Dream with Frances Tang
Organizer: Future of Femtech
We live in a world that views success as a linear trajectory that, above all else, makes "sense." But humans are multifaceted creatures and figuring out what to focus on is hard when you have a lot of interests. Many view what Frances calls being a multipotentialite as a detriment but, leveraged correctly, your many seemingly unrelated interests can be your greatest strength!
June 25: Femtech Forum 2020 – the first global virtual conference about FemTech
Organizer: Women of Wearables
The FemTech Forum is a celebration of innovation in women's health, spotlighting tech-powered solutions and products that are disrupting the market and changing our everyday lives for the better. On June 25th, 2020 you will have the opportunity to hear and learn from some of the most inspiring founders, innovators, investors and influencers in FemTech, on a wide range of topics, including fertility, sexual health, designing products for modern women, the gender gap in medical research and more.