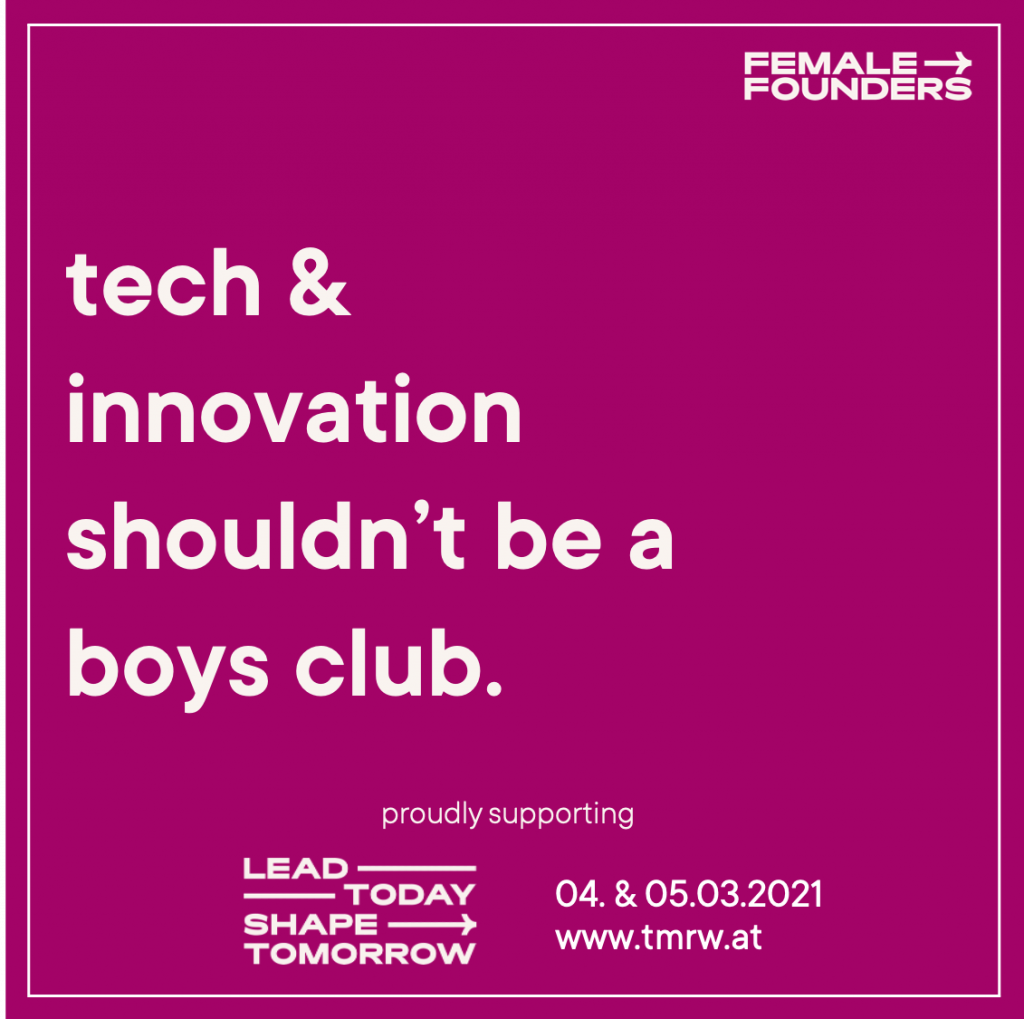 Will the next unicorn be built by an all male team…again? The Female Founders team thinks it's time for change! Tech and innovation has been a space dominated by men for too long and now is the time to finally bring more women into our ecosystem and enable them to build category-defining companies.
Known for its accelerator program targeted at female founders, the organization is virtually bringing together the European entrepreneurial community for its signature event Lead Today. Shape Tomorrow. on March 4 & 5, 2021. Goal of the event is to connect European women in tech and innovation. While day 1 is dedicated to "Careers and Innovation", tech startups and investors take center stage on day 2 of the conference.
Tip: Read our interview with Female Founders co-founder & COO Nina Wöss here.
At Femtech Insider we are incredibly excited to be supporting Female Founders in their mission as a community partner for Lead Today. Shape Tomorrow. and are giving away 5 free tickets for the event. For a chance to win simply fill out the form below. Winners will be notified on Feb 25, 2021.