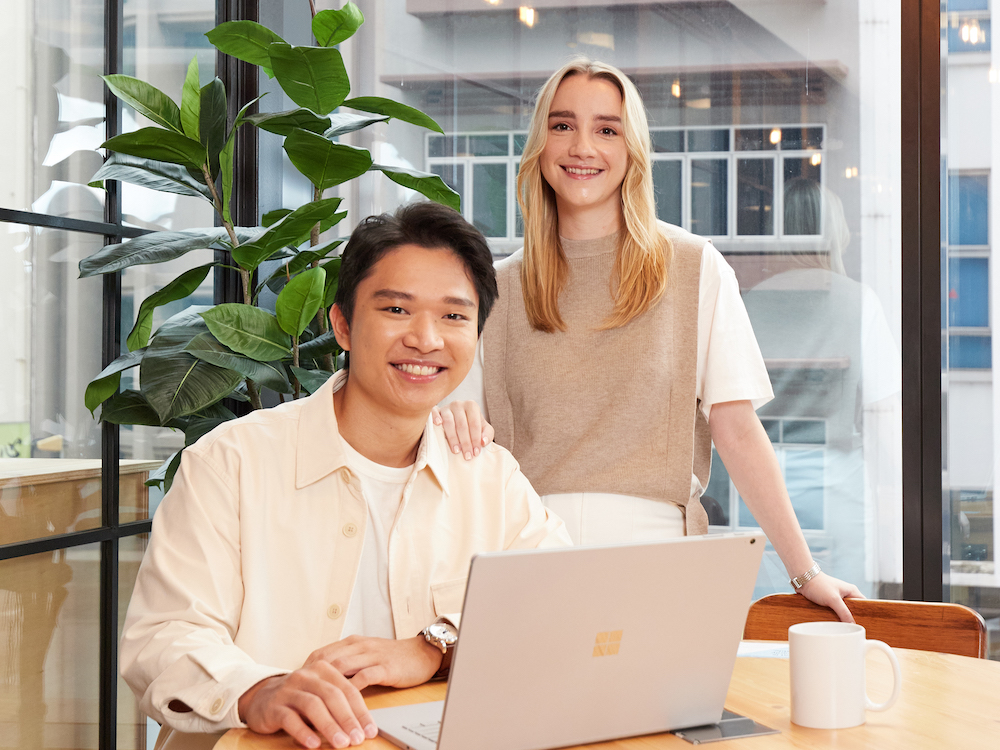 Singapore-based Ease Healthcare, a healthtech startup enabling convenient, affordable, and discreet access to women's health care services, has announced a $1.3M seed round and the launch of its new mobile app. The round was led by Southeast Asia-focused venture capital firm Insignia Ventures Partners. Also participating in the round were several high-profile members from the XA Network, the leading tech executives' investment network in Southeast Asia.
Ease's newly launched mobile application enables users to book doctor appointments and preventive tests on-the-go, make purchases, run comprehensive contraception tracking, manage key sexual and reproductive health indicators through personalized guides and content, and engage with the larger community of Ease users through a community forum. This app is the latest addition to Ease's ecosystem of services for women's health care, equipping women with more tools to manage their sexual and reproductive health from the comfort of their home.
Ease Healthcare was founded by serial entrepreneur and sexual and reproductive health rights advocate Guadalupe Lazaro and lawyer-turned-entrepreneur Rio Hoe in 2020. They previously worked together on a few ventures and then co-founded Ease. They were inspired by their own experiences as a couple accessing sexual and reproductive healthcare in Singapore and their resolve to meet the needs of women and couples whom they discovered were also facing similar issues.
Through market research, the founders identified four main barriers to access sexual and reproductive health services: the cost of these services, the inconvenient experience when it comes to making appointments, booking tests, and getting prescriptions, the lack of education around this aspect of personal health, and most significantly, the prevalent stigma that comes with availing these services. These issues are more prominent in Asia where health education is not as prevalent, and points towards an underserved sexual healthcare and women care market in APAC that is worth US$10B this year.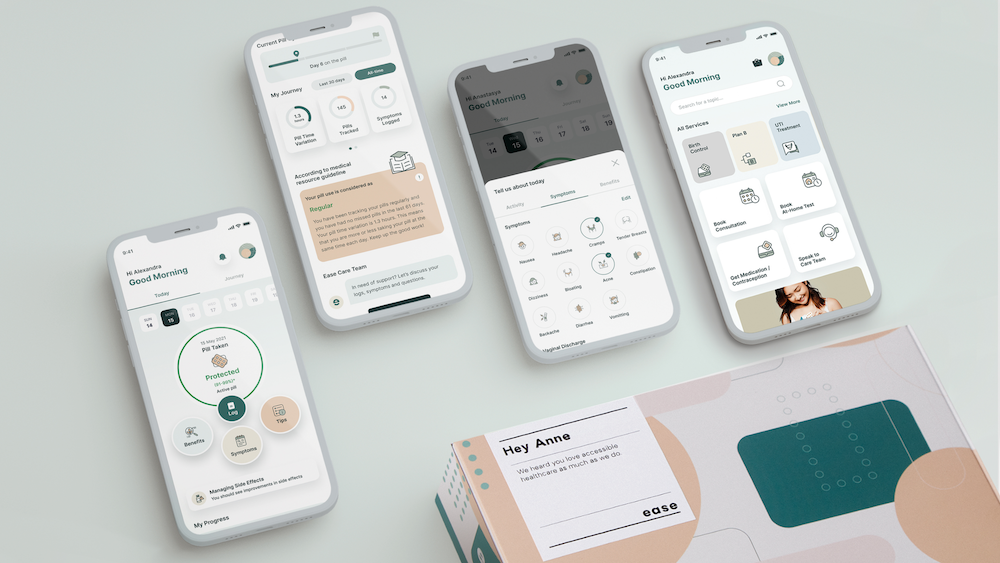 Amidst the initial impact of the pandemic in mid-2020 on access to birth control and emergency contraception in Singapore at the time, they launched Ease's initial platform to cater to these needs and the pain points they identified in the market. This initial platform enables consumers to have consultations with medical professionals, obtain and renew prescriptions conveniently and affordably, get medication discreetly delivered to their doorstep within 4 hours, and learn more about how to manage their reproductive health.
Ease's platform works hand-in-hand with the company's network of clinics, pharmacies, doctors, and laboratories across Singapore. The app now includes and expands beyond these existing features with new services like contraception and symptom tracking, personalized insights, and a wider range of relevant products available for purchase.

Apart from building upon Ease's existing operations and ecosystem, the company's vision for the app is to be a channel for Ease to expand its variety of services and ultimately become the one-stop shop for all women's health care needs. "Our new app brings us a step closer to becoming the go-to platform for all women's health care needs. It will enable every Ease user to take control of their health and wellness by significantly reducing the impact of stigma, lack of education, inconvenience, and costs that burden traditional channels. The long-term goal is not just to tackle access to sexual and reproductive healthcare, but address the larger picture of women's health through a truly comprehensive ecosystem of products and services," says Guadalupe Lazaro, co-founder of Ease.

"For businesses addressing the longstanding issues of sensitive healthcare for women, especially in Asia, we've learned that trust, transparency, affordability, and convenience are key pillars to any solution. We've seen how Guadalupe and Rio have built the foundations for all four in Ease, with their deep understanding of the pain points and the market they are addressing, the massive community and content they have amassed around their digital platform, and their strong ties to the right stakeholders in the industry. We're excited to be early backers of Ease and see how their newly launched app will open up new inroads for more people in Singapore and beyond to be able to engage with their services," says Yinglan Tan, founding managing partner of Insignia Ventures Partners.