Around 25% of adult women and more than 50% of women aged 80+ are affected by pelvic floor disorder like pelvic organ prolapse (POP). Despite this high prevalence, many of them are suffering in silence due to stigmatization or lack of access to effective treatment. Cosm, a Canadian startup, is now stepping up to bring change to this underserved space with Gynethotics, its digital gynecology platform that allows for personalization of gynecological prosthetics commonly known as pessaries.
A pessary is essentially a small device that can be used to treat pelvic organ prolapse. It is inserted into the vagina to hold bladder, bowel, uterus or rectum in place and can help reduce symptoms like incontinence, sexual dysfunction, chronic back pain or discomfort due to constipation. Prolapse usually happens due to a weakening or injury of the pelvic floor muscles, which can be caused by childbirth, age, repeated heavy lifting or obesity.
Pessaries are, besides physical therapy or pelvic floor muscle training, one of the most common, non-surgical ways to address prolapse and incontinence. The current standard of care with gynecological prosthetics, however, involves trial-and-error, has relatively poor patient compliance and rather high complication rates. Pessaries may come in 100+ different shapes and sizes, but fittings today are still done by finger measurement, which leads to a 30% fitting failure rate, drop rate within 1 year and more than 50% of patients developing complications.
Cosm is changing this by combining novel physiological biomarkers, AI-driven cloud software and 3D printing to create custom pessaries that are designed based on the unique needs of a woman's body. Today, on the heels of the success of its first clinical study, Cosm is announcing a $3.8M oversubscribed seed round led by Fusion Fund with participation from iGan Partners, MaRS IAF, Telus Pollinator Fund, and several physicians and angel investors.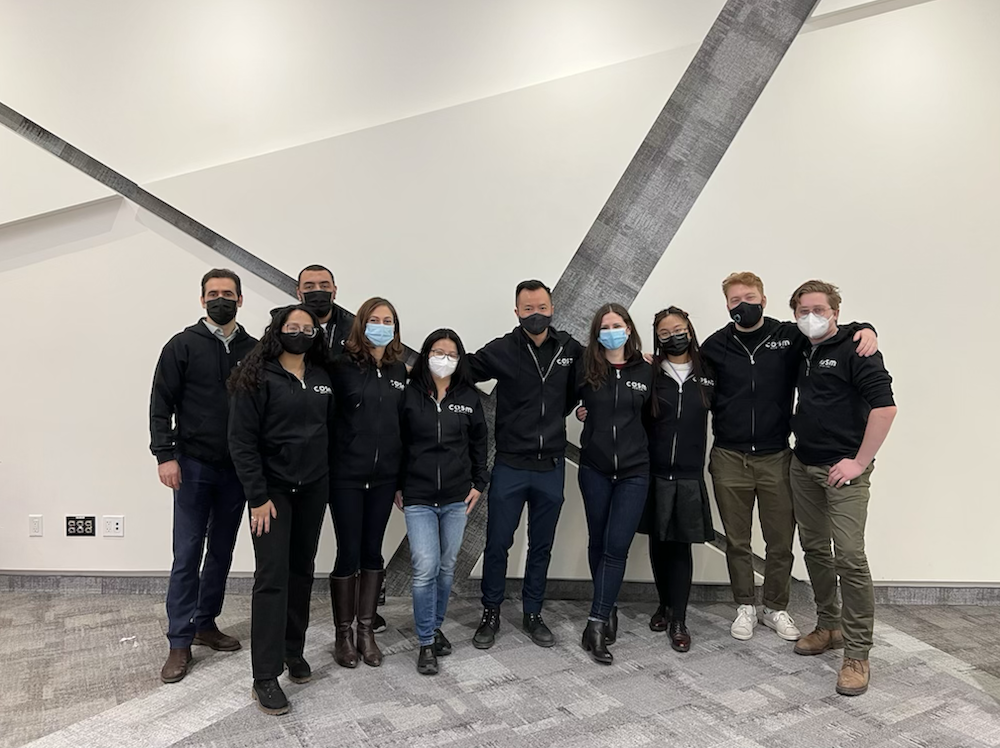 Derek Sham, the company's founder and CEO started the company after his grandmother failed three pessary fittings and went on to a nursing home as the pain, discomfort and incontinence became too difficult to manage at home. He shares: "While working as a general manager for a gold-standard urology diagnostics company, I had to watch my grandmother's health decline because of pelvic floor disorders and knew there had to be a better way."
Fusion Fund Founder and Managing Partner Lu Zhang adds: "Many women's health needs have long been unmet due to the lack of investment and innovation in the space. We are excited about the potential for Cosm's unique AI and data-driven platform to change the standard of care for women suffering from pelvic floor disorders."
Cosm will use the new funds to expand R&D, operations, and clinical studies while achieving market approvals from both the FDA and Health Canada for Gynethotics. Since its founding in 2017 the company has won the 2021 BASF Additive Manufacturing, RESI Digital, and TieQuest Toronto pitch competitions.