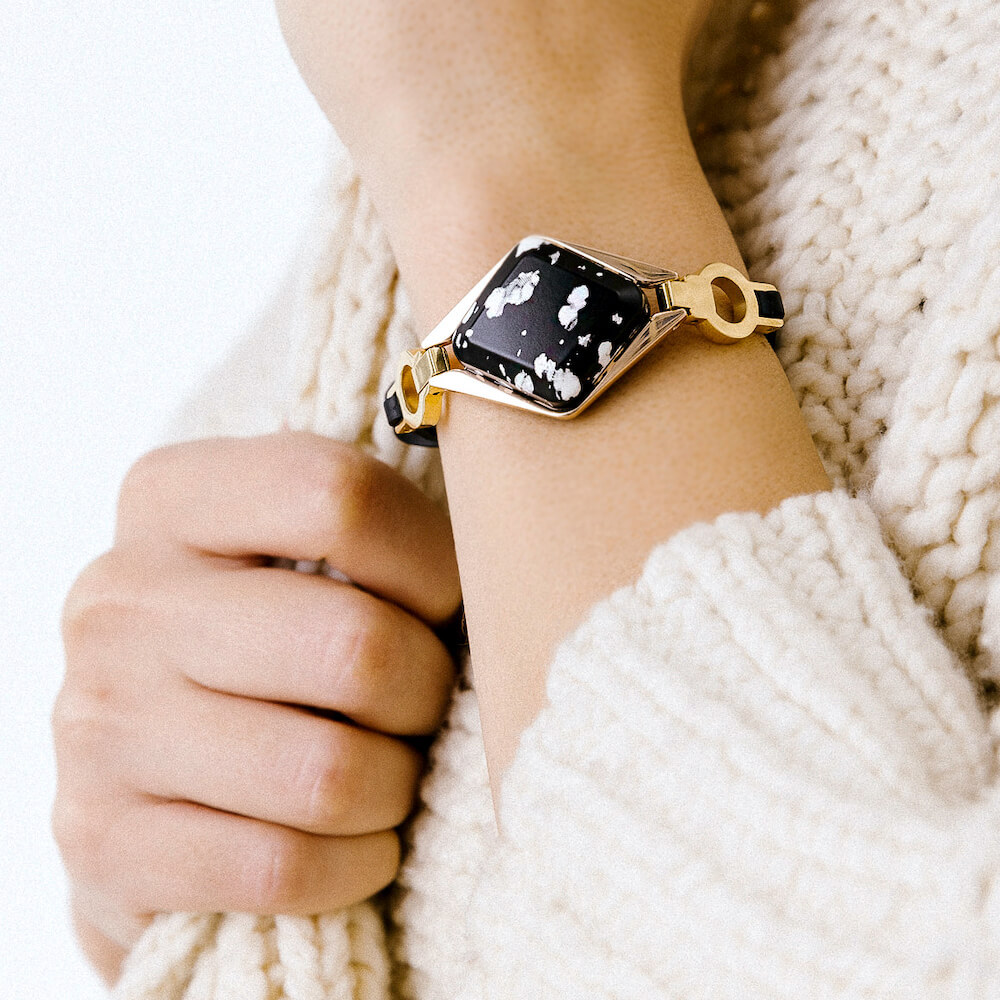 After selling 20,000 preorders in the first hour of its announcement on December 16 last year, the leading wellness tech company Bellabeat has now already sold over 50,000 preorders of its new smart-wearable product, the Bellabeat Ivy. Ivy is a smart jewelry product for women and the successor of the Bellabeat Leaf, which was sold more than 2.2 million times to date.
Just like its predecessor, Ivy is a smart-wearable product designed specifically for women. It features enhanced sensors as well as tracking capabilities and provides data to help improve the general wellbeing, productivity, and reproductive health of its female wearers. With major upgrades to its overall quality and the technology it uses, Ivy still manages to be 30 percent lighter than the Leaf.
With up to 20 days of battery life, the beautiful bracelet tracks women's respiratory rate, resting heart rate, heart rate variability (HRV), body temperature, light, deep, and REM sleep, as well as sleep timing and quality to provide a complete overview of their productivity, health, recovery, and wellbeing. Ivy is also water-resistant, fits any outfit, and is designed to be worn at all times. It can further be recharged within less than two hours.
Ivy continuously tracks movements, activity, and heart rate, which allows for reliable calculations of active calorie burn, and, by using Ivy regularly, women will also learn about their sleeping patterns with detailed information on different sleep phases, sleep duration, and sleep quality. The data Ivy provides enables women to see a detailed breakdown of their health and discover areas needing improvement in a newly developed mobile application.
"With Ivy, our team has developed a unique approach to women's wellness powered by user data and its analysis through artificial intelligence," says Melanie Messina, Head of Product at Bellabeat. "We are especially proud of the "Wellness Score," which is estimated when correlating different lifestyle tracking data points, such as activity patterns, mindfulness habits, sleep habits, as well as hydration, and our "Readiness" scale, which is scored based on the bio-responses of the wearer," Messina says.
Bellabeat aims to start shipping the first Ivy units by the end of January 2021.