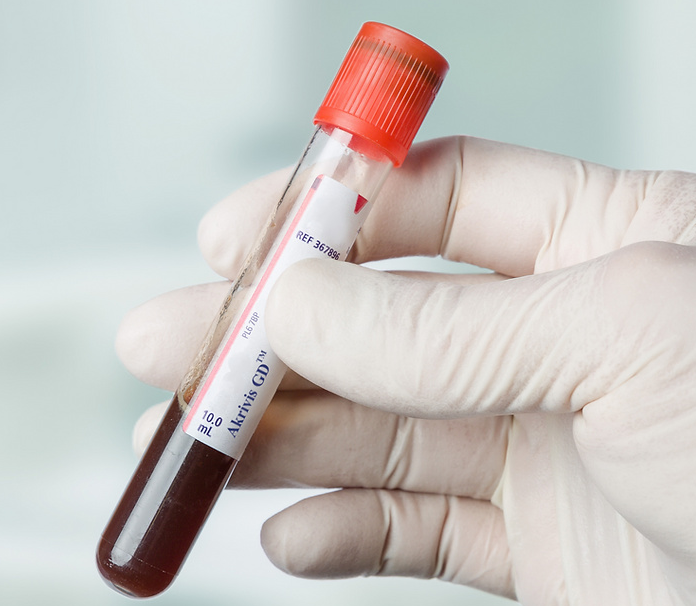 AOA Dx, a biotech startup based in the United States, has successfully raised $17M to accelerate the development of its liquid biopsy test for ovarian cancer. This round was led by Good Growth Capital with participation from industry leading investors including RH Capital, Y Combinator, Astia, Adaptive Capital Partners, Gore Range Capital, LongeVC, The Helm, VU Venture Partners, FemHealth Ventures, CANCER FUND along with strategic diagnostic investors, including Labcorp Venture Fund.
AOA Dx's innovative approach revolves around the evaluation of tumor marker gangliosides in liquid biopsies, offering a ray of hope for early cancer detection and the creation of novel diagnostic tools. The AKRIVIS GD test, developed by AOA Dx, possesses the capability to detect ovarian cancer across all subtypes and stages, including the notoriously elusive stage I and II, which have traditionally posed significant challenges in terms of diagnosis.
Ovarian cancer stands as one of the most lethal gynecological diseases, claiming more lives among women in the United States than any other cancer of the female reproductive system. Shockingly, up to 95 percent of women afflicted with ovarian cancer experience symptoms for several months before seeking medical attention, yet the average time to diagnosis remains a discouraging nine months.
In 2020, a staggering 313,959 women across the globe received an ovarian cancer diagnosis. Projections indicate that by 2040, this number will soar to 445,721, representing a concerning 42 percent increase. The significance of early detection cannot be overstated. Ovarian cancer detected at an early stage boasts a five-year survival rate exceeding 90 percent. Conversely, when diagnosed at advanced stages, the five-year survival rate plummets to less than 30 percent.
Recognizing the critical need for early detection solutions, AOA Dx has initiated a prospective study aimed at evaluating the effectiveness of its liquid biopsy test, with the ultimate goal of advancing the landscape of ovarian cancer detection. The recent capital infusion will go towards this pivotal trial, enable the expansion of laboratory facilities in Denver, Colorado, and further advance the tumor marker ganglioside platform.
Oriana Papin-Zoghbi, co-founder and CEO of AOA Dx, highlighted the urgent necessity of early ovarian cancer diagnosis in an interview with Endpoints News, stating: "As much as 80 percent of women are not diagnosed with ovarian cancer until stage III or IV, despite 84 percent of women showing symptoms as early as stage I. The survival rate only stands at 28 percent after stage I or II, underscoring the paramount importance of diagnosing patients at an earlier, more treatable stage."
She continued, "When I started this company, I set out on a path where there are huge unmet needs in diagnostics for women. Like many aspects of women's health, these areas remain underresearched and underfunded. Our mission is to concentrate not only on women's health but also on conditions that disproportionately affect women."
With this latest round of funding, AOA Dx has successfully raised a total of $24 million, building on its initial seed funding of $7M received in 2022.