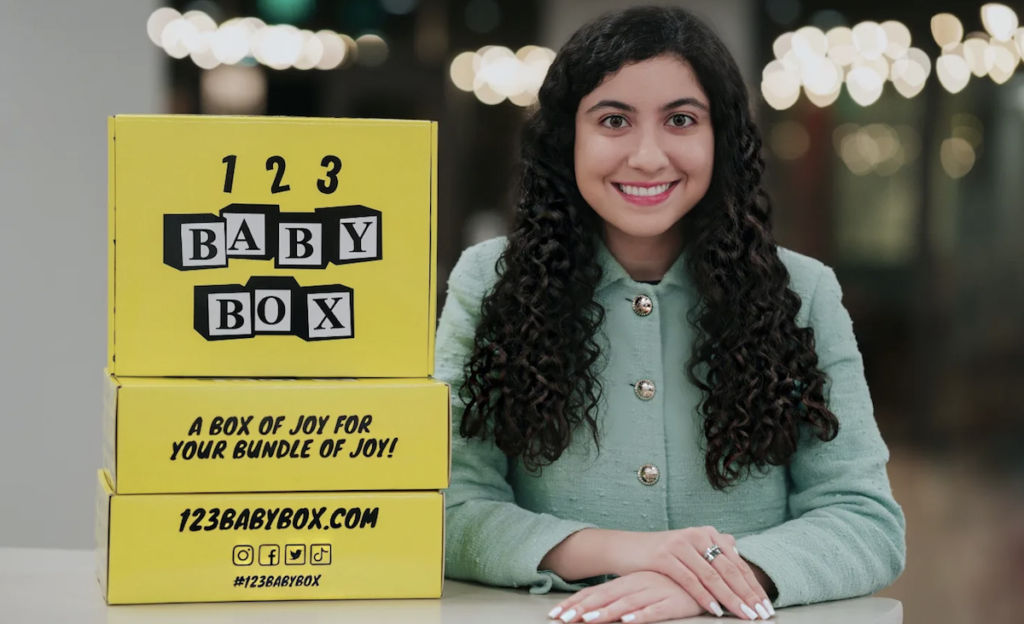 123 Baby Box, a monthly baby product subscription service was founded by Zarina Bahadur after she witnessed a mother struggling to manage her crying baby and toddler while shopping for them at Target. For $59.99 or less a month her company offers a solution to the overload of baby products by curating products based on their child's age and development stage. The box contains products across six categories including health and wellness, development, playtime, useful items, "Mama's goodies," and special spotlights.
123 Baby Box Founder Zarina Bahadur shared with Techcrunch: "Our niche is evergreen. Our convenient subscription service not only brings the hottest and most unique products, but also the useful ones and must-haves as well."
To finance its continued growth the initially bootstrapped company has now added $1.2M in pre-seed funding led by Crescent Ventures. 123 Baby Box In 2021 123 Babybox saw a 245% growth, tripled its revenue, and signed a deal with a large U.S. breast pump distributor to send 1 million boxes to its customers. The company has also added five employees and now works with well-known baby and child brands such as Fisher-Price, Mattel, Nuby, and Goddess Garden.
The funds will also be used to reach 123 Baby Box's Series A metrics of $100,000 monthly recurring revenue and $1 million annual recurring revenue, which Bahadur expects to achieve in approximately two years. The company plans to build out four revenue streams, including an e-commerce store to sell individual products, a loyalty program, product placement fees, and business-to-business sales for employee benefits packages.