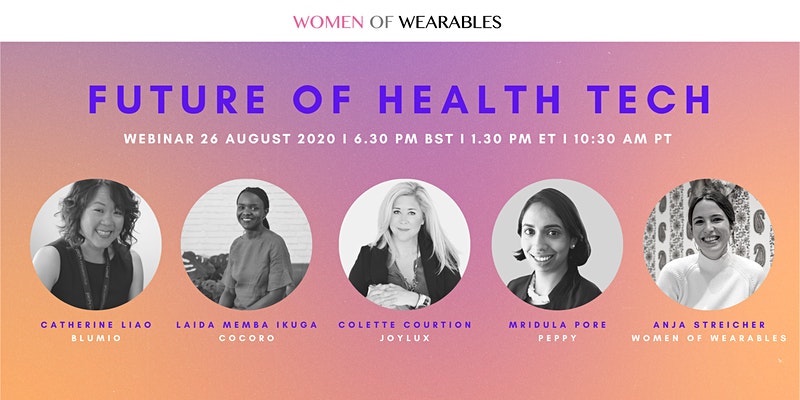 Women of Wearables is inviting you to discuss the Future of Health Tech on Aug 26. During the event Mridula Pore (Peppy), Colette Courtion (Joylux), Catherine Liao (Blumio) and Laida Memba Ikuga (Cocoro) will discuss the following topics:
how to launch a product in a highly regulated environment;
how to build a brand that can potentially have an impact on the lives of thousands of people;
what it's like to start a business in an industry that is still very new, like femtech;
what's the importance of sustainability in building healthcare products;
how to design a high-impact medical wearable device;
why personalised support, tailored to each customer circumstances, is the way forward in healthcare industry and more.
Want to join Women of Wearables for this event? Then we have great news! We're giving away 5 free tickets. To win, fill out the form below. You have until August 14 EOD (PST) to participate! Winners will be notified on August 17. Good luck!
And if you're curious, who behind this event, read our recently published interview with Marija Butkovich, the founder of Women of Wearables (WoW), who is the driving force behind the event!